Muhammad Ali Sadpara belongs to Sadpara village Skardu. He was the first to climb Nanga Parbat in winter on 26 February 2016.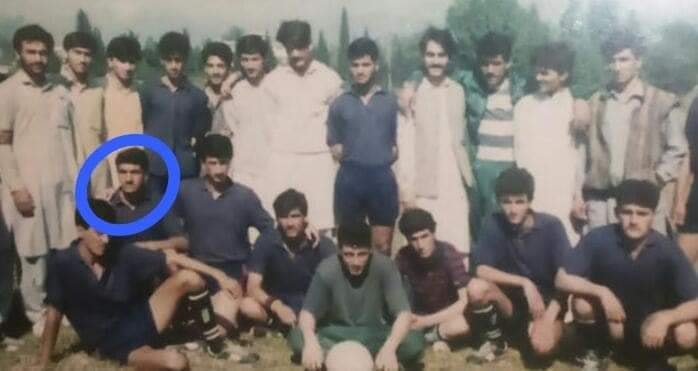 Ali Sadpara Early Life and Education
He was born in Sadpara village on 2 February 1976. Later his family moved to Skardu city. Muhammad Ali Sadpara was a member of the Government College Skardu football team in 1995, which got the second position in the Pakistan Inter-Colleges Competition in Rawalpindi. Later, he began his career as a high altitude porter. Ali Sadpara led many western climbers to the summit of eight-thousanders mountains in Nepal and Pakistan. In few years he became a successful climber. He took part in several search operations to rescue stranded climbers in the Karakoram mountains. In 2016, Ali Sadpara became the first climber to summit Nanga Parbat for the first time in winter.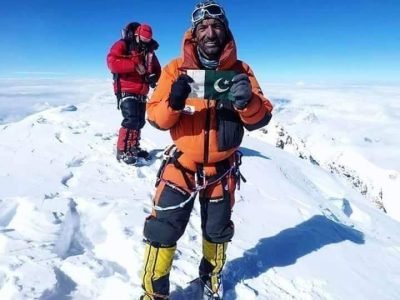 List of mountains climbed by Ali Sadpara
Ali Sadpara climbed eight of fourteen eight-thousander mountains in the world. His first summit was Gasherbrum 2 in 2006. Ali Sadpara has also a record of climbing Nanga Parbat in autumn. He climbed Nanga Parbat four times.
Here are the achievements of Ali Sadpara in mountaineering history.
Gasherbrum II (Pakistan) in 2006
Spantik Peak (Pakistan) in 2006
Nanga Parbat (Pakistan) in 2008
Muztagh Ata (China) in 2008
Nanga Parbat (Pakistan) in 2009
Gasherbrum I (Pakistan) in 2010
Nanga Parbat First Winter Ascent (Pakistan) in 2016
Broad Peak (Pakistan) in 2017
Nanga Parbat First Autumn Ascent (Pakistan) in 2017
Pumori Peak First Winter Ascent (Nepal) in 2017
K2 (Pakistan) in 2018
Lhotse (Nepal) in 2019
Makalu (Nepal) in 2019
Manaslu (Nepal) in 2019
In 2021 on his winter expedition to K2 with John Snorri and JP Mohr, he went missing. A search and rescue operation is underway to find missing Ali Sadpara, John Snorri, and Juan Pablo Mohr. For the latest updates on Ali Sadpara search and rescue operations click here Live Update K2 Winter Expedition 2021