A JOURNEY TO REMEMBER
The journey of a thousand miles begin with a single step.
I have learned that fear limits you and your vision. It serves as blinders to what may be just a few steps down the road for you. Every journey is valuable. Let me take you to the ride of "HEAVEN", Yes I'm gonna write about journey to    "GILGIT BALTISTAN".  I still remember it was 5 august, 2016 when our official tour of university was arranged. Can't brief in words my excitement at that time because that place is my hometown as well and I was going there after 3 years. And finally at 6 am in morning our journey towards heaven started. We left Sargodha and moved towards Islamabad.  While travelling towards your destination what's tiredness you don't know. In the middle of our way to Islamabad we had our brunch and our first stay was in "BALAKOT", damn the weather was just awesome, that greenery, cascades, mountains all was so fascinating.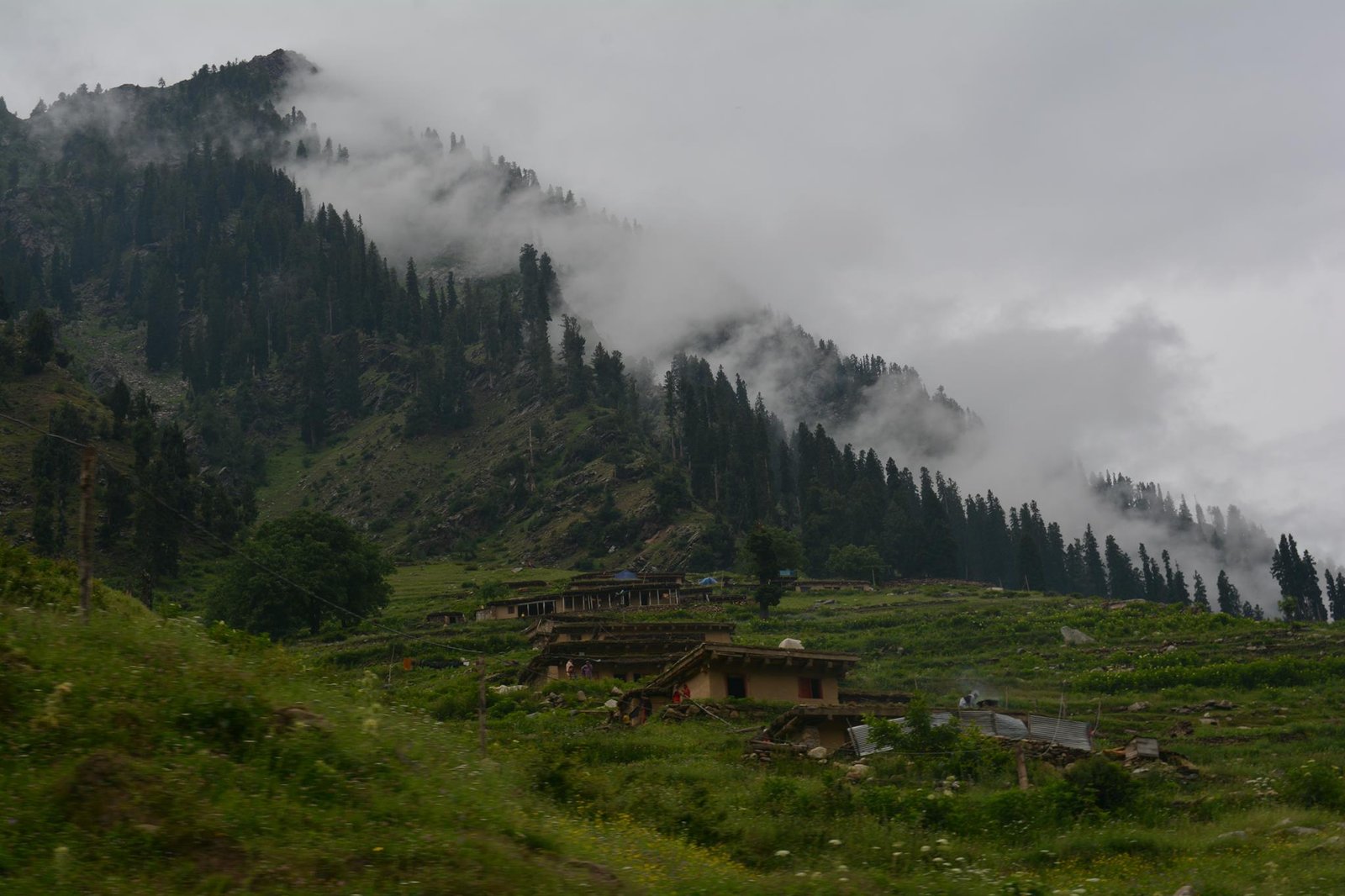 Next day we move towards our final destination, but as we reached "CHILAS" those scorching rays of sun almost burned us to ashes. But as we crossed that area it was like we stepped in to some kind of basement, soo cool and calm place. My excitement rises even more because I was anxiously waiting to meet my Grandfather and other relatives. At last we reached Gilgit. There we made stay for one day and released our tiredness. The next day we were much excited because our professor told us that today we are taking you to the "DREAM WORLD", we had our breakfast in hotel and then we started our journey in jeeps because this was the only conveyance that bears the bumps and ups and downs of those horrified roads.
Throughout the way to our DREAM WORLD, every single thing reminded me of my childhood that I spend over there. The aggressive river, haunting mountains, cool breeze everything is just beyond imagination. We had chit chat, songs competition as all typical girls do. Here come our DREAM WORLD, "RAMA LAKE, SAKARDU", as I stepped down from jeep, cool breeze touches my face and that mesmerizing view took my heart away. The only word I said was "MARVELLOUS", as the season was of summer but weather over there was like it was winter season we started feeling chilled, but excitement kept us warm. That lake was soo calm and silent that one would want to spend its entire life there. Picture session started, memories and nature was captured in a small synthetic device and natural device as well. Sun started setting and we went back to hotel there we did our dinner and had a little get together and then back to rooms.
Also Read Meet Altaf Ahmed from Gilgit who is spreading peace by inviting foreign tourists to his home
Next day was even more enthusiastic because of new journey and new place. Again we took jeeps and crossing that light blue river we reached to "DEOSAI PLAINS", it was like we were at the top of the world, the entire route was hectic but nature acted like a pill and released our tiredness. That place was soo calm that even we could hear the sound of moving air. What a view was that!! I met with some natives and had little discussion about that place. Again the day was over and we went back.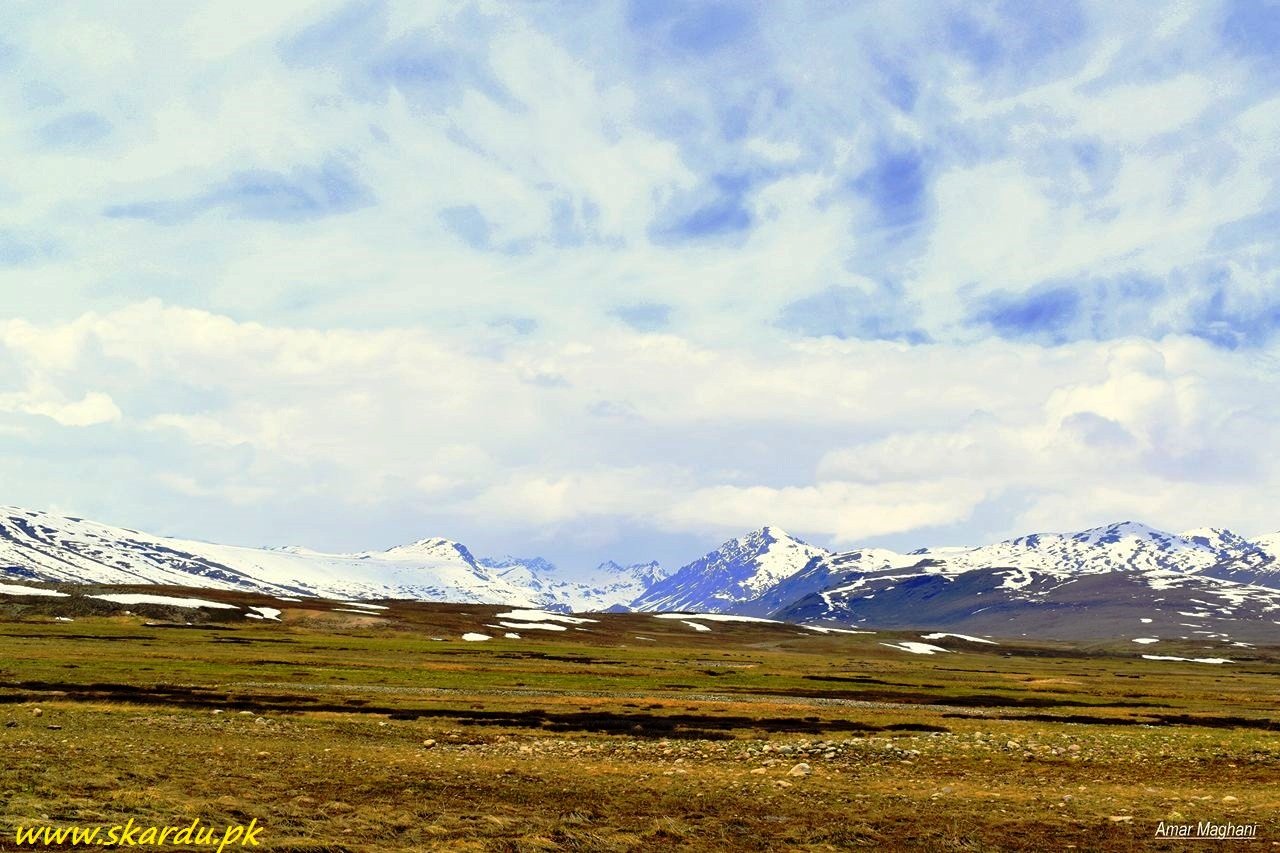 Sun rises and I woke up with full energy because finally the day come when I was about to meet my grandparents. Now we were moving towards the district "GHIZER", on the way to that we had a little break from hectic journey and we made stay at "BASEEN LAKE", class boys took bath in that lake and we girls dipped our feet and felt each drop of the water. That day was hot though. We left that lake and moved towards "PTDC GOPIS"' but I didn't stay there because uncle was waiting took me to my grandparent's home. I went to my place "THE YASIN VALLEY", there I got warm welcome and my feelings were indescribable, we talked all night and next day was meeting day means with relatives, their hospitality, their nature attracted me even more. And finally the time came when I had to leave them and join my university fellows.
When I was leaving them my heart busted in tears. Any how that moment passed and we went to "HUNDUR", at MARTYERED LALAK JAAN's TOMB. We made prayers and had a little conversation with HIS brother and heard his tales of bravery. At the same day we came back to gilgit and due to lethargies' next day was day of shopping as GILGIT is considered as  the city of "DRY FRUITS", we all did shopping and then came back to hotel.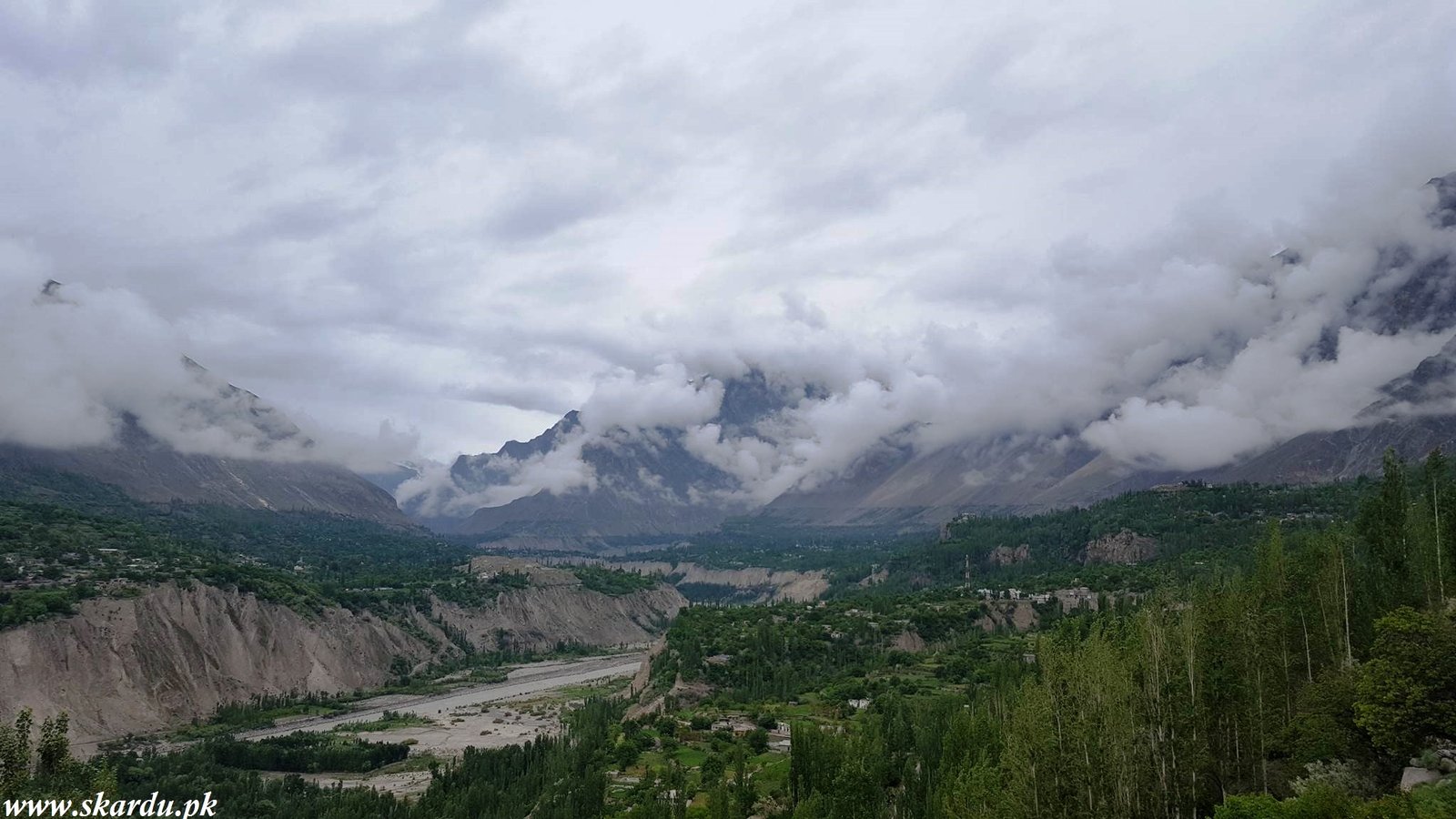 Next day was the last day to visit and explore GILGIT, taking advantage of that day we decided to visit the heart of GILGIT BALTISTAN "HUNZA", the route of Hunza was soo smooth like silk and the view was just beyond perfection. By passing tunnel which was constructed with the collaboration of CHINA we reached at "ATTABAD LAKE", which is a wonder in itself. That lake was the consequence of destruction and we covered that lake through a boat, that lake was showing three different colors i.e. muddy, blue and green but never mixed together, view of sunset and lake compelled me to adore GOD and his creativity.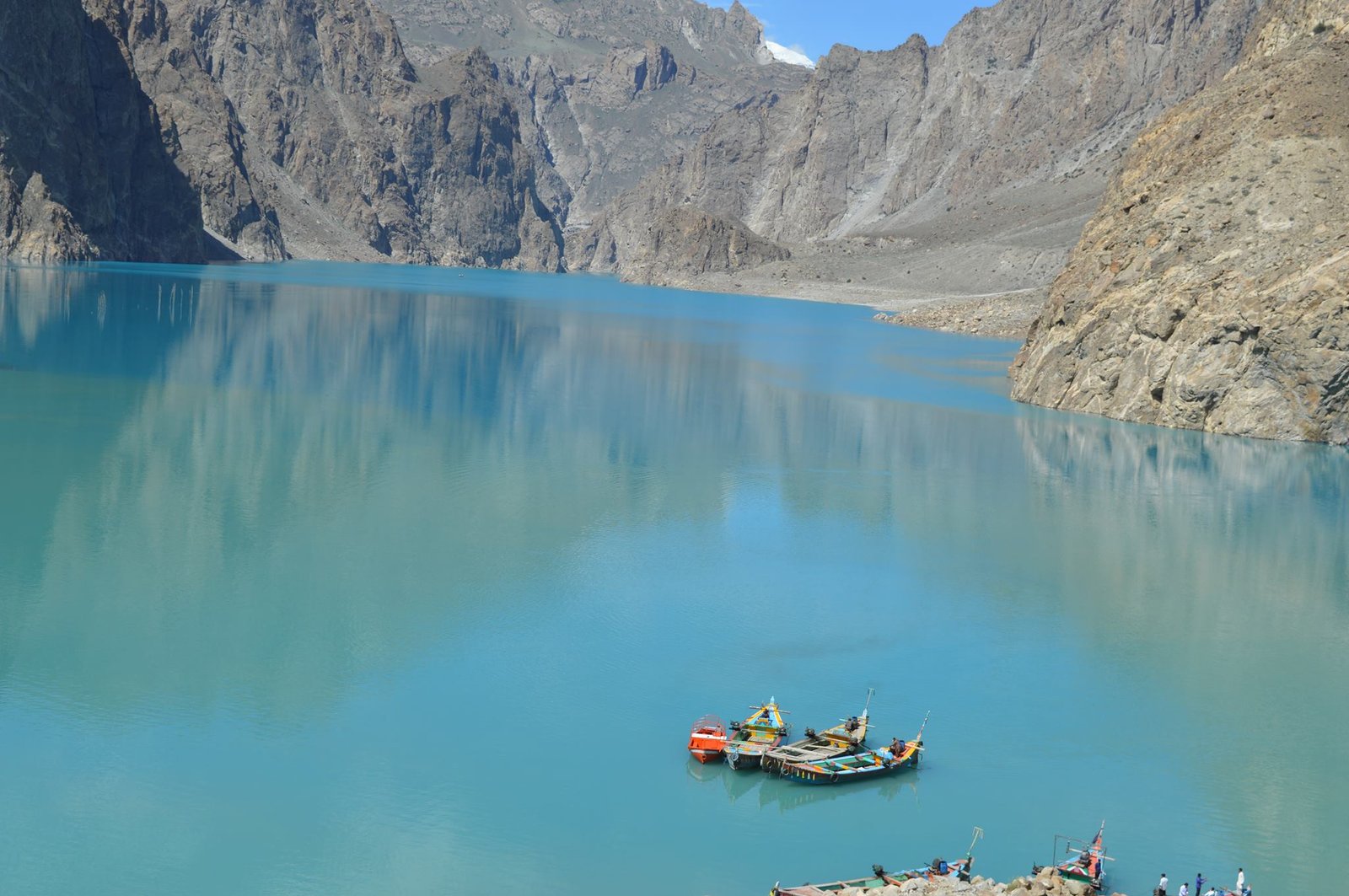 With bad heart we had to say good bye to HUNZA and moved to our hotel. Next day was the day to leave GILGIT BALTISTAN and that day was also the day of independence, with all national songs, patriotism and memories of GILGIT we left that HEAVEN, although we didn't want to leave but we had to.
If someone really want peace and prosperity they should really visit that HEAVEN, it's my guarantee your visit will be worth and fruitful.
Also Read Travelling By Car to Gilgit Baltistan via Babusar Pass