Here are the most beautiful places to visit in Gilgit Baltistan.
1. K2 Base Camp
K2 is the second-highest peak in the world. In the local Balti language, K2 is called "Chhogho Ri" which means "Highest Peak". K2 is one of the most beautiful places to visit in Gilgit Baltistan. K2 is located in the Karakoram range in Concordia. Concordia is the most beautiful place in Gilgit Baltistan. Concordia is also called the "Throne Rome of Mountain GOD". K2 is a dream destination for every climber and trekker in the world. Read more about K2 K2 Chhoghori The King of Karakoram . K2 is located between China and Pakistan.
2. Fairy Meadows
Fairy Meadow is a beautiful meadow located in Gilgit Baltistan's Diamer district. It is one of the most beautiful places in Gilgit Baltistan. Fairy Meadow is named by a German climber. Nanga Parbat 9th highest mountain in the world is located in front of Fairy Meadow. This is a perfect place in terms of natural beauty. From Mighty Nanga Parbat, lush green meadow, lakes to lush green surroundings, fairy meadow is a perfect place to visit. You shouldn't miss this place if you got a chance to visit Gilgit Baltistan. Nanga Parbat is also one of the most difficult mountain to climb. Many climbers lost their lives while climbing Nanga Parbat. Therefore Nanga Parbat is also called Killer Mountain.
Watch Video beautiful places to visit in Gilgit Baltistan
Read Also Fairy Meadows Nanga Parbat Trek
3. Deosai National Park
Deosai Plateau is located in between Skardu, Astore and Kharmang districts of Gilgit Baltistan. The majority of Deosai National Park is located in Skardu district. Deosai is only accessible in summer therefore Deosai is called Ghbiarsa by Balti people which means "Summer's Place". The most visiting routes are Ali Malik, Chilim and Burji la. There are many routes to reach Deosai. One can access Deosai via Sadpara Sadpara, which is the shortest route. You can also visit Deosai via Chlimi Astore, Shila valley Sermik, Kachura valley Shagharthang and Kharmang. In 1993 government of Gilgit Baltistan declared Deosai a protected area Natioanl Park. Himalayan Brown bear of Deosai is an endangered animal. Deosai is a plateau covering 3000 Sq Km. Deosai is home to the endangered Himalayan Brown Bear.
Also Read 10 Things You Need To Know About Gilgit Baltistan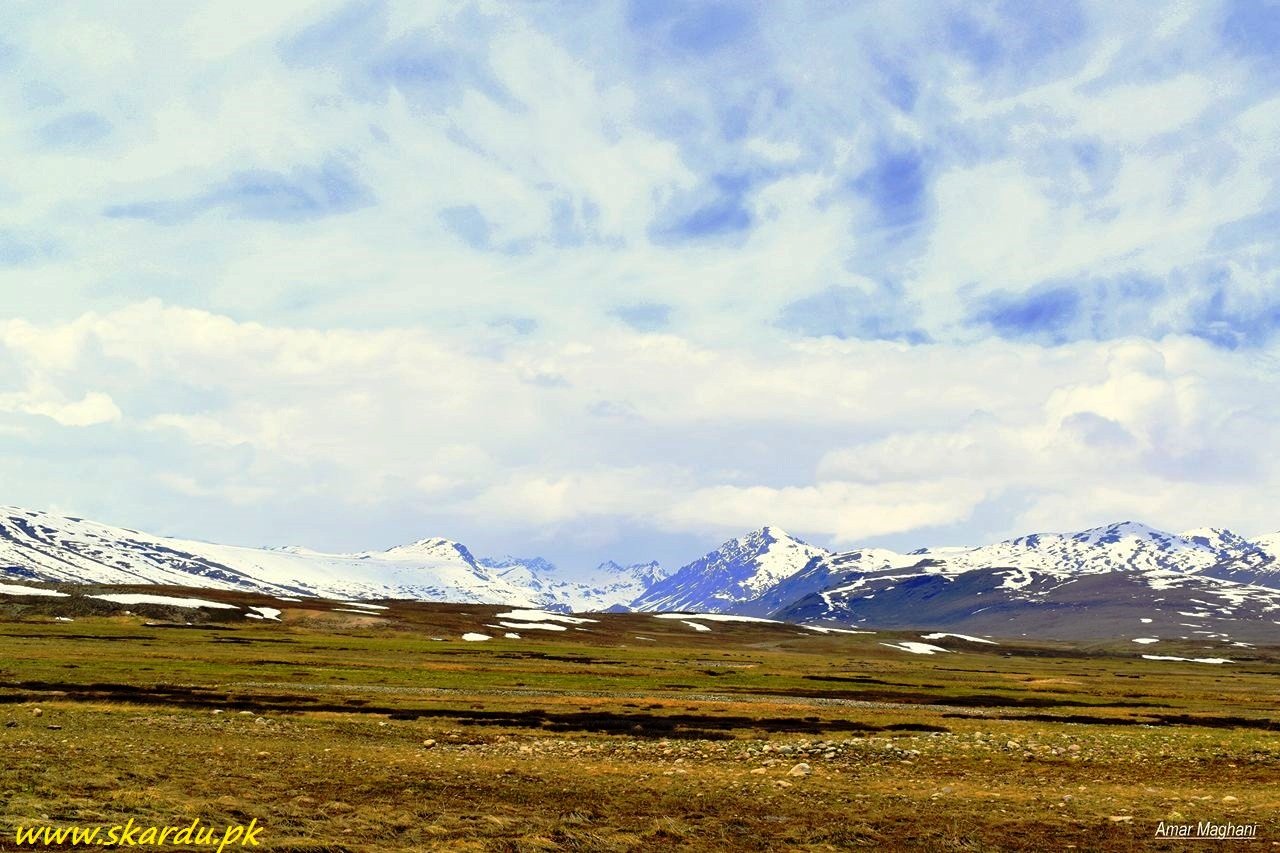 4. Naltar Valley
Naltar is just another beautiful pine-forested valley located in Gilgit district. Naltar valley is one of the most beautiful places in Gilgit Baltistan located near Gilgit city. The valley is famous for its greenery, lakes and skiing resort. In winter Naltar valley receives heavy snow fall. There is a Ski resort in Naltar valley. Recently Pakistan Airforce PAF has installed ski chairlift in Naltar valley. Skiers from different countries visit here.
Checkout this Naltar Lake.

5. Hushe Valley
Hushe is a beautiful valley famous for its virgin unclimbed mountains of eastern Karakoram range. Hushe valley is located in Ghanche district. It is heaven for rock climbers and trekkers. It is not less than a paradise for climbers and trekkers. Charkusa valley in Hushe is a famous trekking destination in Karakoram. The granite towers of Hushe valley is the reason rock climbers call Hushe a paradise for mountaineers.
Also Read Top 10 Most Beautiful Places To Visit in Pakistan
Also Read Nowruz Festival in Gilgit Baltistan

6. Hunza Valley
Hunza is one of the most beautiful places to visit in Gilgit Baltistan. The valley is yet another and perhaps most visited place in Gilgit Baltistan. Hunza is famous for its serene beauty, historical places and rich culture. Places to visit in Hunza are :Atabad Tunnel on Karakoram Highway, Altit fort,Baltit fort, Atabad lake, Khunjarab Pass and Gojal.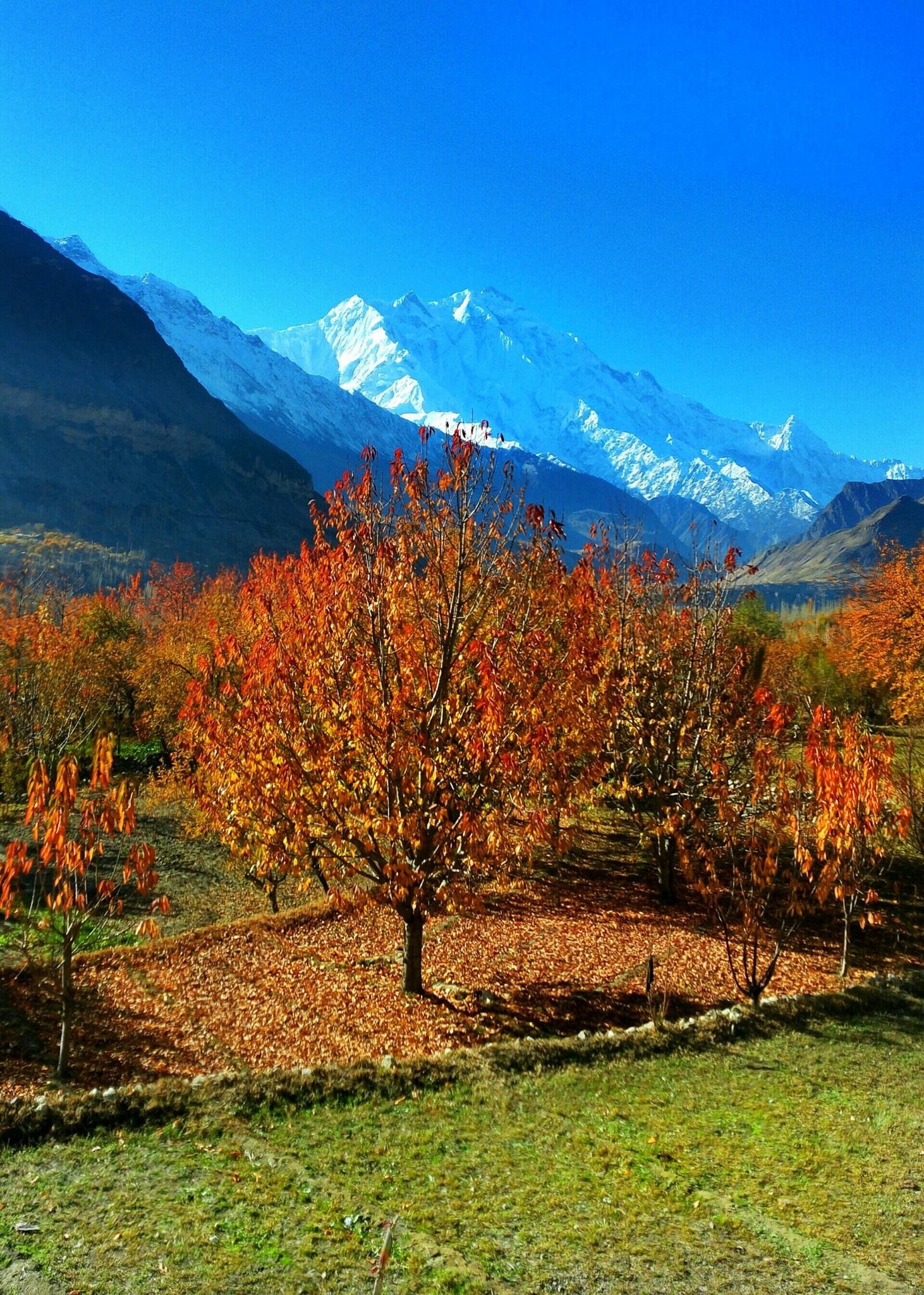 7. Phander Valley
Phander valley is another stunning place to visit in Gilgit Baltistan.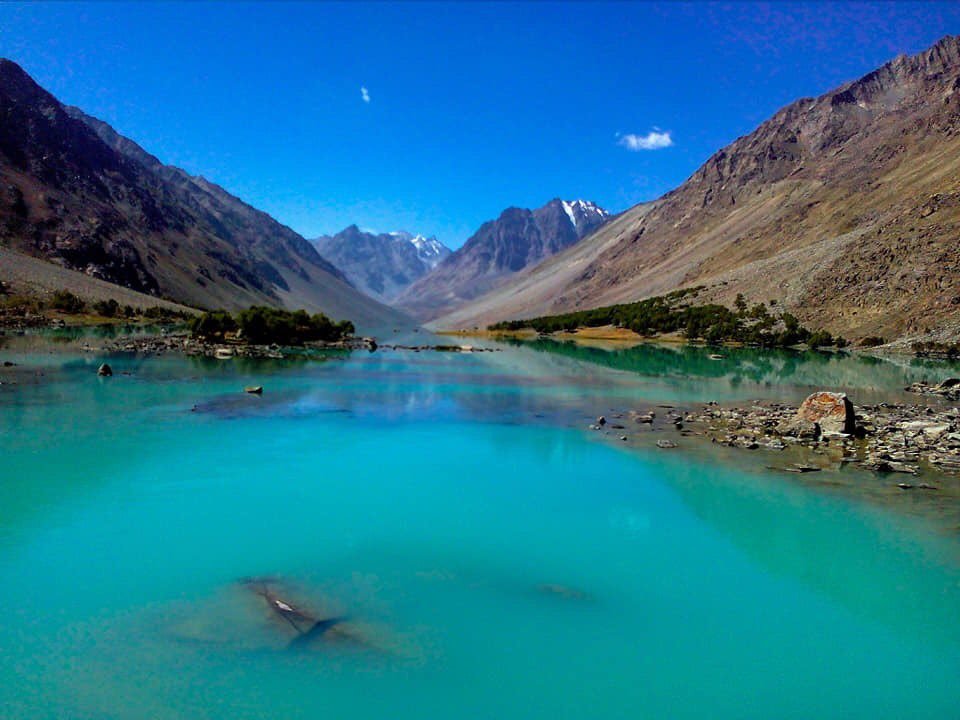 8. Upper and Lower Kachura Lakes
Kachura is located in Skardu. Kachura lakes are one of the most visited place in Gilgit Baltistan. There are two lakes in Kachura: Upper Kachura Lake and Lower Kachura Lake.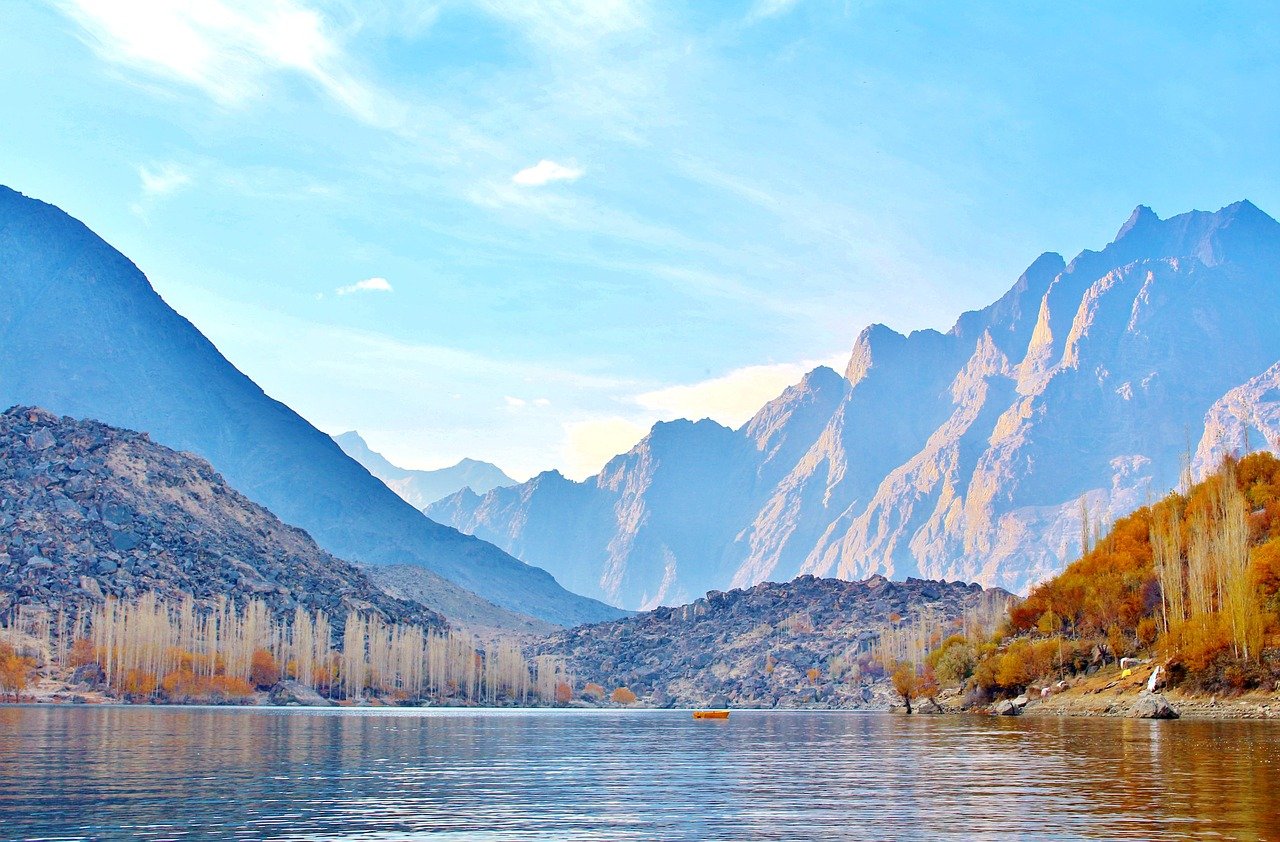 9. Minimarg Valley
Minimarg is located in Astore.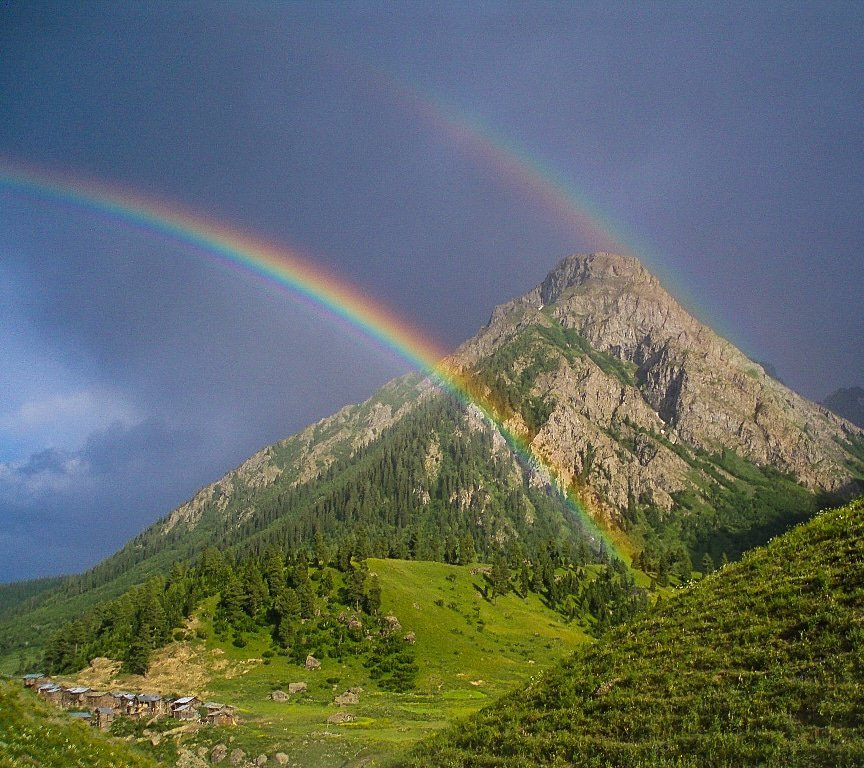 10. Rama Astore
Rama is a stunning place to visit.
11. Atabad Lake
Atabad lake is located in Hunza.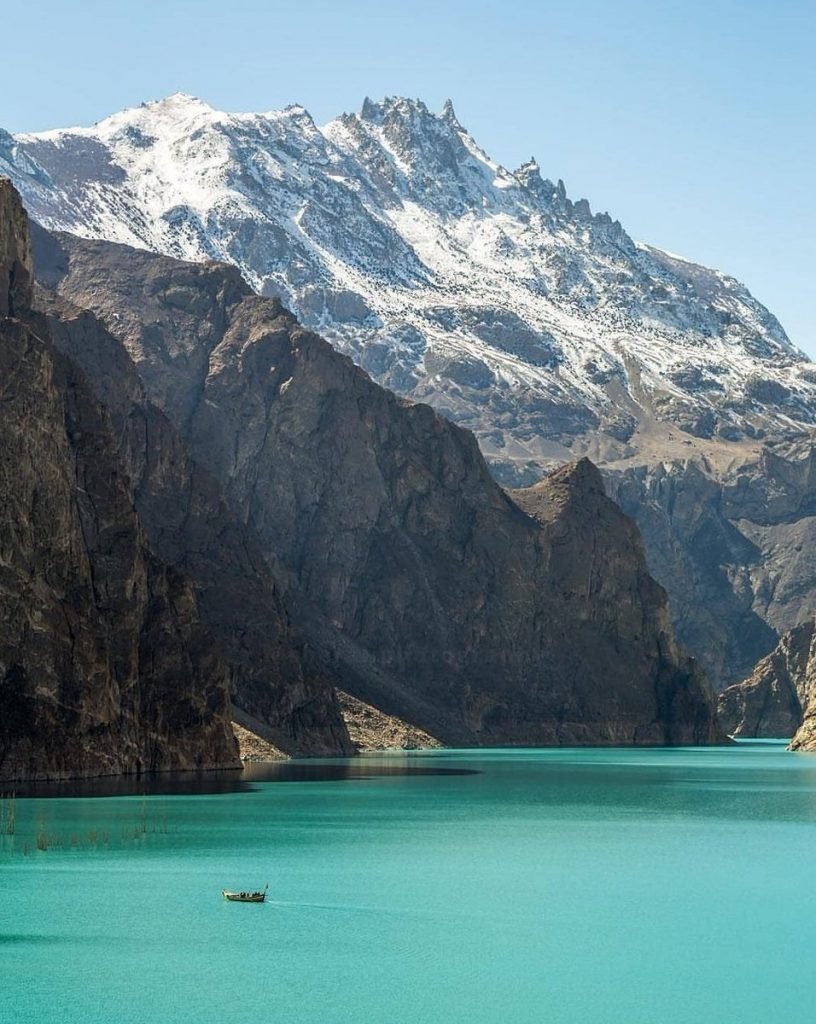 12. Nagar Valley
Nagar is one of the most stunning place in Gilgit Baltistan. The valley is famous for rich culture, fruits and lush green pastures. Rakaposhi is located in Nagar valley.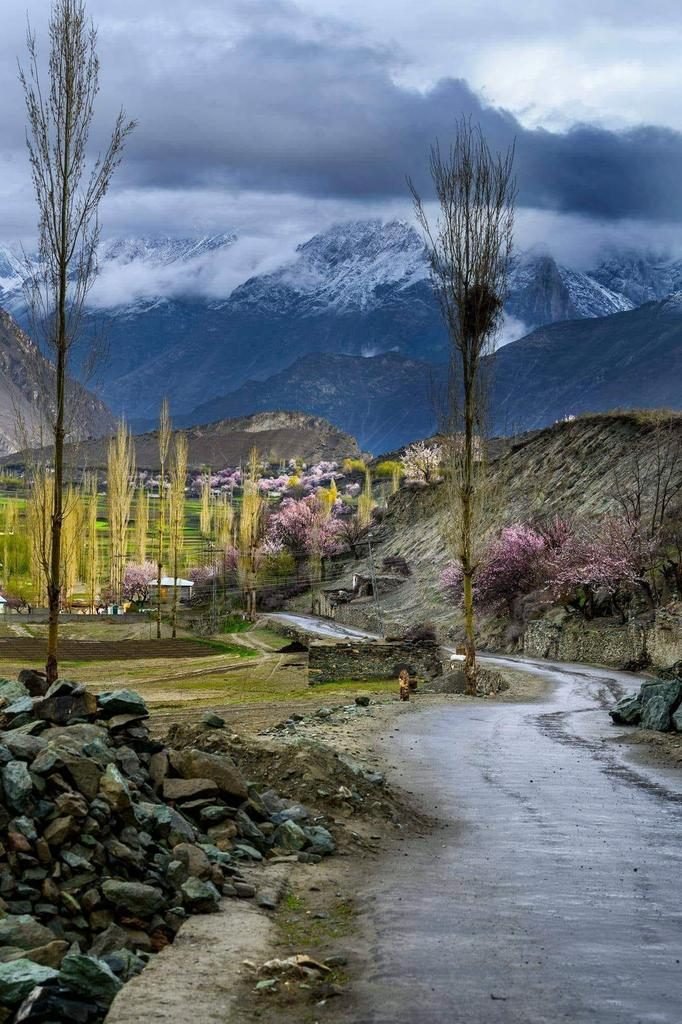 13. Passu Cones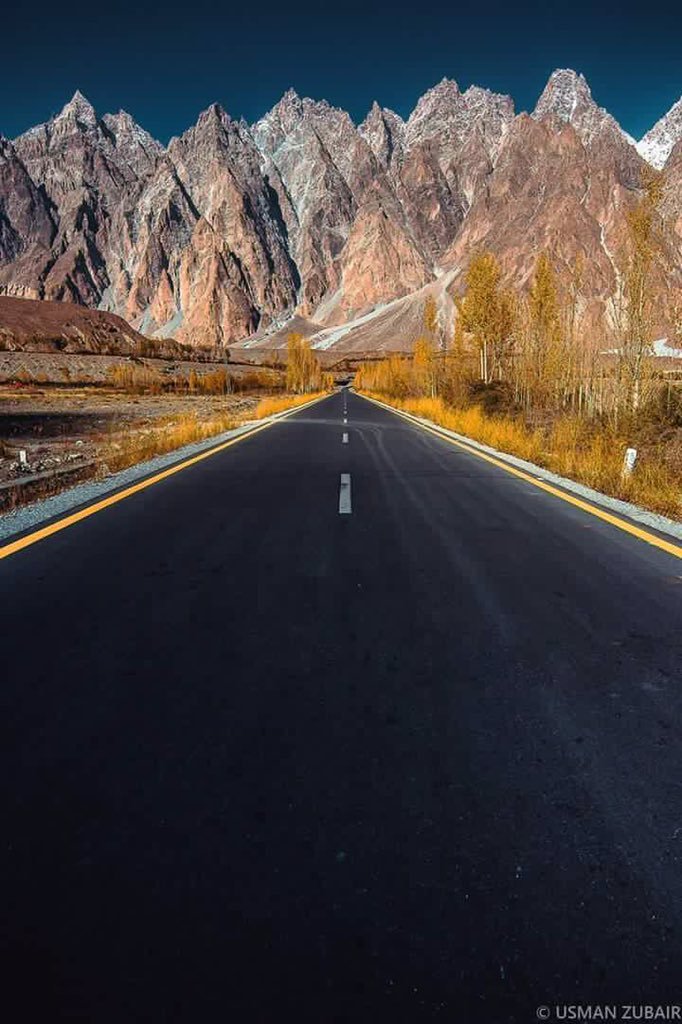 Another place located in Hunza. The passu cones can be seen from Karakoram Highway.
14. Ishkoman Valley
This beautiful valley is located in Ghizer district.
15. Kutwal Haramush Valley
16. Bagrote Valley
17. Danyore Valley
18. Kargah Budha
19. Duikar
20. Gukmit Village
21. Khalti Valley
22. Hundarap Valley
23. Yasin Valley
24. Punial Valley
25. Rupal Valley
26. Derlay Lake
27. Perishing
28. Basho Valley
29. Stak Valley
30. Arandu Valley
31. Xarba Tso Lake
32. Tsok Nala
33. Katpana Lake and Cold Desert
34. Sarfa Ranga ColdDesert
35. Hussainabad Broq Masroor Rock
36. Hussain Abad Waterfall
37. Gultari
38. Manthoka Waterfall
39. Khamush Waterfall
40. Shila Valley
41. Shigar Fort
44. Amborik Mosque
45. Trango Tower
46. Biafo Glacier
47. Dasu Gemstone Mines
48. Chotron Hot Springs
49. Kharfaq Lake
50. Thaley Valley
51. Barah Lake
52. Ghanche Lake
53. Chaqchan Mosque
54. Khaplu Fort
55. Hanjoor
56. Saling Resort
57. Machlu
58. Haldi Cones
59. Nangma Valley
60. Kondus Hot Spring
61. Saltoro Valley
62. Masherbrum Basecamp
63. K7 Basecamp
64. Machulu La
65. Burgi La
66. Nagar
67. Biafo Glacier
68. Rush Lake
69. Baltit and Altit Fort
70. Khunjarab Border
71. Gulmit
72. Shimshal
73. Misgar
74. Borith lake
75. Manthal Budha Rock
76. Shigar Budha Rock
77. Hussaini Bridge
78. Hooper
79. Hispar
80. Chunda Valley
81. Rainbow Lake
82. Darkut
83. Gupis
84. Gojal
85. Sadpara Lake
86. Burzil Pass
87. Das Kharim
88. Banak La
89. Mazino Pass
90. Kinibari
91. Bubin Pass
92. Khane Valley
93. Sher Qila
94. Hashupi Garden
95. Chilas Rock Paintings
96. Karamber Lake
97. Shandoor
98. Shounter
99. Minapin Nagar
100. Rakaposhi Base Camp
Want to see these places? We have a travel package for you. To book your trip click here Travel With Us
Read Also Globo Surf