Recently few local people took photos at a rock in Skardu situated above 4000 meter in  Hussain Abad Broq. The rock formation is similar to Trolltunga Norway. Soon these photos got viral on social media. This stunning place is located in upper valley of Hussain Abad Broq Skardu. From here whole Skardu valley, Indus river, Sarfaranga desert and parts of Shigar valley can be seen. Hussain Abad is located at a distance of 5 Km from Skardu city. From where it takes several hours to reach this place. There are no roads, only trekking routes. Check out these stunning photos of Hussain Abad Broq.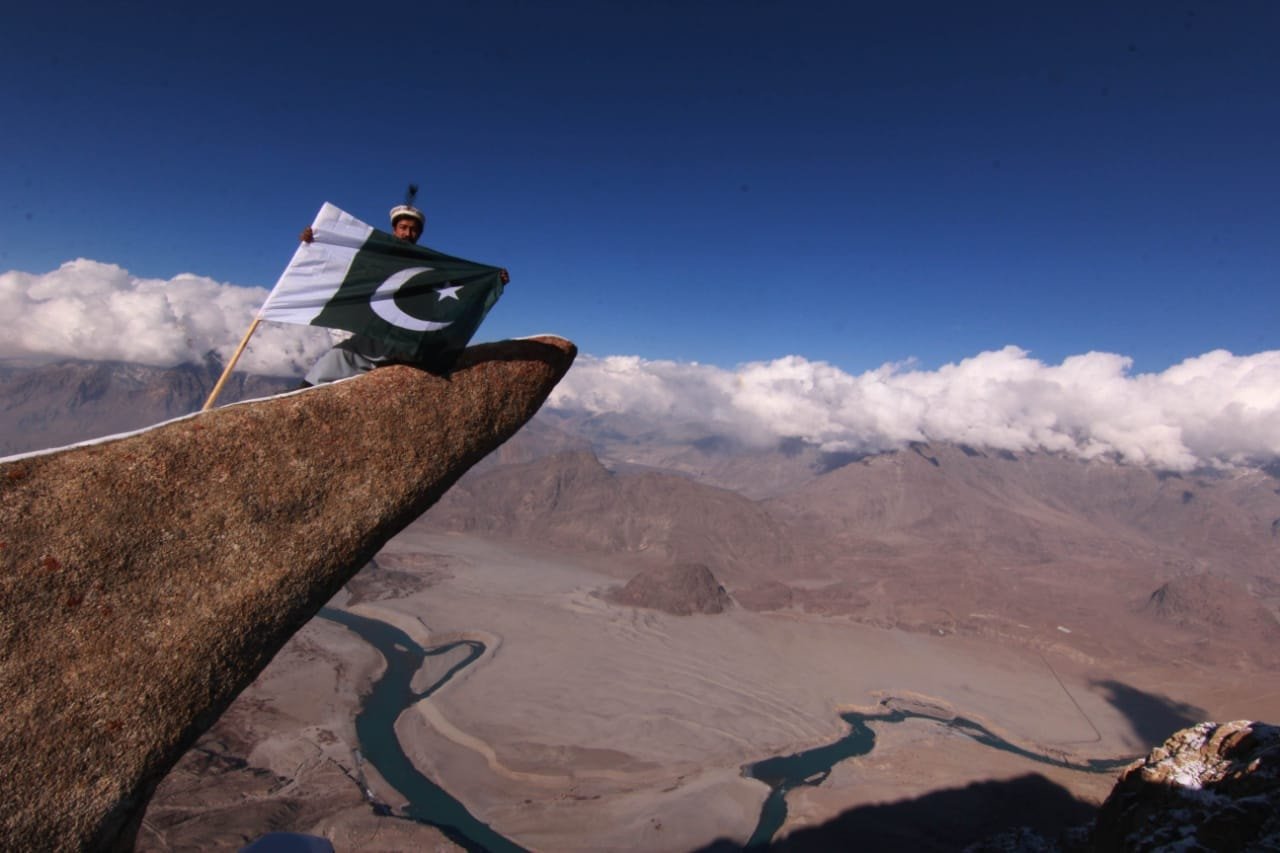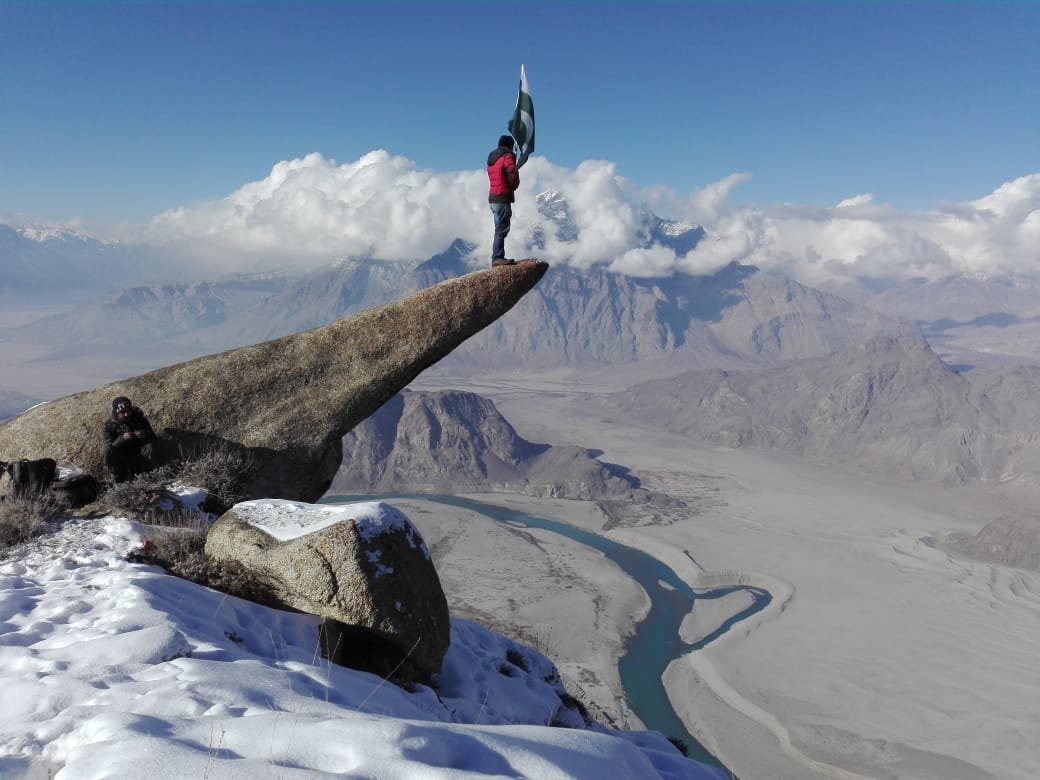 Read Also 5 Most Beautiful Places To visit in Hidden Paradise Rondu Valley Skardu
Few months ago a waterfall of Hussain Abad got viral on Social media. Now the waterfall has become a famous tourist destination in Skardu. In past Gilgit Baltistan attracted few climbers and trekkers from around the world. After gaining a semi autonomous status in 2009 Gilgit Baltistan has attracted millions of domestic and international tourists. GB has more to offer other than hardcore mountaineering. It has vast scope of winter sports, cold desert sports, light trekking, hiking, fishing, kayaking and more.
Also Read 5 Best Places to Visit in Switzerland Europe
Trolltunga
Trolltunga is a a famous rock formation which is located in Odda 11000 ft above sea level in Hordaland county, Norway .
The exceptional bluff is sticking on a level plane out from the mountain, into free air around 700 meters (2,300 ft) over the north side of the lake Ringedalsvatnet.
Fame of the hike to Trolltunga and shake development itself has detonated as of late. The expanded notoriety has transformed Trolltunga into a national symbol and a noteworthy vacation destination for the area. Until 2010, under 800 individuals climbed to Trolltunga every year. In 2016 in excess of 80,000 individuals hiked the 27 kilometers round-trip from Skjeggedal, making it one of Norway's most prevalent hikes.
Read More Forbes Named 3 Places of Gilgit Baltistan Pakistan Among 10 Coolest Places to Visit in 2019