According to Blue Sky Treks and Tours managing director Ghulam Muhammad, more than 28 international climbers and Nepali Sherpas, 176 staff and porters left for K2 basecamp from Jhula on Friday morning. The team is lead by Chhang Dawa Sherpa of SST K2 Winter Expedition 2020-21.
SST K2 winter expedition team is the biggest expedition team of this year. It is comprised of climbers from Nepal, United States, Iceland, and Spain. K2 is the only eight-thousander mountain that has never climbed in winter. While the highest mountain on Earth Mount Everest was successfully climbed by Andrzej Zawada's team from Poland in winter in 1980.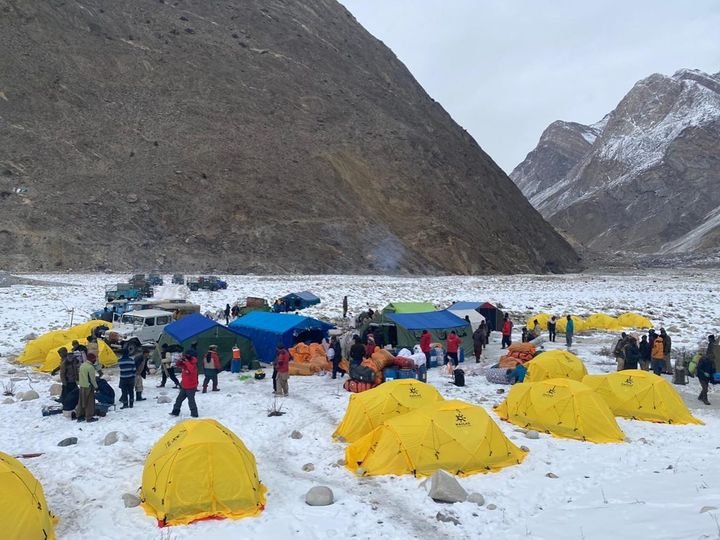 For climbers, K2 is more difficult to climb than Mount Everest. This year more than 70 international climbers will try their best to scale the savage mountain K2.
Furthermore, Nepali Sherpa Mingma reported that they had put on their crampons for the first time.
(Visited 1 times, 1 visits today)