Shandoor Overview
Shandoor is located in between the border of Chitral and Ghizer district of Gilgit Baltistan Northern Pakistan at an altitude of 3700 meter above sea level. Shandoor is a plateau and the lush green meadow is perfect place for Polo. In fact Shandoor is a natural polo ground.
History of Shandoor Polo Ground
Ali Sher Khan Anchan Maqpoun used to play Polo at Shandor when Chitral was part of Maqpon Empire. Ali Sher Khan Anchan of Skardu extended his kingdom from Baltistan to Chitral in 16th century. British gained control over Chitral and Ghizer in 19th century. British observed first Polo match in Gilgit agency. British officers liked it too much that British administrator for Gilgit EH Cobb ordered Namberar Niat Qabool Khan Kaka Kahel of Ghizer to construct a Polo ground at Shandoor. From 1936 Polo matches were held under British authorities. After creation of Pakistan Ghizer become part of Pakistan. Today Shandoor Polo festival is famous not only in Pakistan but outside world too. The Polo which is played here is called " Free Style Polo" . It is the original form of Polo. It is commonly believed that Polo is originated from Persia. But the word Polo itself originated from Balti/Tibetan language which means "Ball". In Balti and Tibetan horse polo is called 'rta' Polo.
Polo is very famous sports in Baltistan, Ladakh , Gilgit and Chitral. From this perspective Polo may be originated from Baltistan which was part of Tibet in ancient times. Then Polo introduced in Gilgit and Chitral and Wakhan corridor.  Wakhan was part of Persian empire in ancient times. Persian may have first observed Polo in Chitral. British also first observed free style Polo in Gilgit agency.
How to reach Shandoor?
There are two routes to reach Shandor. It can be accessed from district Ghizer, Gilgit Baltistan. From Gilgit follow Ghizer road this is also called Gilgit Chitral road. This route is very stunning and it passes through the beautiful beautiful valleys of Phander , Yasin and Punial. Phander is one of the most beautiful place in Gilgit Baltistan. The road is being constructed.
Another route is from Chitral which is called Chitral Shandoor highway. Shandoor is located 172 Km from Chitral. This highway is under Pakhtunkhwa Highway Authority.
Shandoor Lake
This lake is very beautiful. It is located near Shandoor polo ground. The lake is a blue color lake. This lake is full of trout fishes.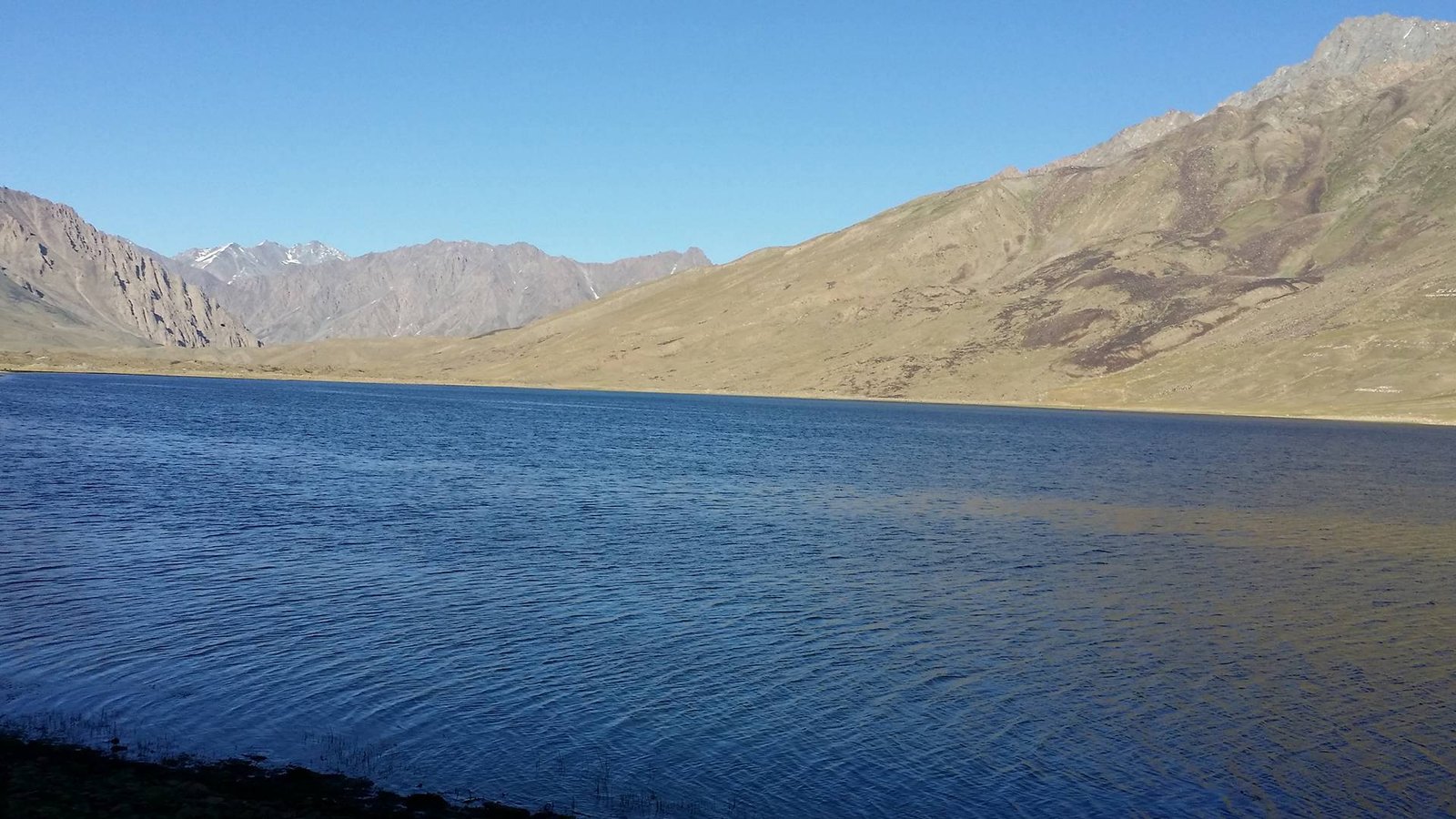 Shandoor Polo Festival
Polo is the famous sport in Gilgit Baltistan and Chitral. It is believed that Polo was first started here. In Gilgit Baltistan and Chitral free style Polo is played which is the original form of Polo. A natural polo ground is there. This place is a perfect place for Polo. Each year in Summer Polo match between teams of Chitral and Gilgit Baltstan are held here. Shandoor Polo festival is one of the famous festival in Pakistan. High officials from government and military attends this event. PTV sports show the live match of Shandoor Polo festival.
Photo By Khan Khattak
(Visited 26 times, 1 visits today)