One of the biggest K2 winter expedition team has arrived in Skardu. The team members of SST International K-2 Winter expedition team comprises of following climbers: Mr. Chhang Dawa Sherpa from Nepal, Mr. Bernhard Adam Adolf Lippert from Denmark, Mr. Noel Hanna from UK, Mr. Arnold Coster from Netherland, Mr. Atanas Georgiev Skatov from Bulgaria, Mr. Waldemar Dominik Kowalewski from Poland, Mr Balwant Singh Bania from UK, Mr Antonios Sykarias from Greece, Mr. Sergio Mingote Morino from Spain, Mr. Peter Madeleineamoerman from Belgium, Mr. Tomaz Rotar from Slovenia, Mr. Alexandro Costin Gawan from Romania, Ms. Josettevalloton from Switzerland, Mr. Luis Carlos Ibanez Garranzo from Spain, Ms. Tamara Lunger from Italy, Mr. Juan Pablo Mohr Prito from Chile, Mr. Mattia Ignazio Conte from Italy, Ms. Magdalena Katarzyna Gorzkowska from Poland, Mr. Alexander Yul Gromen-Haes from UK, Mr Colin Timothy O'Brady from United States, Mr. Jonathan James Kedrowski from United States, Mr. Oswald Szymon Rodrigo Pereira from Poland, Ms Sheny Behmed Benzish from Bulgaria, Ms. Adriana Brownlee Pinon from UK and Pemba Sherpa, Mr. Nirmal Purja, Mr Mingma Gyaby, Mr. Pem Chhiri, Mr. Sukra Bahadur Tamang, Mr. Ngima Dorchi, Mr. Lakpa Temba, Mr. Pasang Dukpa, Mr. Chhangba, Mr. Pechhumbe , Mr. Lakpa Dendi, Mr Temba Bhote, Mr Ming Temba, Mr Gelge, Mr. Sona, Mr. Pasang Nurbu, Mr. Lakpa Nurbu, Mr Jangbu, Mr. Pastemba, Mr Phurbu Kosang , Mr Pasang, Mr. Dawa Temba, Mr. Mingma Tenzi, Mr. Pasang Tenge from Nepal.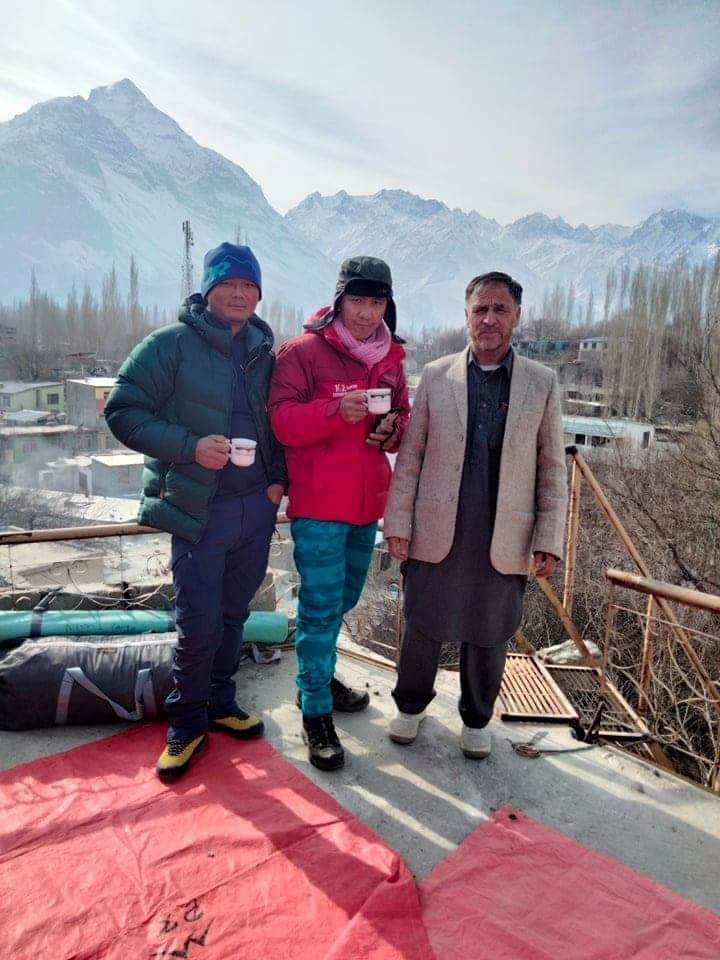 Blue Sky Treks and Tours is organising this biggest K2 Winter expedition team. According to Ghulam Muhammad Managing Director Blue Sky Tours the team has arrived in Skardu. He said that "Sherpa team is rechecking food and equipment with the help of Blue Sky Treks & Tours staff for the trekking part of the expedition. We are working and enjoying with the mountaineering heroes, he said.
Another winter K2 expedition team comprising John Snorri and other climbers have started their expedition from K2 base camp on Saturday.
Stay connect with us to get latest news on winter K2 expedition.