Serene Air to Begin Flight Operation to Skardu
Serene Air, the new airline company will be officially launching its operation in the coming days. It will be the only Pakistan based airliner to have the Boeing 737-800 Next Generation planes. Serene Air also included Skardu in their list of destination. It will be the first private airline to start its operation in Gilgit Balistan.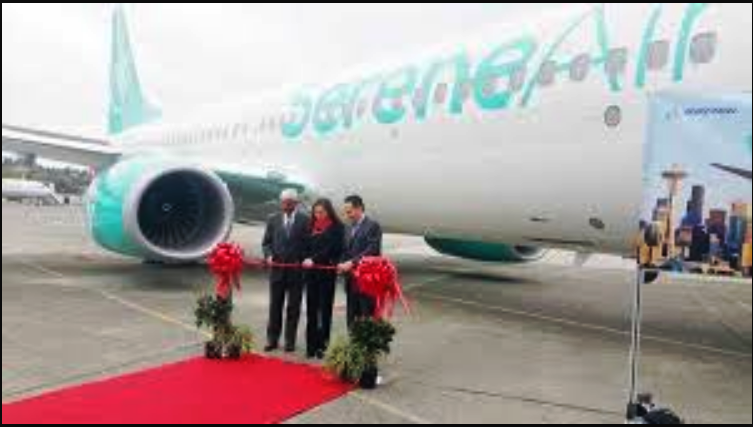 Serene Air List of Available Destinations
Serene air will start its operation in these cities:
Islamabad
Lahore
Quetta
Peshawar
Karachi
Faisalabad
Skardu
Facilities
The airline aims to provide some unique facilities to passengers.
Different Menu Every Day
According to the official website:
We understand that a meal no matter how good it was the first time, just doesn't taste the same after that. Hence Serene Air offers a different menu every day to pleasantly surprise its flyers on every flight. Each better than last.
Full Meal on Board
The airline is offering full meal to passengers on board. Most airlines don't offer full meal on board. The airline consider it against Pakistani culture. They will provide full meal which contains the right herbs and spices.
Sky Interior and More Leg Space
The airline is offering Sky interior.  An LED lighting which will change w.r.t time. Known as the Boeing Sky Interior, it presents new turning overhead containers which itself is a first for a Boeing thin body aircraft, new sidewalls, new traveler benefit units, and LED disposition lighting combined to deliver an inflight experience which was presented never before .
If you have been never on a plane, it's possible that you've arrived at the conclusion that one of the greatest things to an comfortable flight is how much space you have. When seat sizes are contracting increasingly, it has turned out to be all the more difficult to find comfort at 30,000 feet, The airline offers its passengers an extensive and comfortable seat to guarantee a sound journey.
PreBooking
During the booking process you can pre-reserve your seats with Serene Air. You can choose any seat while pre reserving seats.
Special Offers by Serene Air
Family discount
Children discount
Infant goes free
Better baggage policy
Low fares
You can get more information from Serene Air Website Click here.
This news is being updated…..