Famous climber Little Karim is now in serious condition
Updated 4th February 2020: Legendary climber Little Karim from Hushe Ghanche GilgitBaltistan is seriously ill and admitted at CMH Skardu. He is particularly famous for his heroics with expeditions in 70s/80s. Need immediate health support
Renowned mountaineer and national hero little Karim is admitted in MS hospital Rawalpindi . Whereas the government officials  turned their deaf ear.  Karim is suffering from Hepatitis and is in serious condition.  When we contacted his son Hanif in Rawalpindi, Pakistan. He told us that Karim is diagnosed with multiple diseases including bile duct stone. Karim needs financial support to recover his health. If any one is willing to donate and help in this crucial situation then you contact on given numbers.
For donation contact his son Hanif
Cell number: 03129900508
Out side from Pakistan:  +923129900508
Who is Little Karim
Hailing from Hushe village Ghanche district, Baltistan in extreme north of Pakistan Karim is globally renowned mountaineer and high altitude porter. Many documentary movies were made on his life and  achievements in Europe.
Quick overview on his achievements
Successfully climbed Gasherbrum 2 (8035m) in 1985
Broad Peak (8048m) in 1986
Gasherbrum 2 (8035m) in 1988
Attempted K2 (8611m) nine times but weather conditions remained unfavorable each time
3 times just hundred meters away from the main summit.
He has been Featured in a French documentary "Little Karim".
Little Karim Biography
 The story behind 'Little Karim' dates back to 1979, when a French group was endeavoring to scale the K-2. They took him as a guide of their group, yet there were two other men by a similar name. Each time the name "Karim" was gotten out, every one of the three reacted," he grins. "To get around this issue, the pioneer of the endeavor named them Big, Medium and Little. Throughout the years, it was just "Little" that survived the trial of time to win overall acknowledgment in the mountaineering scene."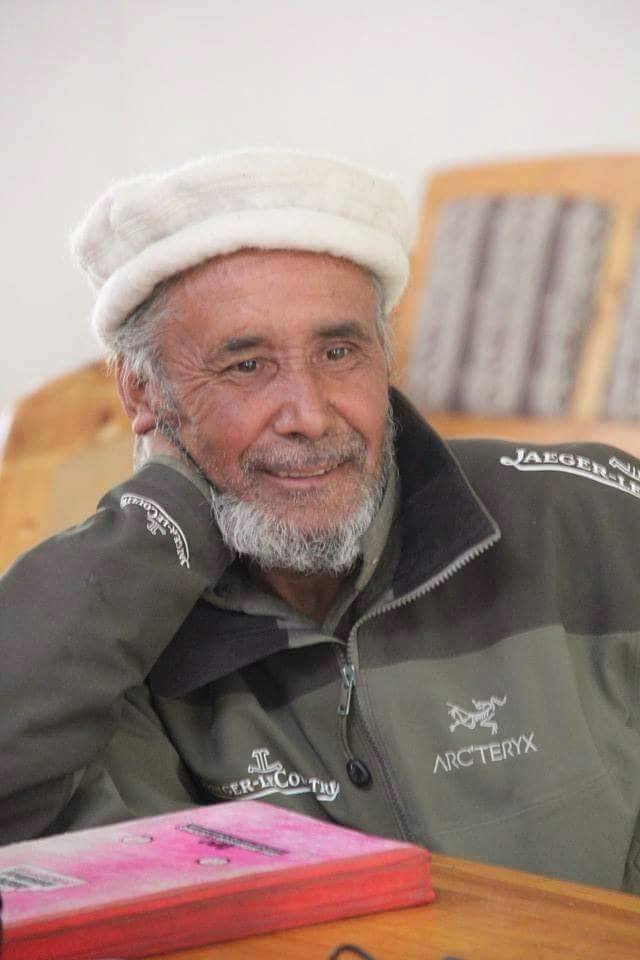 Abdul Karim was born in a remote village of Hushe in Ghanche district, Baltistan, Pakistan. Hushe village is gateway to some of the highest peaks of Karakoram including Masherbrum, Laila peak, Link Sar and Gondogor La. In 1976 Karim headed towards Skardu city where a number of mountaineering teams were hiring porters and guides. It was his teenage days when he requested expedition teams to hire but they rejected him because he looked like a 10 years old. They did not trust him due to his height he was only 5 ft 2 inch high. But a Swiss expedition team hired him but still they were still doubtful of his ability to carry heavy loads. The team started their journey towards Baltoro.
On the way to Baltoro a female member fell into the river. No one from the team helped her. Karim jumped in the river and pulled out the women from the river. Due to this heroic act the women hugged him and the liason officer invited him on dinner.
The next day his his load was distributed among other porters and he only carried the gear of the women which he had rescued. You can read his Adventure story on his interview to Dawn news. The incredible tales of Little Karim .
In 1985 Laurent Chevallier , French documentary film maker directed a film on his life named Little Karim. This movie then won many awards in France and in Europe. The same director returned to film Karim a second time in 1997 and named Mr Karim and then again, for a third time for a film on the same subject. Little Karim was later selected as president of the jury committee of a French film award, which was an honour for Pakistan and especially for Gilgit-Baltistan.