Few weeks ago Pakistan Tourism Development Corporation official Facebook page announced to organize a conference on Tourism. The seminar was intended for Social Media Influencer for the Promotion of Tourism. But there was no proper registration On PTDC website even on their Facebook page. This raised a serious concern among social media influencers and other people in tourism industry.Some renowned tour operators even asked about event details still they didn't get any response. Suddenly the event organized on 24th December.
PTDC didn't share any details after organizing it on their official accounts. Who were invited? what was the aim of this conference? nothing is publically shared.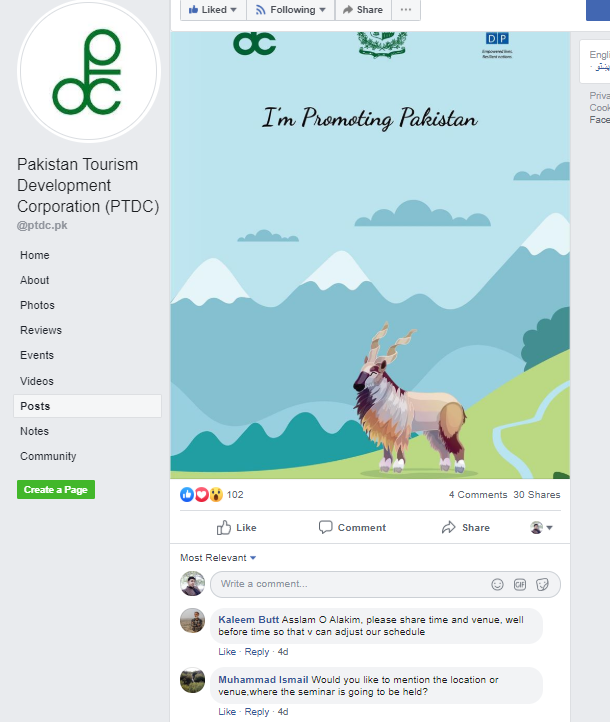 Today on 28th December PTDC posted some photos on their Facebook page after 4 days. It has raised serious concerns over PTDC's role in promotion of tourism in Pakistan. Share your thoughts in comments.