An important meeting was held between Gilgit-Baltistan Chief Minister Khalid Khurshid and Chairman Pakistan Cricket Board Ehsan Mani at Chief Minister's Camp Office Islamabad.
During the meeting, Chief Minister Khalid Khurshid raised the issue of the non-availability of major sports grounds in Gilgit-Baltistan, especially cricket stadiums, and said that his government was planning to hold international level cricket matches in the province and build stadiums and grounds to promote cricket tourism.
Chief Minister Khalid Khurshid Khan added that the provincial government would build world-class cricket stadiums in the province within a year. The PCB should start preparations for holding international cricket matches in the province.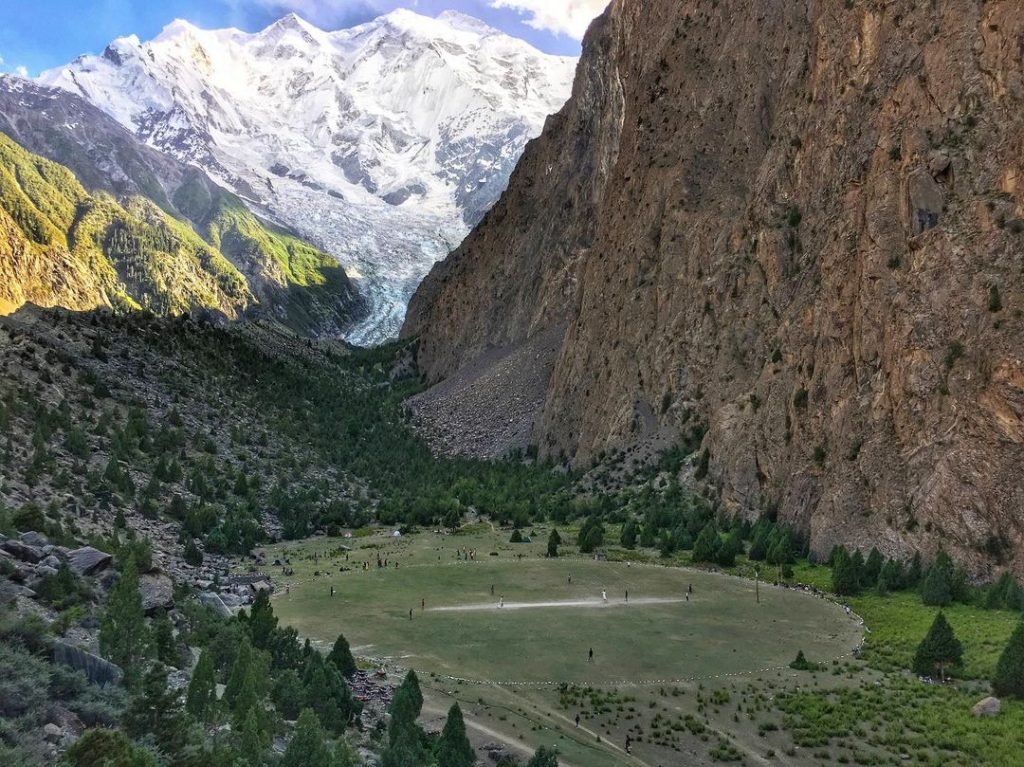 It was decided in the meeting that the PCB officials would visit Gilgit-Baltistan in April this year and conduct the technical feasibility of Pissan Nagar and Pasu stadiums. In addition, the government and the PCB will jointly look into suitable sites for the construction of stadiums in other parts of the province. Along with this, the government will assist Gilgit-Baltistan in the construction of cricket grounds, pitches, and other facilities for hosting PCB cricket matches at the international level.
The meeting also discussed the construction of a cricket stadium in the Ghanche district. The PCB has agreed to build grounds for hosting sports at the local level. And will take steps to hunt down local cricket talent.
After the construction of international standard cricket stadiums in the province, the PCB will ensure the holding of international matches. Gilgit-Baltistan has set a target of holding 8-10 international level cricket matches annually. This will open a new and wider sector of cricket tourism in Gilgit-Baltistan and the tourism of the province as a whole will reach a new high.
In this regard, the Chief Minister has directed all the Commissioners and Deputy Commissioners to identify suitable tourist destinations for the construction of international level stadiums in their respective districts.