Mountaineer Hassan Sadpara dies after Battle with Cancer
Famous Pakistani mountaineer Hassan Sadpara dies in CMH Rawalpindi on Monday after battle with cancer. He was diagnosed with blood cancer on 8th October 2016. He was shifted to CMH Rawalpindi for treatment.
Earlier on Sunday CM Punjab Shehbaz Sharif had announced to provide all financial assistance for Hassan's treatment. But Hassan Sadpara lost the battle against blood cancer.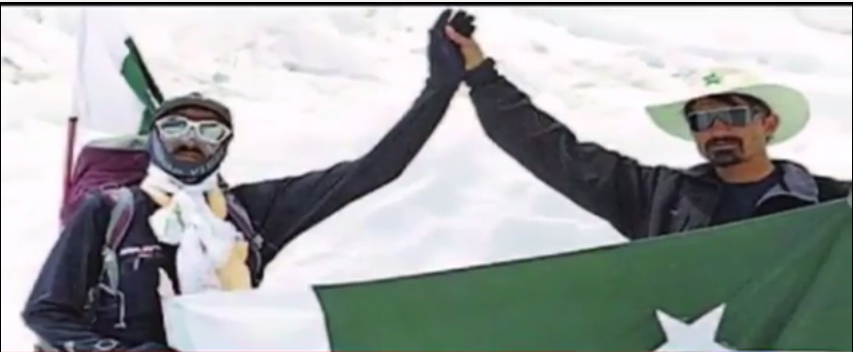 Hassan Sadpara Life
Hassan Sadpara was born in a small village Sadpara located at a distance of 5 Km from Skardu city. Hassan Sadpara was the only Pakistani who climbed six 8000m highest mountains in the world , K2 8611m, Nanga Parbat 8126m, Broad Peak 8051m, Gasherbrum 1 8080m, Gasherbrum II 8034m and Mount Everest 8848m. Hassan also climbed 5 eight thousanders mountains without using oxygen. He is the only Pakistani mountaineer who climbed Mount Everest without using Oxygen. He was awarded by government of Pakistan for his achievement.
He worked as high altitude porter with famous mountaineers. He started a mountaineering shop in Skardu where he used to sell used mountaineering equipment.  He was an ordinary man from Sadpara village . It was his dedication and hard work that he climbed Everest with sufficient oxygen. After conquering Everest his aim was to climb rest of seven eight thousanders mountains in the world.   His other dream was to open a mountaineering school in Skardu city so that he could train amateur climbers.
Hassan Sadpara Climbing History
Hassan Sadpara climbed Nanga Parbat (8126m)  on 2 July 1999.  He climbed the second highest mountain in the world K2, 8611 m on 27th July 2004. He also conquered Gasherbrum I (G-1) (8080m) in 2006 ,Gasherbrum II (G-2) (8034m) in 2006, Broad Peak (8051m) in 2007 and Mount Everest (8848m) on 11 May 2011.
Watch his last interview for 92 News few days before his death.

Pakistani mountaineer #HassanSadpara breaths his last at the age of 53. He was suffering from multiple diseases, including blood cancer. pic.twitter.com/uKC8TqGZBY

— Ali Salman Alvi (@alisalmanalvi) November 21, 2016
ina allah wa inna ilayhi raji'un .aftr #RajabShah another Big name in Pakistan mntaineering history #HassanSadpara Passes away!#condolences

— Mirza Ali (@Mirza_climb) November 21, 2016