KHAPLU:  Police recovered 2-month old child from a house in Partuk Village of District Ghanche who had been kidnapped last week from District Head Quarter Hospital Skardu. SSP Skardu, Raja Mirza Hussain, told the media while sharing details,  that the infant, Mohsin Raza, was recovered from the house of a man named Shehzad, who is reportedly a resident of Chilas. The man was running a hotel in Khaplu town Ghanche district.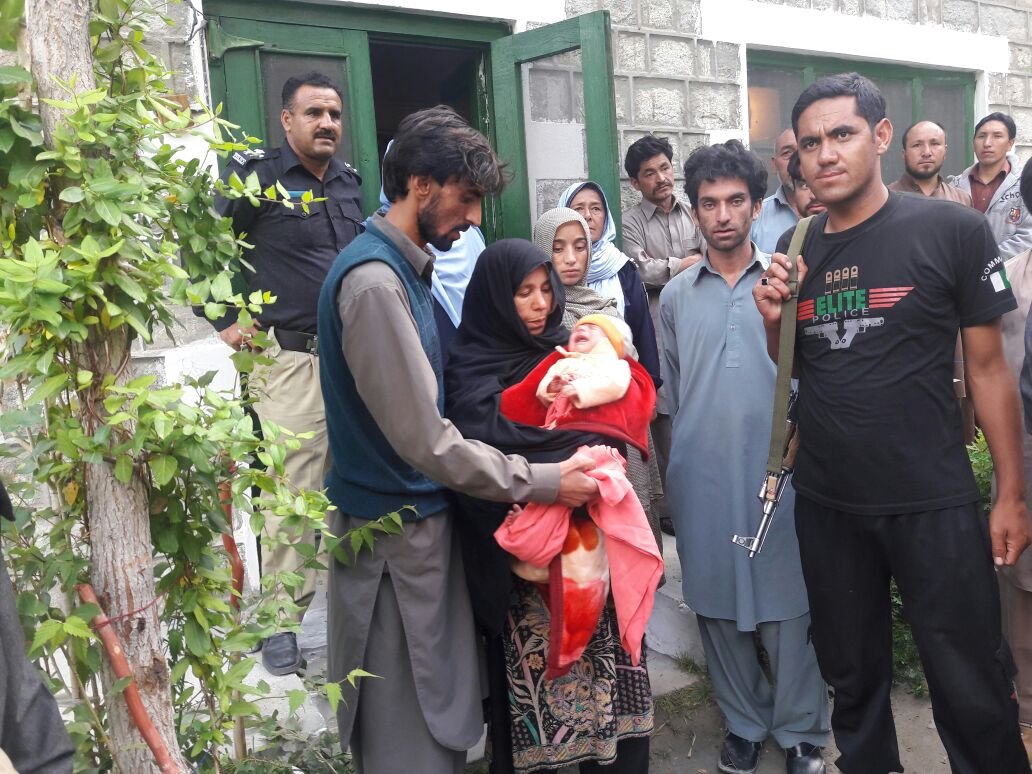 Initial details obtained by the police reveal that Shehzad's wife, Rozina, abducted the infant from the hospital, and shifted him to Khaplu. The alleged abductors have two, 7 and 5 years old, daughters.
Police raided the house of Shehzad after a tip-off was received. Parents of Mohsin Raza recognized their child.
Shehzad and his wife, Rozina, have been arrested by the police, on charges of abducting the infant boy. This was the first reported case of child-abduction in Gilgit-Baltistan.