Italian team crossed Deosai by Ski Traversing. The team reached Sadpara village Skardu after crossing Deosai. The Italian skiers received a warm welcome on arrival in Sadpara village Skardu. A team of Italian skiers started their journey from Chilim (Astore) and reached Sadpara (Skardu) in five days. They crossed the Deosai plateau under heavy snowfall. The skiers had left for Deosai on 16 March. They camped at Sheosar, Bara Pani, Kala Pani, and Ali Malik and reached Sadpara Skardu on 20 March 2021.
Six Italian skiers crossed Deosai National Park during heavy snowfall. Italian skiers skied from Chilim Astor to Sadpara village Skardu for five consecutive days. The team members of the expedition includes Maurizio Gallo , Michele Cucchi, Marco Zaninetti, Paolo Dalla Valentina, Matteo Negra and Samuel Confortola.
The Deosai National Park is a high-altitude alpine plain (plateau) and national park in the Northern Pakistan region of Gilgit Baltistan. Deosai Plains are situated at an average elevation of 4,114 metres (13,497 ft) above sea level and considered as the second highest plateaus in the world.
Also Read Deosai National Park The 2nd Highest Plateau in The World
Minister Tourism Gilgit Baltistan Raja Nasir Ali Khan said that it was an experiminetal event. The purpose of this adventure was to promote winter tourism in Gilgit Baltistan. Raja Nasir Ali Khan said that an international ski event will be organized in Deosai next year. The event will be organized by the GB government. He said that Deosai is a world reknowned place and a ski event will attract international skiers from around the worl to Deossi gilgit baltistan. GB could become a tourism destination for evry season. He said that GB governemnet is taking several steps to promote tourism in Gilgit Baltistan.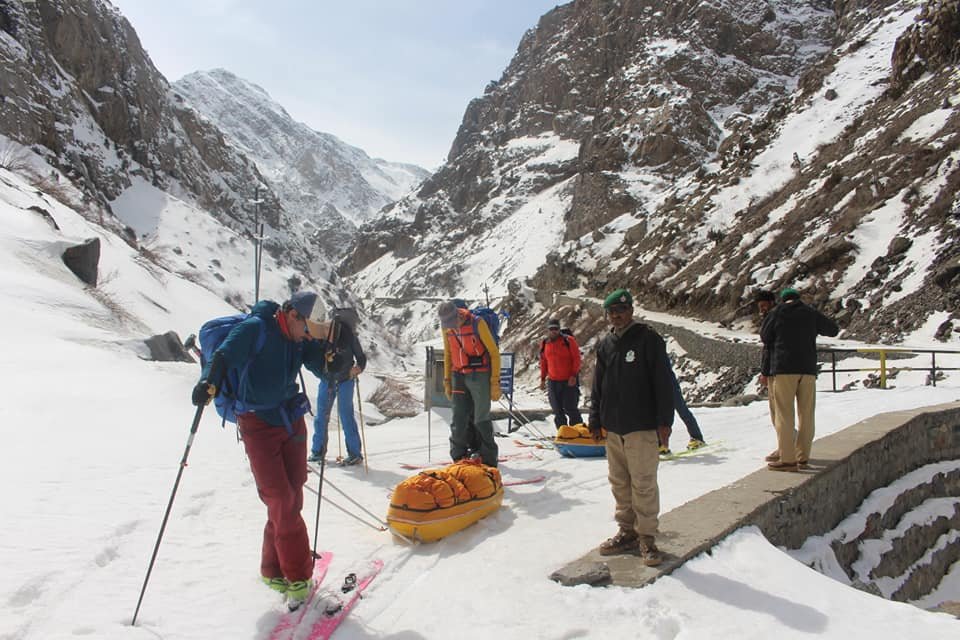 Also Read Naltar Lake The Emerald Azure Color Lake in Pakistan
(Visited 17 times, 1 visits today)