COVID-19 pandemic which started last year from China affected different sectors globally. Although the Impact of COVID-19 on Pakistan is not severe as compared to other developed countries, still it has some impacts on different sectors of Pakistan. Initially, it affected the health sector of Pakistan, which has both negative and positive aspects. Further, it affected the textile, education, tourism, and hospitality sector. Finally, it exposed the center province coordination to tackle such issues.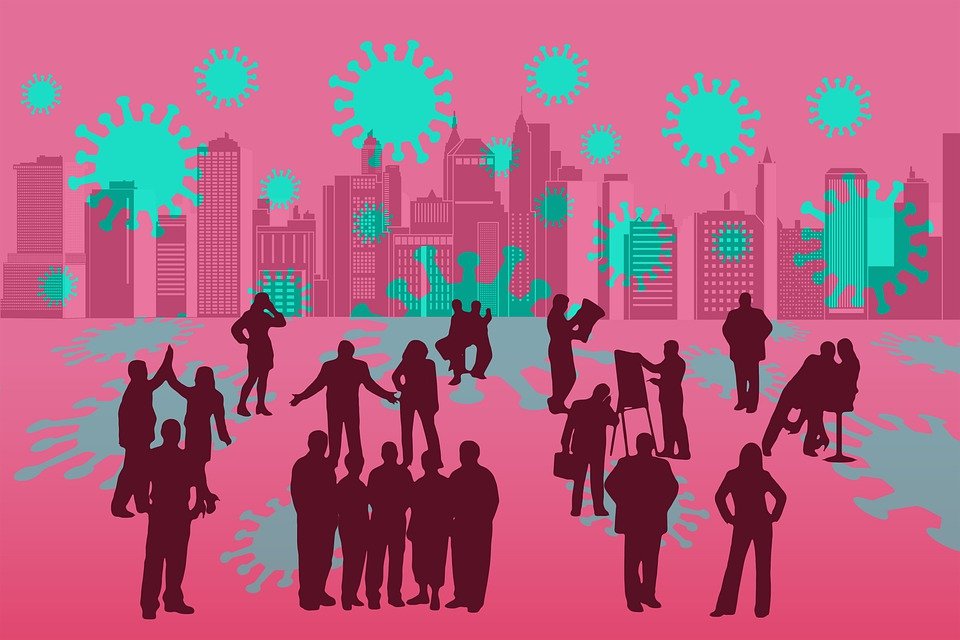 Impact of COVID-19 on Health
When COVID-19 started in Pakistan, there were few hospitals that had ventilators and equipment to treat COVID-19 patients. Testing kits were bought from China and other countries. Only a few health centers were able to test patients. It exposed Pakistan's health sector that it couldn't prepare even testing kits domestically. Similarly, ventilators, life-saving drugs, and even masks were imported. Some local companies started manufacturing hand sanitizers and life-saving drugs urgently. Hence, it provided an opportunity for them to manufacture life-saving drugs and other medical products. So it is a positive impact that they started exporting life-saving drugs.
Textile
Textile is one of the major economic sectors of Pakistan. Initially, lockdown badly affected the textile industry. Workers become jobless. Lockdowns and travel ban across the globe affected the textile export. Hence it affected directly the economy of Pakistan.
Agricultural Sector
Agriculture is another major economic sector of Pakistan. As most rural areas have an informal economy, they produce their own food products. Hence Pakistan didn't face any food shortages due to COVID-19. But it affected the export of agricultural products.   
Economic issues
In cities due to partial lockdowns trade centers, shops, hotels, and hostels were closed. This affected the GDP growth of Pakistan. It reached -0.5 in the fiscal year 2020.   
Impact of COVID-19 on Tourism and hospitality
In Pakistan initially, the complete lockdown was not observed, later due to complete lockdown hotels, hostels, and restaurants were closed. It affected both workers and owners. Many people become jobless. Similarly, the travel ban affects the tourism industry. Foreign tourists canceled their trips to northern Pakistan. Domestic tourism also seized. This affects the people who were dependent on this industry. 
Education
Due to lockdown, all educational institutions were closed. Online classes were arranged which is continued. Most students and teachers got their first experience in information technology. Students from backward areas of Tribal areas, Gilgit Baltistan, and Baluchistan faced issues due to the unavailability of the internet. They couldn't get classes due to unavailability or slow internet.  This exposed government's negligence in providing telecommunication and intent facilities in backward areas.
ICT
COVID-19 increased the importance of ICT as most people started working from home. Students started taking online classes. People started using ecommerce sites to buy different products. This was actually a positive impact on this sector. According to sources Amazon's daily sales crossed 100 million dollar. In Pakistan due to unavailability and slow internet and government policies e-commerce is not flourished.
Impact on ongoing mega projects
Due to lockdowns and economic instability work on mega projects slowed down. It could increase the cost of these megaprojects. The ongoing CPEC projects are also affected and the working process is slowed down.  
Way forward
COVID-19 exposed the health sector of the country hence Pakistan got an opportunity to focus on health centers. The health centers from village to the sub-divisional, district and provincial capitals need facilities. Pakistan must prepare testing kits and ventilators domestically. Similarly, Universities and medical colleges need to focus on research and development of vaccines domestically, for this government must provide enough funds.
Like it provided an opportunity to the health sector the pandemic increased the importance of ICT. The government needs to focus on the ICT sector so that distance learning, e-commerce, and remote work could be possible. For this government must provide internet facilities to backward areas. Similarly, startup culture needs to be promoted in Pakistan so that our youth can setup tech-based startups here in this country. The government needs to cooperate with e-commerce companies like Alibaba and Amazon.
As COVID-19 had some negative impacts on Pakistan, it provided some opportunities to work in different sectors. Pakistan discovered some profiting economic sectors like medical products in the health sector and e-commerce in ICT. So, it is high time Pakistan needs to focus on its health and ICT sector. Moreover, the informal economy needs to be formalized and steps must be taken for center-province coordination.