Hunza valley is one of the most beautiful valley in Gilgit Baltistan. The valley is famous for serene beauty and Burusho people. It is surrounded by majestic mountains of Karakoram. It is located in north of Pakistan in Gilgit Baltistan and bordered by China in north, Gilgit district in south, Ghizer district in west and Shigar district in north-east. The Karakoram Highway passes through Hunza valley which connects Pakistan and China via Khunjarab pass. Hunza is famous for its serene beauty, rich history, high literacy rate, fresh fruits and vegetables.
The valley is famous for its picturesque landscapes and healthy people. Burosho people of Hunza is famous for their longevity and healthy lifestyle. They can live upto 150 years and can have child upto 110 years. This makes them unique in Pakistan where average death rate is 65 years. Their fresh and energetic food is the reason of their health.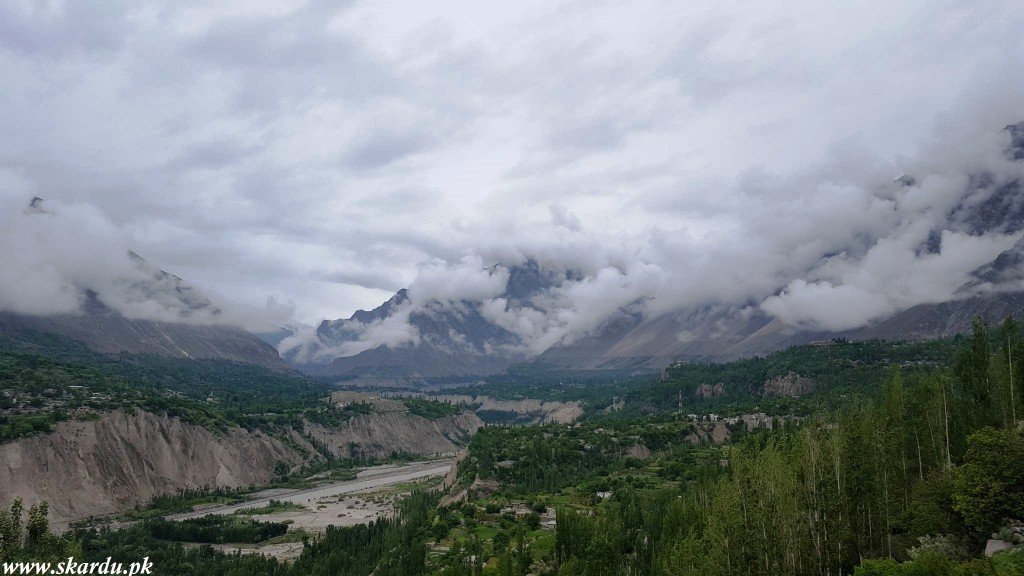 History
The valley was a an independent kingdom for more than 1000 years. The rulers were called Tham. Later they used Mir as their title after accepting Islam. The Mirs ruled the valley until 1890 when British and Dogras of Jammu gained control over Hunza after a military conquest in 1890. British soldiers occupied Nalit fort in 1890. The late Mir Safdar Ali Khan then fled to Kashghar Turkistan (present day Xinxiang China) and sought political asylum. After conquering Hunza British declared it principal state.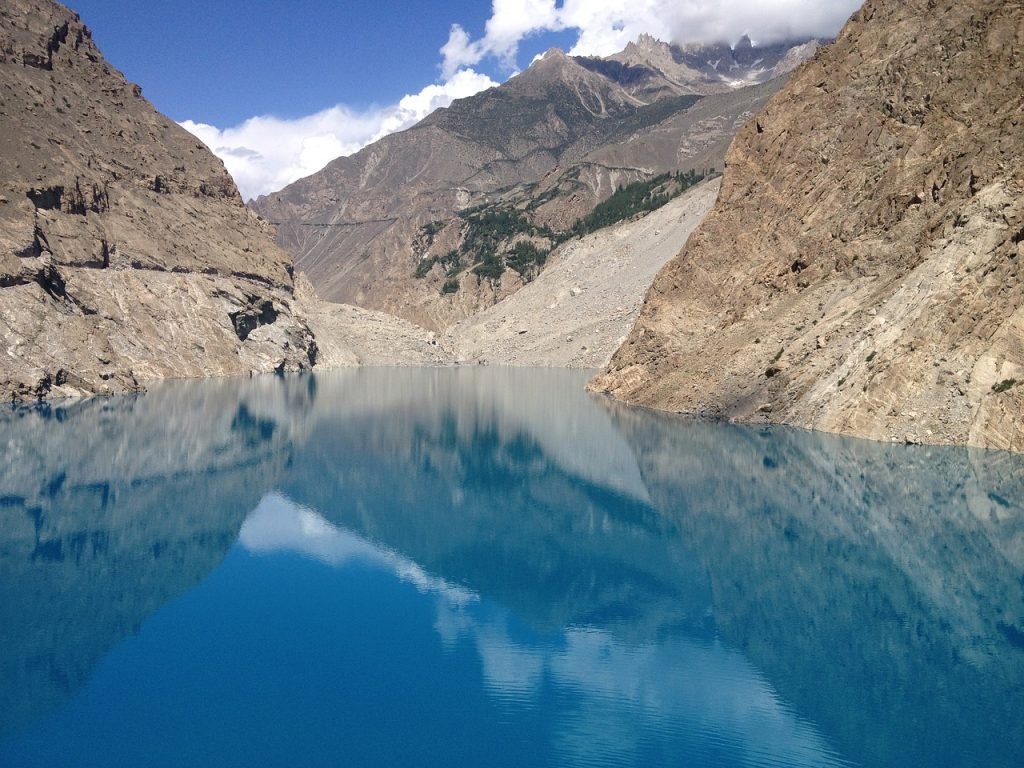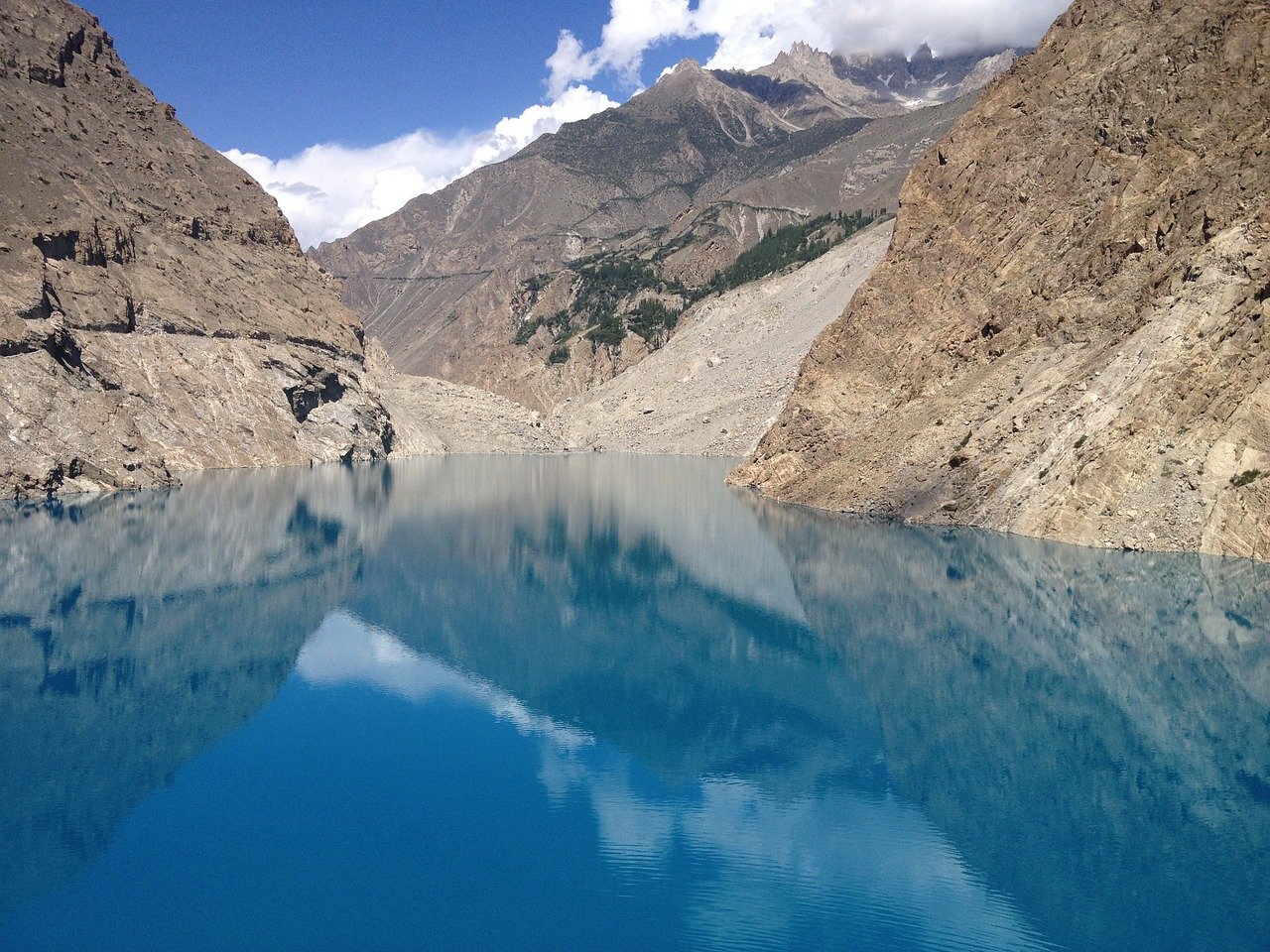 In 1935 British signed a lease agreement with Maharaja of Jammu and Kashmir. Hunza along with Gilgit agency then ruled by British till 1947. During partition of sub continent British cancelled the lease agreement of Gilgit Agency and Hunza and gave it back to Maharaja of Jammu and Kashmir. After that Maharaja Jammu created Gilgit Agency, Baltistan and Ladakh as third Northern province of Jammu Kashmir.
Gilgit scouts and locals of Gilgit Baltistan revolted against Maharaja of jammu. After successful revolution it became part of Pakistan. But it remained as a principal state . In 1974 the late Prime Minister of Pakistan Zulfiqar Ali Bhutto dissolved state of Hunza and Nagar along with Shigar, Khaplu and Skardu . Today it is a district of Gilgit Baltistan. This place has highest literacy in Pakistan. The people are peaceful, polite, highly educated and hospitable.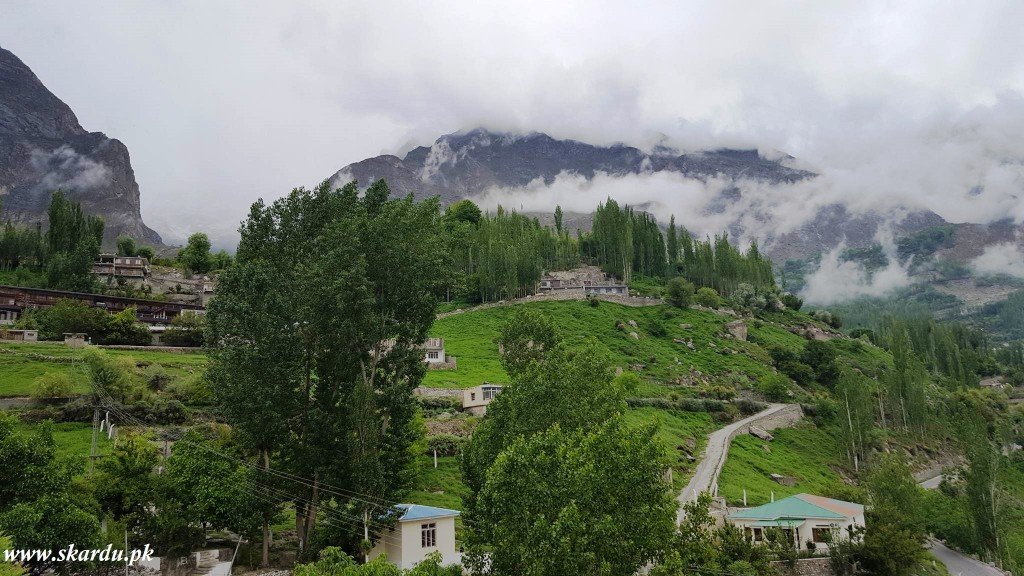 Burusho Hunza People
The people living here are called Burusho people. They speak a language called Brushaski. Brushaski is an isolated language which is only spoken in Hunza, Nagar and Yasin valley Gilgit Baltistan. This language has no connection with any other language in the region. That's why linguists call this language an isolated language. Linguists are trying to find connection of this language with eastern European languages like Mecedonian.
But they could not find similarities between these languages. The Mecedonian people claim that Burusho people are their descendants. According to some historians Brusho people are descendants of Alexander the great. But still historian could not prove the origin of Brusho people.
Borusho people are an indigenous people of this valley.Today the people are predominantly Ismaili Muslims with significant population of Shia and Sunni Muslims. There are lot of myths about Hunza people. Like they are able to live up to 140 years. They are more healthy as compared to other people of Pakistan and lot of other myths.
There are lot of myths about Hunza people. They live long life. Their longevity is famous in the world.
They don't eat oily and spicy foods
Culture and Food
Hunza culture is unique as their people. They eat simple and healthy foods like Hunza bread, apricot products, dry fruits and meat. They don't eat oily and spicy foods. Their food includes dry fruits, buck wheat, apricot oil, apricot seeds, wheat, mulberry, cherry, bread, non oily foods and other herbal foods. The main reason behind their health is non oily, non spicy food and glacial water. They are also hard worker. In past they were self dependent to every thing. They produced every thing at domestic level.
Highest Literacy Rate
Hunza valley is one of the few districts in Pakistan where literacy rate is more than 95%.
Places to visit in Hunza
The valley is one of the most visited places in Pakistan. It offers complete package from snow capped mountains to lush green valleys to historical buildings. In fact this valley is a paradise. Here are some famous places to visit in Hunza Pakistan:
Baltit Fort.
Altit Fort.
Rakaposhi view point.
Gojal.
Passu Cones
Ataabad lake.
Khunjarab Pass.
Ganish settlement.
Lady Finger Peak
Alter Sar view point
Chalay Thay Saath Upcoming Pakistani Movie Focused on Hunza Culture
Hotels in Hunza Valley

There are many hotels in Hunza valley ranging from ordinary hotels to five star hotels. If you are visiting in June to August then book hotels few weeks prior to your departure. Here is the list of some famous hotels:
Sereena Inn
HillTop Hotel
Eagle Nest Hotel
Rakaposhi View Hotel
Embassy Hotel
Gulmit Continenta Hotel
Shisper View Hotel
When To Visit?
The valley offers four seasons of the year completely. You can enjoy all seasons in its true spirit. The lush green Summer to colorful Autumn to snow capped winter and blooming spring season the valley looks like a paradise. That's why it is a paradise for trekkers, hikers, and nature lovers. In spring Season cherry and apricot blossom starts. Mostly cherry blossom start in April. During this season the valley looks like a paradise. Apricot and cherry blossom season is the most beautiful and romantic season to visit.