Have you ever heard that there is a district in Pakistan that is completely free from crimes? There is a district in Gilgit Baltistan that is completely free from crime. This is Ghanche, a district located in the east of Gilgit Baltistan. Ghanche is famous for its scenic places and historical sites. Much has been discussed and shared about the natural beauty of Ghanche, but no one has written about the factors behind the low crime rate in Ghanche.
It is interesting to note that if someone finds cash, a bag, or a lost wallet in Ghanche, an advertisement is put up or announced in the mosque with contact details. In this way, it is returned to the owner. People even don't lock their homes and shops. Because there is no concept of robbery or theft. Most people argue that due to the small population Ghanche has the lowest crime rate in the country. If this is the case then there are several least populated districts in Pakistan, but crime rates are still high.
Famous criminologist Travis Hirschi argued that those people who have strong bonds and attachment to social groups are less likely to commit crimes. He presented four elements of a social bond: commitment, belief, attachment, and involvement. If individuals are committed to conformity, they are less likely to commit crimes. People who are committed to seeking their objectives and get involved in activities like agriculture and career development would have little time to indulge in criminal activities. Attachment to family, peers, and social groups is another element of this theory. If individuals have strong bonds with family, peers, and other groups they care about their expectations and opinions. Belief is the final element of this theory, it is the acceptance of the moral values of the society. If individuals believe in the social moral system they are less likely to commit crimes.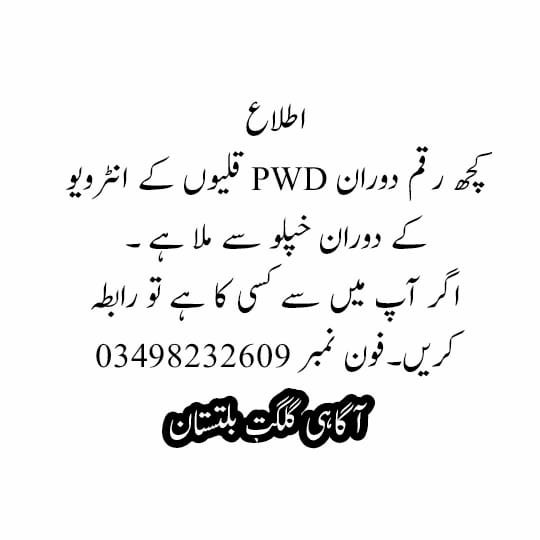 The crime rate of Ghanche can also be studied in the context of this theory. The people of Ghanche are hardworking, determined, and conscientious. They earn their livelihood through agriculture, trade, and tourism. They also have a strong attachment with family, relatives, and villagers. The family system is very strong in Ghanche. If a person gets sick, whole villagers visit the patient. They share each other's joys and sorrow. Similarly, they have strong beliefs in their social system and religion. Most people follow the Noorbakhshi Sufi order of Islamic Sufism. Their social system is based on ancient Tibetan and Islamic family systems. They don't live a tribal life, but they have joint family systems. So, their commitment and involvement in their work, attachment to family and social groups, and strong belief systems are the main reasons behind the low crime rate.
In addition to that, disputes are resolved by religious scholars and village councils. Village councils consist of elder nobles of the village. Furthermore, they have a strong belief system. They are the followers of Noorbakshi, Islamic Sufism. There are also 5% Sunnis and Shias. Their belief system is based on the Sufi teachings of love, peace, patience, compassion, harmony, tolerance, kindness, and mercy. Similarly, Tibetan Bon and Buddhism also played roles in developing the earlier social structure of this region. So the combination of all these factors made Ghanche a peaceful region.
The writer, a researcher, belongs to Shigar, Gilgit Baltistan
(Visited 6 times, 1 visits today)