About Gilgit Baltistan
Gilgit Baltistan (GB) is located in between the great mountain ranges of the world , the Himalayas, Karakoram, Pamir and Hindukush. Geographically and historically GB is very important. GB covers an area of 72,971 sq km. It has been the center of studies for geologists, earth scientists, anthropologists, environmentalists and biologists. Gilgit Baltistan is bordered by China in north, Indian administered Kashmir in south, Afghanistan in west and Khyber Pakhtunkhwa province of Pakistan in south west. Gilgit Baltistan population is approximately 2 million.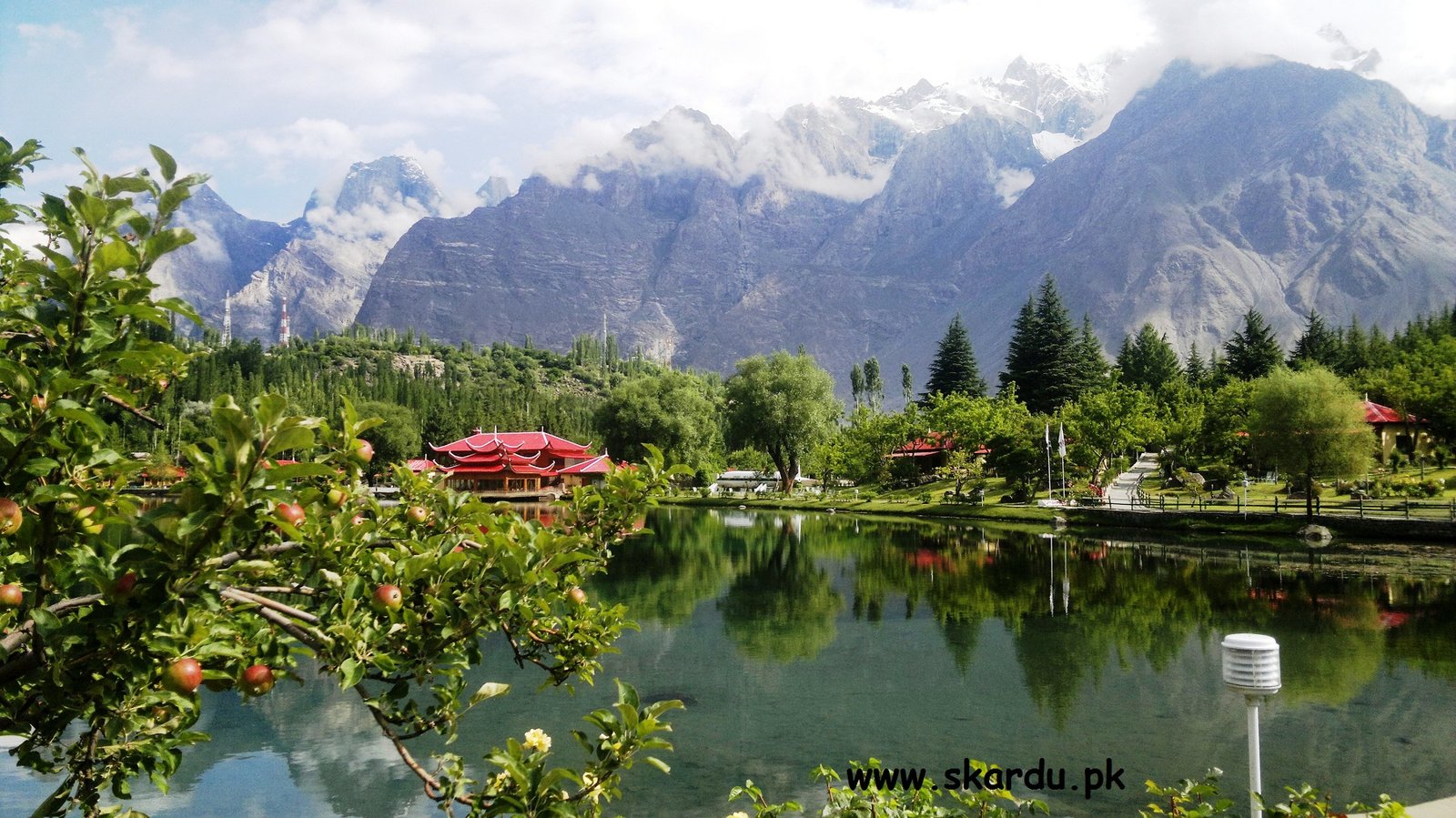 Geography
Nearly 50-55 million years ago two continental plates Indian plate and Eurasian plate collided in present day Gilgit Baltistan region.  This collision and tremendous pressures created the mountains of Karakoram and Himalayas. These mountains are famous in the world for its height and geological importance. GB lies in between these mountains. There are thousands of glaciers in Karakoram and Himalayas Many rivers originate from these glaciers. Indus river originates from Himalayas. Shyok river originates from Karakoram.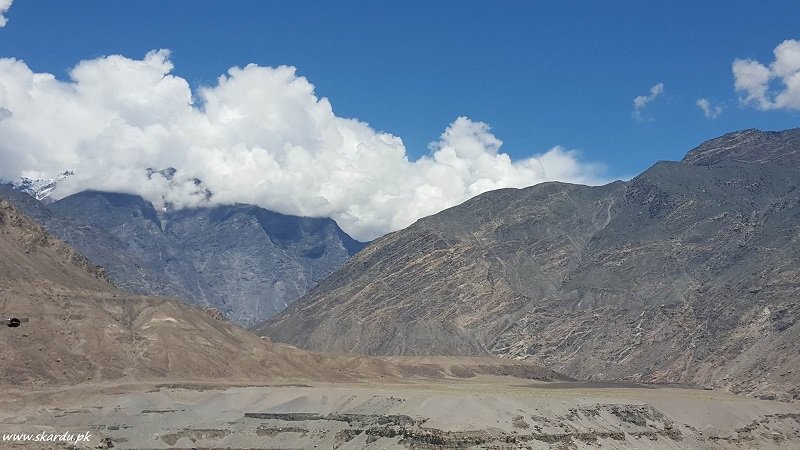 Gilgit Baltistan is home to some of the highest mountains in the world 5 out of 14 eight thousanders peaks are located in GB. Majority of which lies in Concordia 'the thorne room of mountain God'.
K2 8611 m
Gasherbrum 1 8080m
Broad Peak 8051m
Nanga Parbat 8126m
Gasherbrum 2 8035m
Karakoram is home to largest glaciers in the world outside polar region. Famous glaciers are: Siachen glacier, Baltoro glacier, Batura glacier, Godwin Austin glacier and Biafo glacier. In addition there are more than 2000 high altitude lakes in GB. Some famous lakes are: Satpara , Ataabad Lake, Khalit Lake, Naltar Lake, Shangrial Lake and Kachura Lake.
GB is also one of the largest Gemstone producing territories in the world. Here some of the rarest gemstones are found which includes topaz, aquamarine, ruby, granite, sapphire, amethyst, blue and azure color gemstones.
History of Gilgit Baltistan
Early Gilgit Baltistan history can be traced from rock carvings  which are painted on different rocks in GB. The famous rock carvings are located in Chilas on the site of Diamer Bhasha dam. These rock arts tell us about the ancient history of Gilgit Baltistan. According to a survey there are twenty five thousand rock arts in Chilas. These paintings include animal painting, signs, scripts ,structures and buildings. According to Professor Ahmed Hassan Dani these rocks date back to 1000 BC. He writes that the names of kings and their history are written in the form of paintings on these rocks.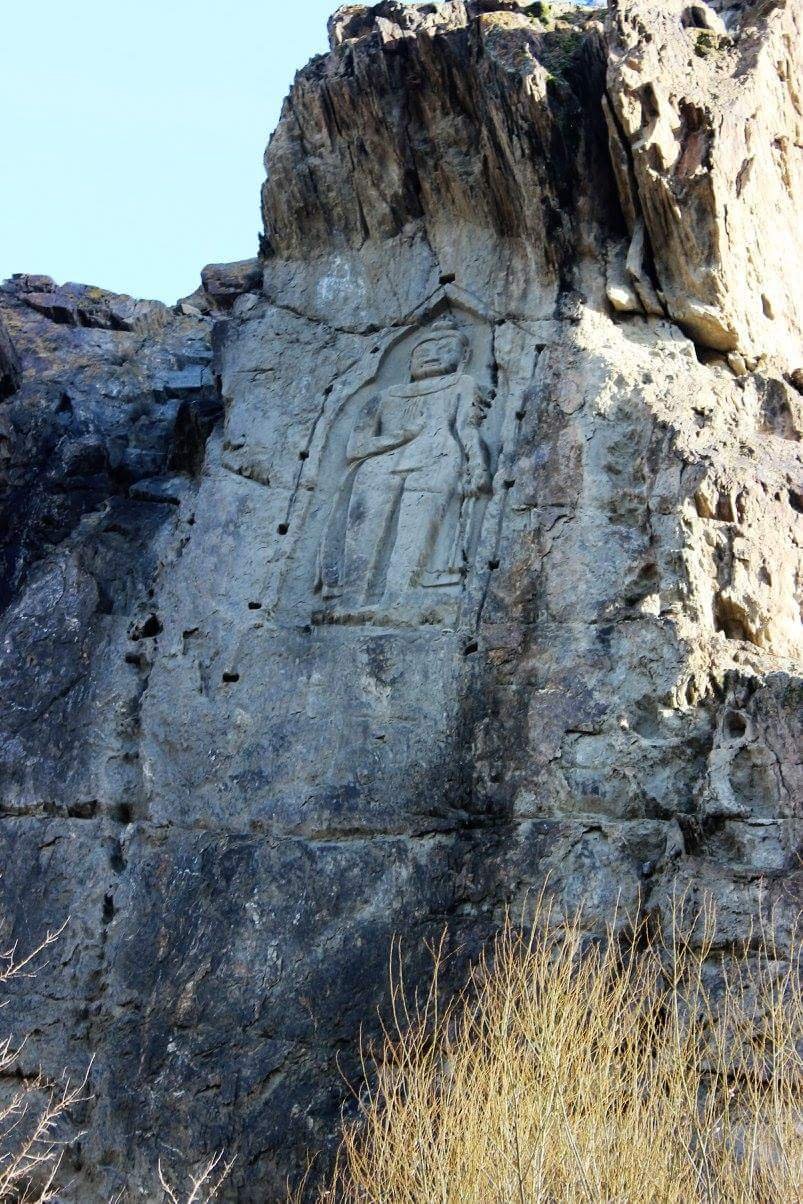 The ancient history of this region is mentioned in Faxian's book. Faxian was a Chinese monk. He traveled from China to present day Pakistan via silk route Gilgit Baltistan in search of Buddhist texts. He writes that " Pololo is a country which is stretched from east in Tibet to west in Ghandhara (Swat ).The king of Pololo lives in Hosalo (Khaplu)". From his book many historians suggest that Khaplu was the capital of Pololo country. Gilgit and Hunza was called Little Pololo while Baltistan and Ladakh was called greater Pololo. Later Arab historians has also written this area as Bolore because Arabs can't spell "p".  Therefore some historians and nationalists use Boloristan and Balawaristan for Gilgit Blatistan.
In 6th to 7th century Buddhism was practiced here. The carved images of Buddha in Manthal village Skardu, Lamsa Shigar , Khaplu and Karga Gilgit are some of the monuments of Buddhism. In Manthal village Skardu Buddhist prayers are written in Tibetan scripts on a rock with carved image of Buddha. During this period Tibetans of Lhasa ruled on GB. Although Baltis are ethnically Tibetan but they were not part of central Tibetan empire before that.
Medieval History
The medieval history of Gilgit Baltistan is written in different historical books like Tarikh e Hindustan , Tarikh e Farishta, Tuhfat ul Ahbaba, Tarikh e Jammu , Raaj Trangni etc. Islam was introduced here by different Sufi missionaries from central Asia, Kashmir and Iran. The famous Sufi preacher Syed Ali Hamadani a.k.a Ameer e Kabir Shah e Hamadan inclined people towards Sufi Islam. He came from Hamadan Iran to Baltistan and Kashmir via central Asia. He introduced Sufi Islam in Baltistan and Kashmir. Later his disciples Syed Muhammad Noorbakhsh, Mir Shamsuddin Araki, Syed Mehmood and Mir Arif followed him and visited Baltistan. In 15th century a book was written by Muhammad Ali Kashmiri disciple of Mir Shamsuddin Araqi  a Noorbakhshi Sufi.
Mir Shamsuddin Araki traveled from Srinegar to Skardu to propagate Noorbakhshi Sufi order of Islam. One of his disciple wrote a book " Tuhfat ul Ahbaba". This is the most authentic history on Baltistan and Kashmir. The writer has mentioned the names of rulers of Skardu, Shigar and Khaplu. Maqpon Bukha was the ruler of Skardu and  Yabgo Behram was the ruler of Khaplu at the time of compilation of this book. Here is English translation of Tohfatuíl-Ahbab. Maqpon Bukha as mentioned in this book constructed Kharphocho fort in Skardu.
Read 5 Surprising facts about Gilgit Baltistan that may amaze you
GB was ruled by many local rulers. Among them Maqpuns of Skardu are famous. In 16th century AD Maqpoun ruler Ali Sher Khan Anchan unified Gilgit Baltistan, Ladakh ,Western Tibet and Chitral. Ali Sher Khan Anchan had friendly relation with Mughal empire. He brought Mughal music and arts in Baltistan. He married with a Mughal princess namely Gul Khatoon. A palace namely "Mondoq Khar" was constructed for Mughal princess.
Languages and Culture of Gilgit Baltistan
Gilgit Baltistan is a multi ethnic and multi lingual area. More than six different languages are spoken in GB. Shina language is primarily spoken in Diamer, Astore, Gilgit ,Ghizer and Nagar. There are small amount of Shina speakers in Skardu , Kharmang and Hunza too. Shina is a Dardic language which is Indo Arian language.
Balti language is spoken in Skardu, Shigar , Kharmang and Ghanche in Baltistan division. Balti is a branch of Tibetan language. Its sister language is Ladakhi. Balti is one of the classic Tibetan language. Tibetan language is spoken in Tibet, Nepal. Bhutan, Sikkim India, western provinces of China and Ladakh.
Brushaski language is spoken in Hunza Yasin and Nagar valley. Brushaski is an isolated language. It has no connection with any language in the world. In Hunza valley a group of people speak a language namely Domaki. While Wakhi is spoken in upper parts of Hunza valley. It is an Indo Aryan language. Khwar is a sister language of Shina . People of Chitral and upper parts of Ghizer speak this language.
Political Status of Gilgit Baltistan
Gilgit Baltistan is now an administrative unit of Pakistan with Gilgit city as its capital. GB is neither a province of Pakistan nor a state. It has semi provincial system of government with a local assembly namely Gilgit Baltistan Legislative Assembly GBLA. GBLA has limited powers of legislation. Beside GBLA there is a council in Islamabad namely GB Council. The head of GB council is prime minister of Pakistan. Gilgit Baltistan Government has limited power.
Gilgit Baltistan Tourism
GB is the center of tourism in Pakistan. Read more here Top Places to Visit in Winter in Gilgit Baltistan