Karachi According to a case registered on January 04, 2019 in the District Maleer, a girl named Khush Bakht , who was nurse in a private hospital, was deported from home but did not return home. SSP Malir and police teams took the incident seriously. After making the arrangement, thy starated search operation for the missing girl.
Malir Police teams resolved the matter by efforts and investigations of all the aspects and resulting in the successful find out of the girl.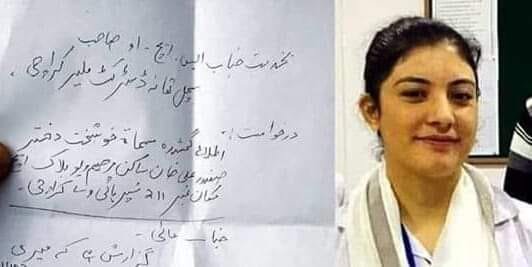 According to the details, the girl named Khush Bakht , who was leaving the house, told her daughter-in-law that she is going to hospital. But she went to Multan with a boy and went to Muzaffargarh after the court marriage. The girl told the police that I am happy and satisfied with my life. Nobody have kidnapped me and I have married with my own will, there is no pressure on me or any kind of pressure.
IG Sindh Dr Syed Kaleem Imam appreciated the performance of SSP Malir and his team while solving the girl's missing case.