ISLAMABAD Central development working party CDWP meeting held in Islamabad on Friday 9 June 2017. In which many projects of Gilgit Baltistan has been approved. CDWP approved the establishment of the SCO Technical Training Institute in Gilgit Baltistan at a cost of Rs 10 crore. The SCO Technical Training Institute for Gilgit Baltistan will provide quality training and will create new jobs. Thousands of youth will be trained with new innovative technologies under this project.
Federal Minister Professor Ahsan Iqbal said that SCO training center should be constructed according to local traditional architecture.   He said that, the fiber-optics project will be completed in December of this year. He said that after the completion of fiber optics the region will enter into a new era.
Also Read GB Govt to Organize Cold Desert Jeep Rally in Skardu in Collaboration with PakWheels.com
But it is not clear either Skardu the largest city of Gilgit Baltistan will be connected to fiber optics or not. Skardu city is located at a distance of 167 Km in east from fiber optics route. The fiber optics will be connected from Chinese city of Kashghar to capital city of Pakistan Islamabad. It will pass through these cities and towns :
Khunjarab
Karimabad Hunza
Gilgit
Jaglote
Chilas
Babusar Pass
Naran
Balakot
Mansehra
Islamabad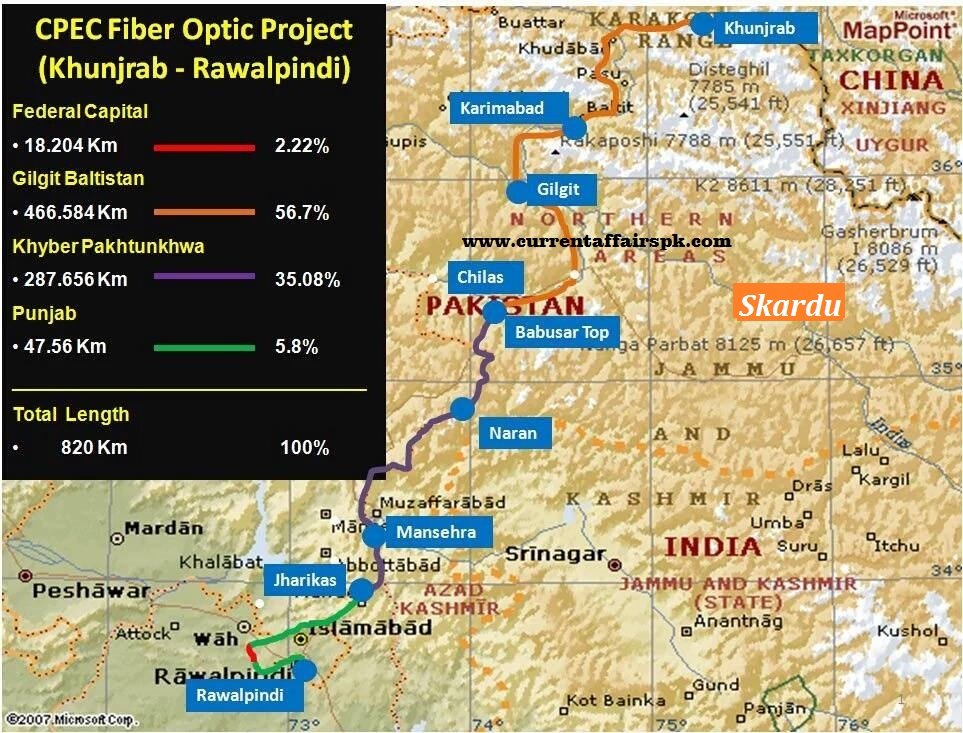 Federal minister Ahsan Iqbal said that a software park will be established in Gilgit Baltistan soon. He said that, with the establishment of software park people of this area will be able to benefit from the new era of information technology.
CDWP also approved the improvement and widening of Jaglote- Skardu road. Ahsan Iqbal said that immediate steps must be taken to start work on Jaglote-Skardu Road project. He also said that Jaglote Skardu road project design should be free from defects, and project cost must be verified from third party.
فائبر آپٹک منصوبے کی تکمیل کیساتھ ساتھ گلگت بلتستان میں سافٹ وئیر پارک کے قیام پر کام شروع کیا جائے، پروفیسر احسن اقبال کی ہدایت pic.twitter.com/x9fF9TDpL5

— Planning Commission (@PlanComPakistan) June 9, 2017