Are you looking for top tourist attractions in Skardu? Here are the top 10 most beautiful and famous places to visit in Skardu valley.
Deosai National Park
Upper Kachura Lake
Satpara Lake
Basho Valley
Katpana Lake and Cold Desert
Lower Kachura Lake Shangrila
Manthal Budha Rock
Shigar Fort
Kharphocho Fort
Nansoq Organic Village
Best Things to do in Skardu
Sightseeing
Boat riding
Hiking
Fishing
Climbing
Cold Desert Safari
Shopping
Best time to visit Skardu
Skardu is located in the Baltistan division of Gilgit Baltistan. It has four seasons: summer, autumn, winter, and spring. You can visit Skardu in any season. In Spring you can enjoy the stunning views of Apricot and Cherry blossom. Similarly, in autumn you can see the colorful fall season.
From Deserts to snow capped peaks and stunning meadows to lush green valleys Skardu is really a wonderful place to visit. Here are the famous places to see in Skardu.
Deosai National Park
Deosai is one of the most famous places to visit in Skardu. The Deosai National Park was established to secure the lives of several animal and bird species such as Snow Leopard, Red Fox, Himalayan Brown Bear, Wolf, Golden eagle, Sparrow Hawk, and snow Cock.
Moreover, this Park is famous for its lush green meadows, flora and fauna, snow-capped mountains, streams, and wild thick flowers. The National Park is only visited in summer, welcomed by a breath-taking view of flowers and butterflies. Some beautiful places to visit in Deosai are Sheosar Lake, Bara Pani, Ali Malik, and Burgi La. Deosai is one of the most famous places to visit in Skardu.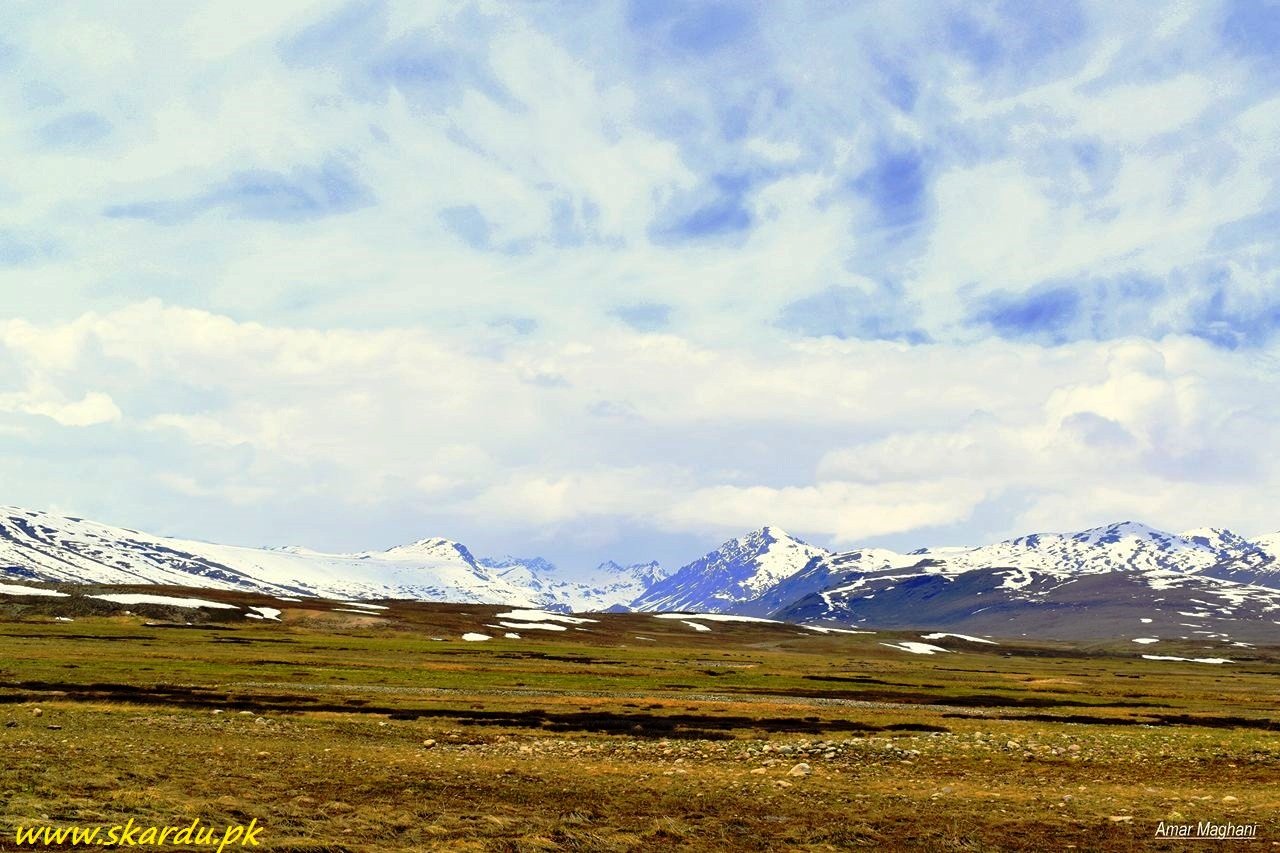 Read Also Deosai National Park The 2nd Highest Plateau in The World
Upper Kachura Lake
This is the most mesmerizing lake in Skardu valley, with a depth of almost 60 meters is located 20 Km from Skardu city. In the local Balti language, it is called Foroq Tso. Upper Kachura Lake is one of the best places to visit in Skardu.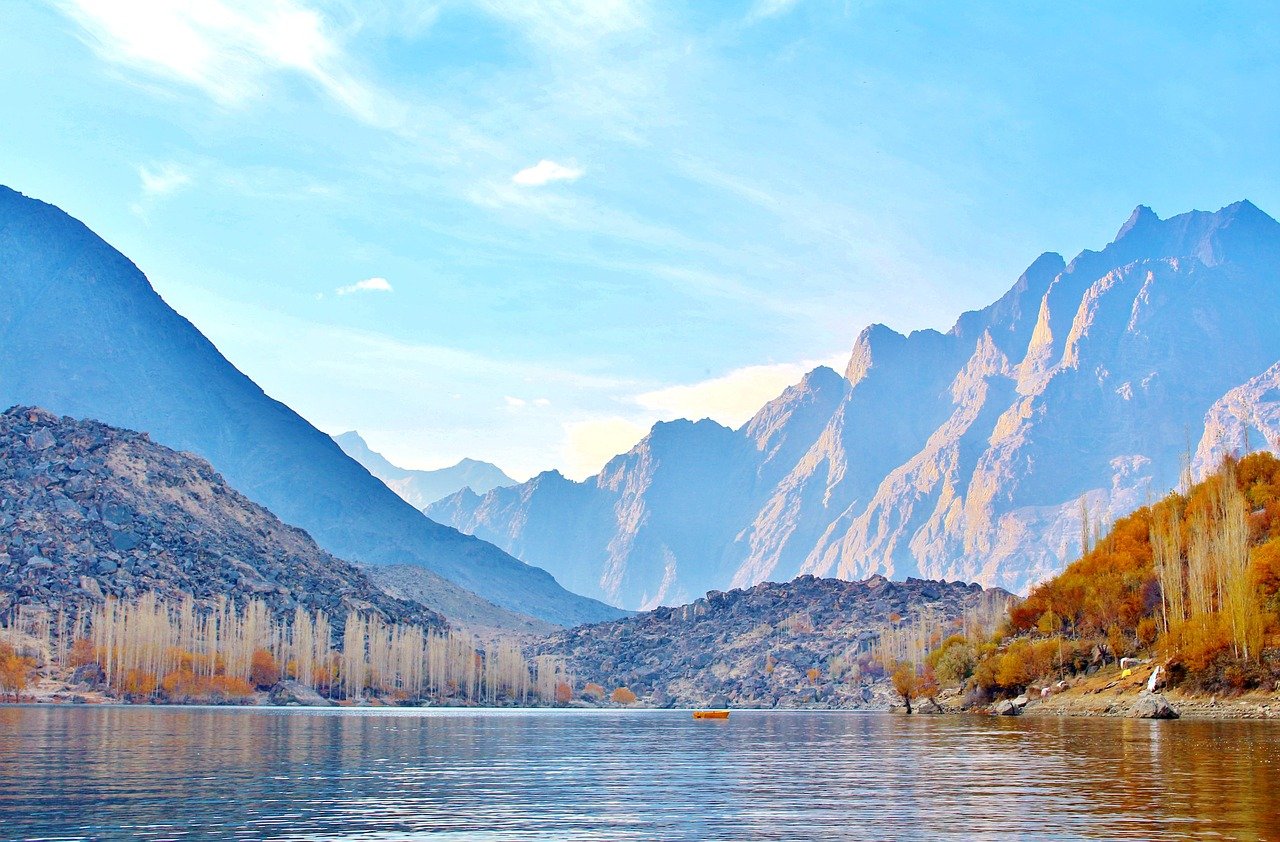 Satpara Lake
Bright Blue, bursting with rainbow, surrounded by the glacial mountains and carrying an enchanted lake in its middle, this lake is the ultimate fairy-tale resort in the beautiful valley of Skardu. Satpara Lake is also known for fishing and boating.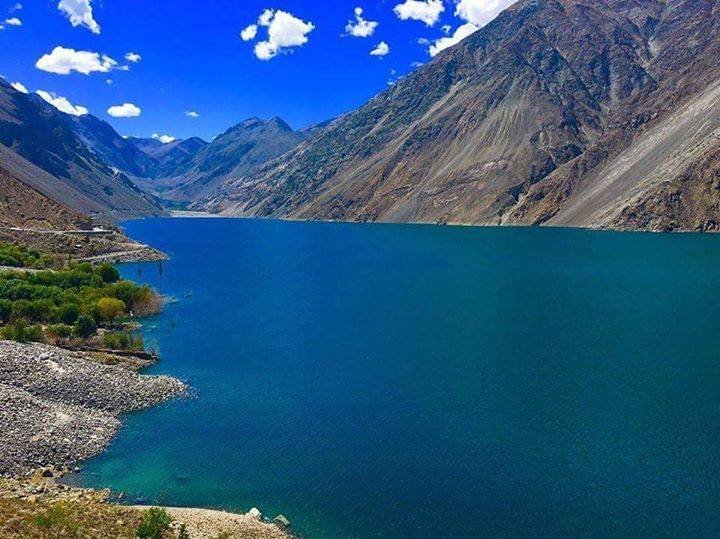 Basho Valley
Basho is a lush green beautiful valley located at a distance of 20 Km from Skardu airport. The valley is famous for its pine forests. In addition to that, there are lush green meadows and waterfalls. Basho can be accessed by 4*4 vehicles only. It is one of the best places to visit in Skardu.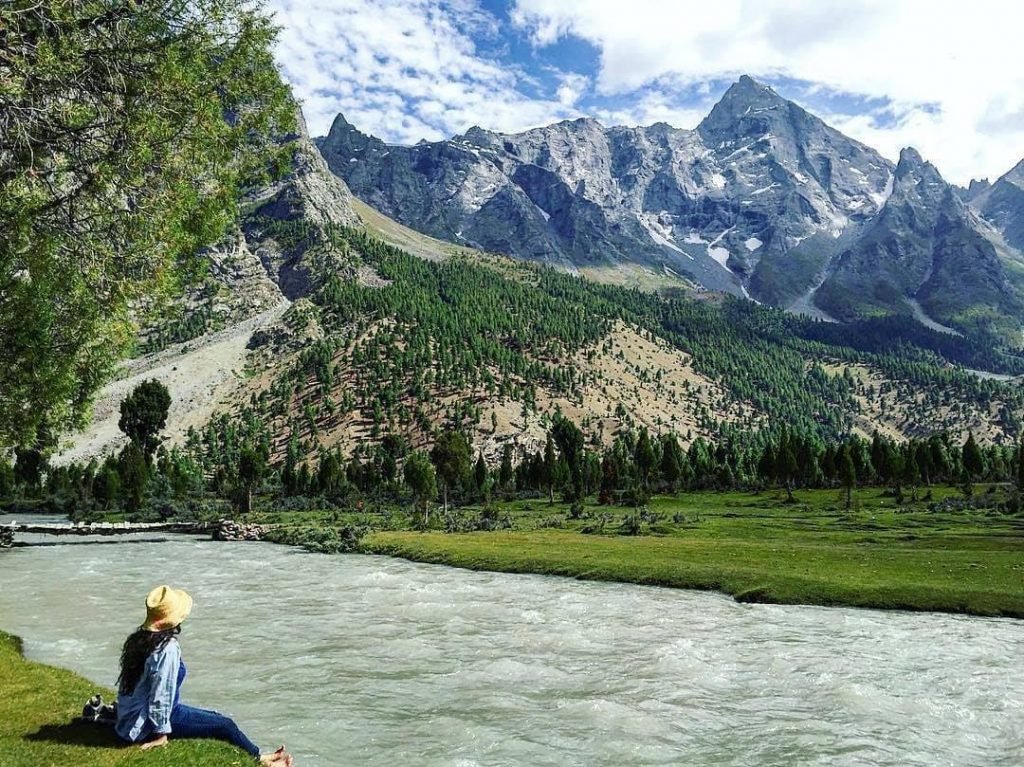 Also, Read Top Places to Visit in Skardu in winter
Katpana Lake and Cold Desert of Skardu
Katpana lake is one of the most popular tourist destinations in Skardu. In between Skardu Airport and Lake, there are sand dunes. These sand dunes are no less than a wonder in between the mighty mountains of Karakoram and the Himalayas. It is also on the list of famous places to visit in Skardu. Sand Dunes in Skardu are located near the Indus River covering the two main deserts; Katpana Desert and Shigar desert. These Sand dunes are also known as cold deserts holds a magnetic attraction in themselves.
Shangrila Resort
Heavenly Shangrila Resort is built on a beautiful lake and is located 35 minutes from Skardu and is surrounded by fascinating sceneries. This resort is best known for boat riding in Skardu. The resort is built on the bank of Lower Kachura Lake. It is also a famous picnic point in Skardu.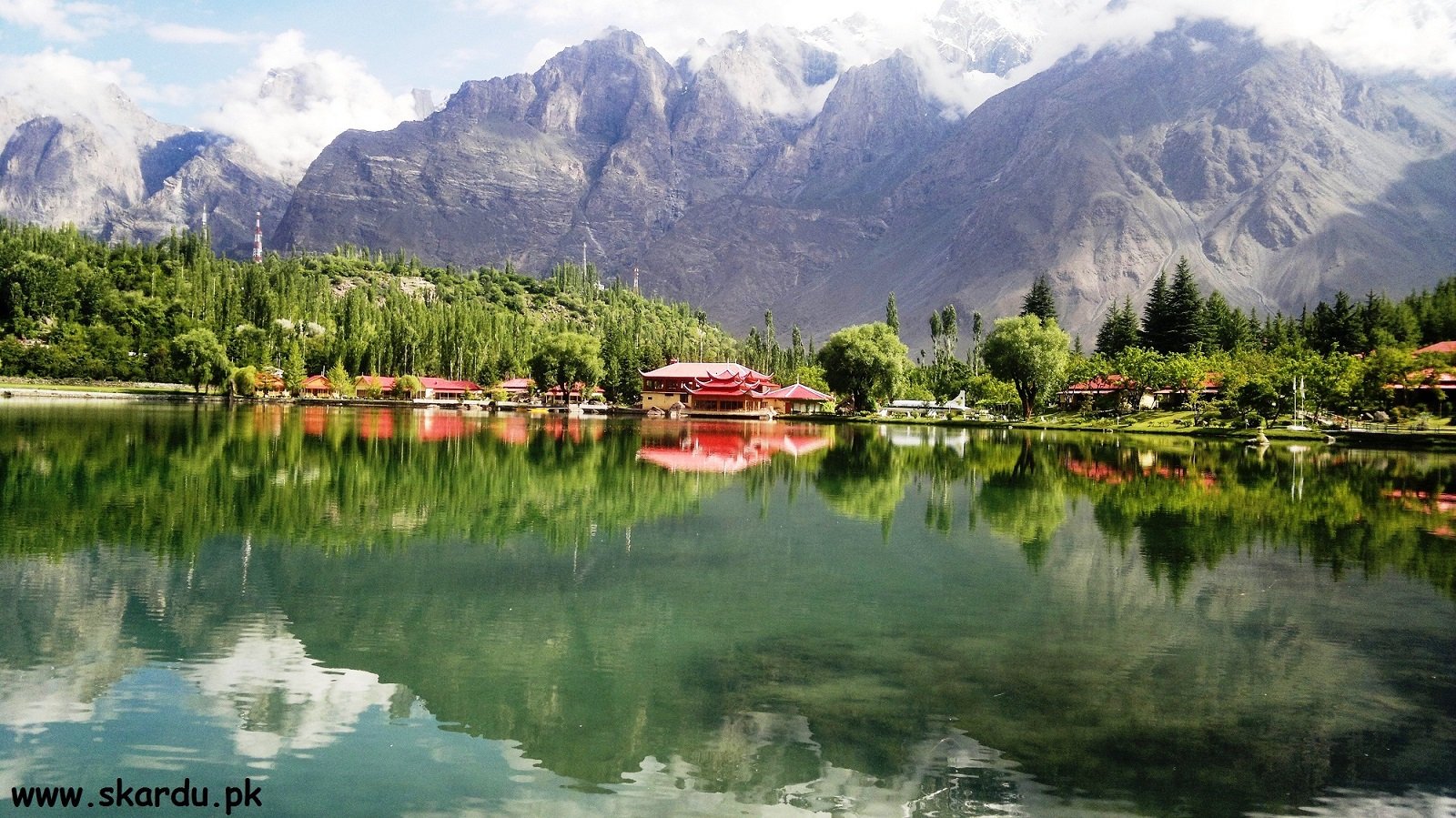 Also, Read Shangrila Resort Mythical Place from James Hilton Novel to a Lake Resort in Skardu
Manthal Buddha Rock Carvings
Manthal village is located on the right bank of Hargisa river in Skardu. The Buddhist rock is located in this village. This Buddhist rock was carved by Buddhists when Buddhism was practiced in Skardu. Buddhist monks of that time craved drawings of their visions, experiences, and images of Buddha with texts written in the Tibetan Language. These Buddhist rocks were the place of their worship till the mid of 14th Century A.D before the advent of Islam in Baltistan.
Check out 100 Most Beautiful Places To Visit in Gilgit Baltistan
Shigar Valley
Shigar valley is watered by the Shigar River and is the gateway to the mighty Karakoram Mountains. Shigar is also one of the most famous places in Skardu. Shigar Valley is 23km away from Skardu. Moreover, it is a beautiful village that proliferates with crops and fruits of all sorts such as apricots, walnuts, pears, peaches, and grapes.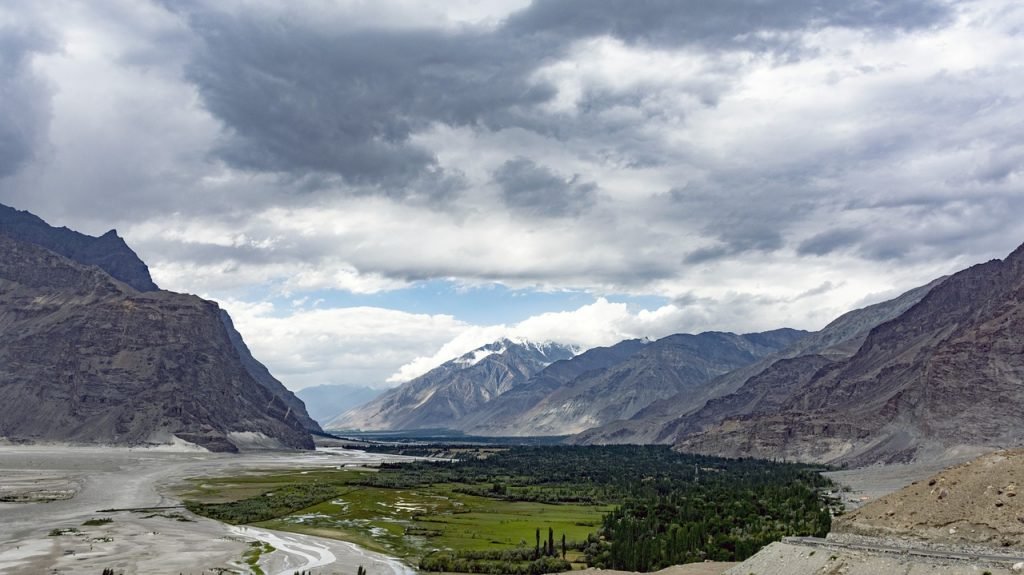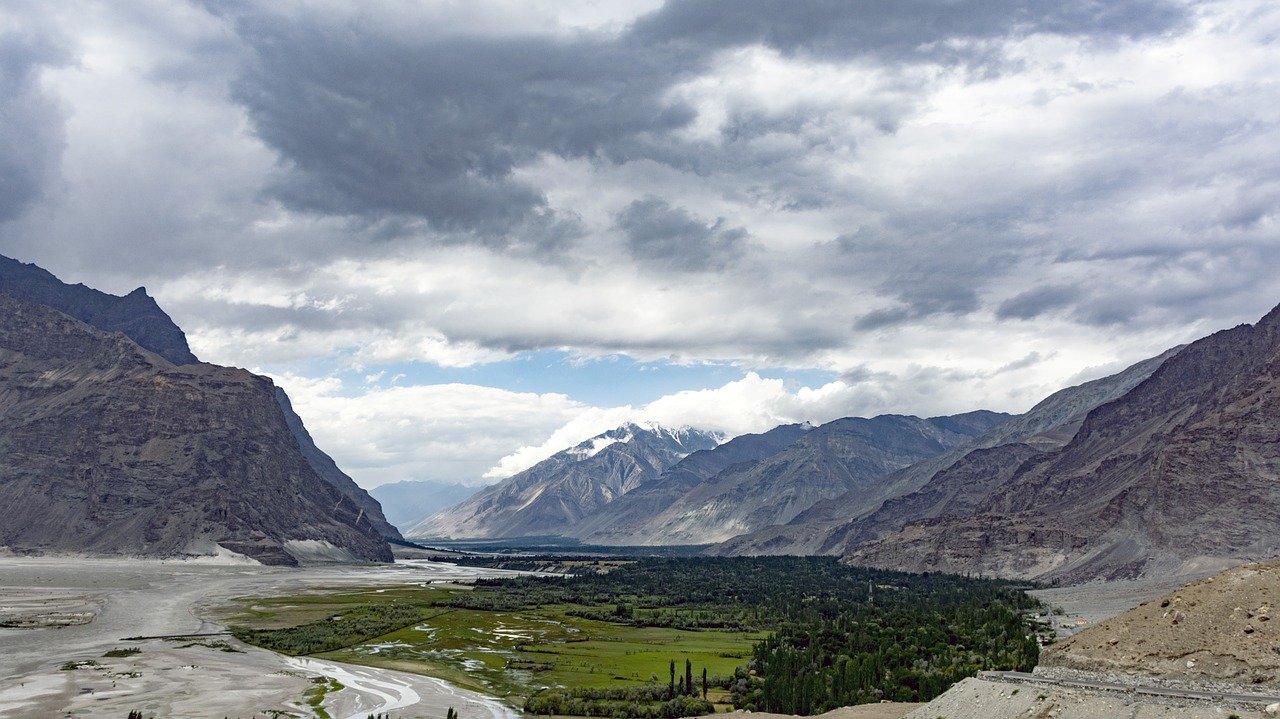 Furthermore, Shigar Fort in Shigar Valley once was the residence of a local Ruler and recently modernized by Agha Khan. In addition to that, there is a Wooden Mosque built by Kashmiri Carpenters in the middle of Shigar Valley.
Kharpocho Fort
This ancient and famous fort gives you a hilltop view of the whole town. Under the feet of Kharpocho fort, crawls the powerful Indus River. In addition to that, there is a historical mosque that dates back to the Mqapun rulers of Skardu.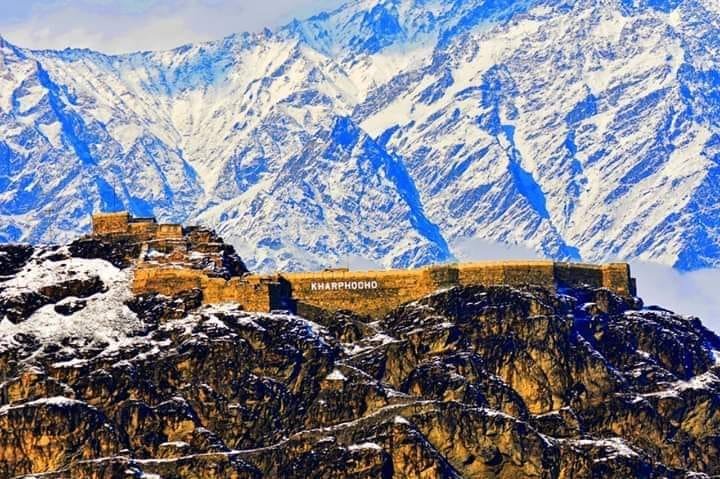 Check this Top 10 Most Beautiful Places To Visit in Pakistan
Nansoq Organic Village
Nansoq is the first organic village in Pakistan. It is located behind the well-known Kharpocho fort, this village has been visited by Prince Charles and Prince of Wales and Duchess Of Cornwall.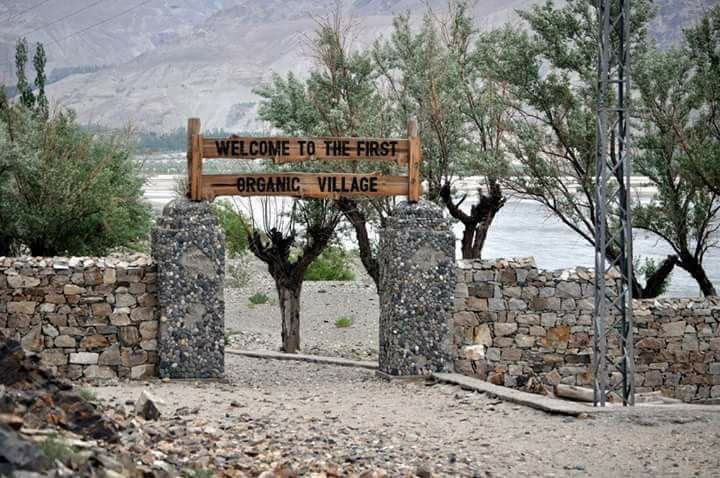 Other beautiful places to visit in Baltistan:
Manthoka Waterfall
Shigar Fort
Khaplu Fort
Khamush Waterfall
Hussain Abad Skardu Waterfall
Also, Read Khaplu Valley Most Romantic Honeymoon Destination in Gilgit Baltistan
Things to buy in Skardu
Baltistan, which was called little Tibet in past. So you can buy traditional Balti/Tibetan handicrafts. Moreover, you can buy precious stone rings as Baltistan produces precious and semi-precious stones.
Hotels in Skardu
There are many hotels in Skardu ranging from Delux to VIP Rooms. Some of the famous hotels in Skardu are:
Mountain Lodge Hotel
Mashabrum Hotel
Serena Shigar Fort
PTDC K2 Motel
Check Also Traditional Foods of Baltistan Skardu Shigar Khaplu