Nepali Sherpa Mingma reported that they had put on their crampons for the first time and made their camp 1, the day before they fixed the line to camp 2. On the following day, they came back to base camp for some days to rest. Mingma was on K2 last year. He is an experienced climber. He is part of the 2020's biggest Seven Summits K2 winter expedition team which consists of 55 climbers from around the world. Other climbers reached Skardu a few days ago. They will start their trekking on Christmas Eve and join Mingma at K2 basecamp.
Dawa Sherpa one of the member of SST K2 winter expedition team said that, "Finally the whole international SST winter K2 team 2020/21 reached Skardu. Officially our expedition started on the 21 December and is estimated to end around 3rd week of February. On the Astronomical calendar winter starts on 21 December, however the meteorological calendar says winter starts on 1 December. To avoid controversy we decide to start what is believed to be winter on both calendars"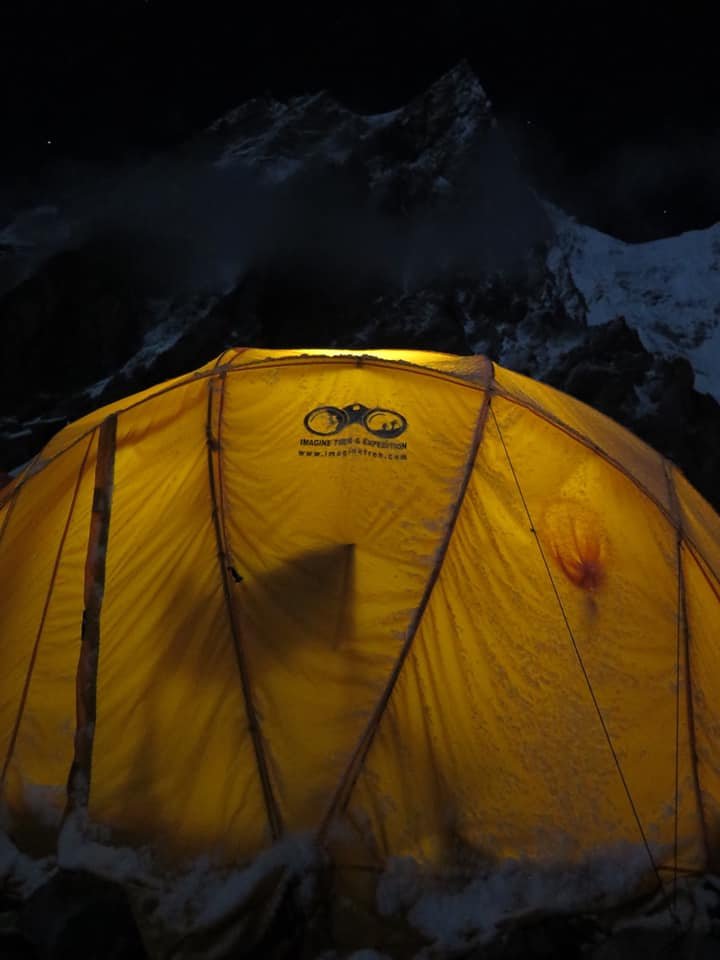 Another expedition team consisting of John Snorri and two other climbers have started their expedition a few days ago.
Stay connect with us to get latest news on K2 winter expedition 2020-21.
(Visited 2 times, 1 visits today)