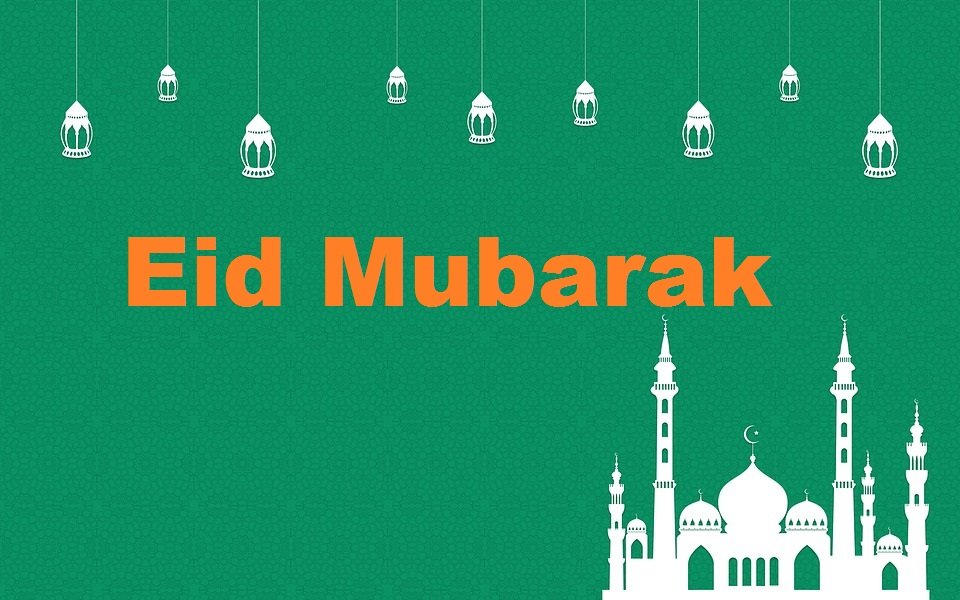 On this Eid, we have collected greetings, eid Mubarak text, eid Mubarak wishes, and hadees collections. Eid is the festival of Sacrifice. Eid ul Adha is the second of two Islamic holidays after Eid ul Fitr. It is celebrated worldwide by every Muslim.
Eid ul Adha Greetings Messages
Historically this Eid honors the willingness of Ibrahim (Abraham) to sacrifice his son as an act of obedience to Allah's command. But Allah Almighty provided a male goat to sacrifice instead of Ismaeel A.S.
In commemoration of this, an animal is sacrificed and divided into three parts: one-third of the share is given to the poor and needy; another third is given to relatives, friends, and neighbors; and the remaining third is retained by the family. Eid al-Adha falls on the 10th day of Dhu al-Hijjah each year in the Islamic Hijri calendar. Here are Eid ul Azha greetings messages, and quotes.
Eid ul Adha Greetings in English
May Allah fill your life with happiness on this Eid, your heart with love, your soul with spiritual, your mind with wisdom, wishing you a very Happy Eid.
Eid ul Adha SMS
Sending you warm wishes on this Eid ul Adha and wish that it brings you joys and happiness. Remember me in your prayers.
Eid ul Adha Quotes Quran
Abraham and Ishmael built the House and dedicated it, saying . . . "Lord, make us submissive to You; make of our descendants a nation that will submit to You.

Al Quran 2:127-129
Find more Eid ul Adha wishes images and Eid al Adha corporate greetings.
Also, Read What is Nowruz its Origin and Countries where it is celebrated
Eid al Adha Greeting Messages
The only true faith in Allah's sight is Islam.
Al Quran
The taking of one innocent life is like taking all of mankind… and the saving of one life is like saving all of mankind.
Quran, 5:33
Warm and loving Eid wishes to you and your family. May this festival shower you with love, prosperity, peace and goodness warmth and togetherness.
Eid Mubarak!
May the festival of sacrifice bring a lot of happiness in your life. Happy Eid ul Adha.
(Visited 208 times, 1 visits today)