Colorful Creatures Discovered in Antarctica Sea Ice
A robotic vehicle documented life in the Antarctica sea ice, these creatures survive at -1.5 C for most of the year under 1.5 meters of ice . Researchers sent the robot under the East Antarctica Ice Sheet to see, sea spiders,sea sponges, and sea cucumbers.
Footage caught by the Australian Antarctic Division showed sea spiders,sea sponges, and sea cucumbers. The Australian Antarctic Division revealed that they have caught range of beautiful and colorful sea creatures flourishing under the Antarctic sea ice, AFP reported on Wednesday.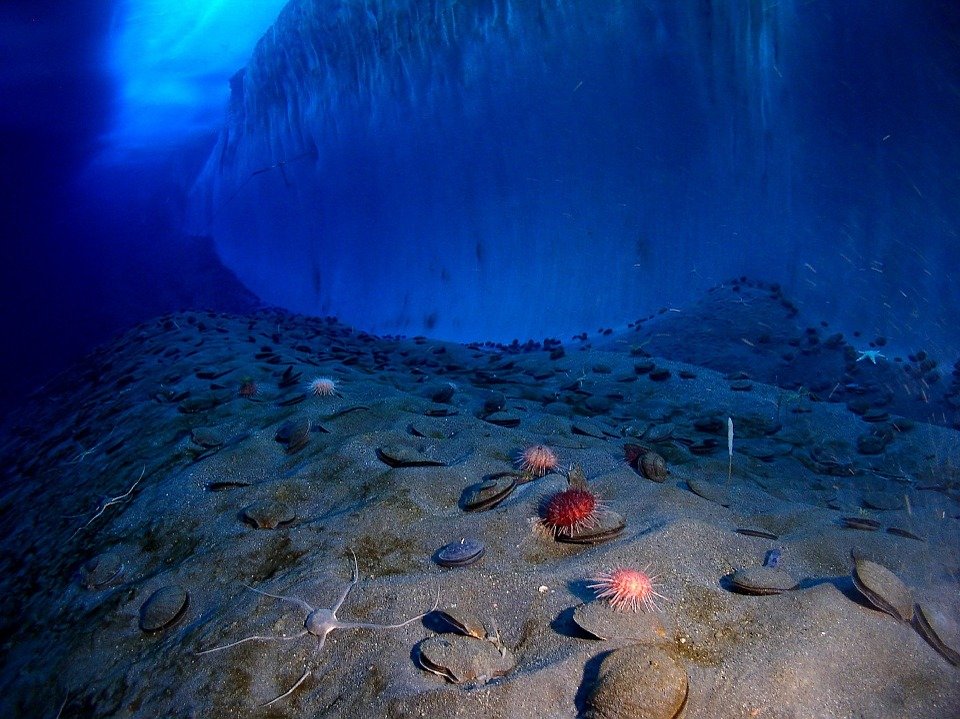 Footage of  dandelion-like worms, coconut-shaped sponges,  pink green growth and spidery starfish" among different species was caught on a camera joined to a Remotely Operated Vehicle dispatched through a small hole drilled in the ice.
"This footage uncovers a living space that is productive, bright colorful, dynamic and full of a wide range of biodiversity, including  sea cucumbers ,sponges, urchins, sea spiders and sea stars.
Often an ice sheet may move around and wipe out an unlucky group of species, however for the most part, the sea ice gives protection from the storms that rage above, making it a moderately stable environment in which biodiversity can thrive."
Researchers are in Antarctica to take in more about the effect of acidification on Southern ocean depths communities under increasing carbon dioxide emissions.  A quarter of the carbon dioxide emitted into the atmosphere was absorbed by the ocean research project leader Johnny Stark said. He said that CO2 is more soluble in cold water and polar waters are acidifying at higher speed than tropical or temperate regions.
Also Read  Italian alpinist died while attempting ski descent of Laila Peak