Mingma Gyalje Sherpa ( Mingma G ), Kili Pemba Sherpa, Dawa Tenjin Sherpa, and 7 other Nepali climbers have become the first mountaineers to scale K2 in winter. On January 16 at 05:00 PM Pakistan Standard Time, Mingma G and other climbers reached at top of K2 and set a record by climbing K2 for the first time in winter.
On January 15 at 3:30 AM Mingma G reached camp 4 on K2. All climbers at camp 4 jointly made a push under the leadership of Mingma Gyalje towards Bottleneck. Mingma G with a proven track record of climbing eight-thousanders with other climbers made it to the summit. They started the ascent last night from camp 4. Around 09:00 AM PST, they reached bottleneck which is the most dangerous place on K2. Mingma G reported on 11:00 AM that they crossed Bottleneck. At 1:15 PM Mingma G was 200 meters away from the summit.
At 02:35 PM it is reported from the basecamp that the Nepalese Team had planned to stop 10 meters below the summit of K2 to form a group of all 10 climbers and get the summit together. Finally, at 05:00 PM Pakistan Standard Time Sherpas reached at the summit of K2 and set a world record.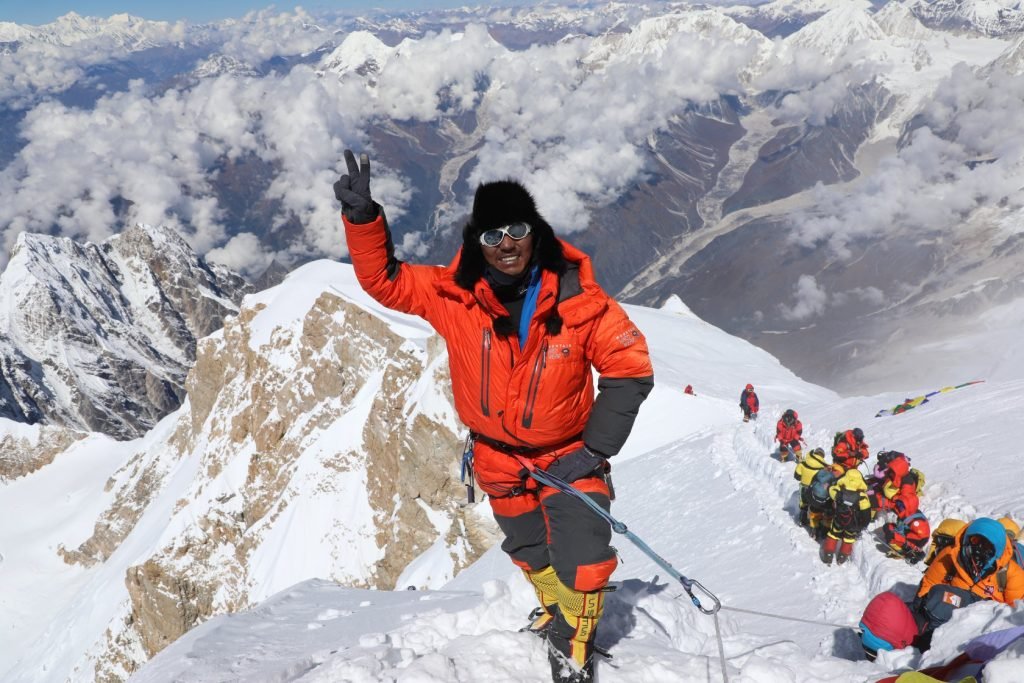 This year more than 60 climbers of 3 expedition teams from around the world attempted K2 in winter. K2 is the world's second-highest mountain. At 8611 meters, it was the only mountain that was never climbed in winter made it more difficult to climb than Mount Everest the highest peak on Earth. But this year the Sherpas wrote a new history by climbing it in winter.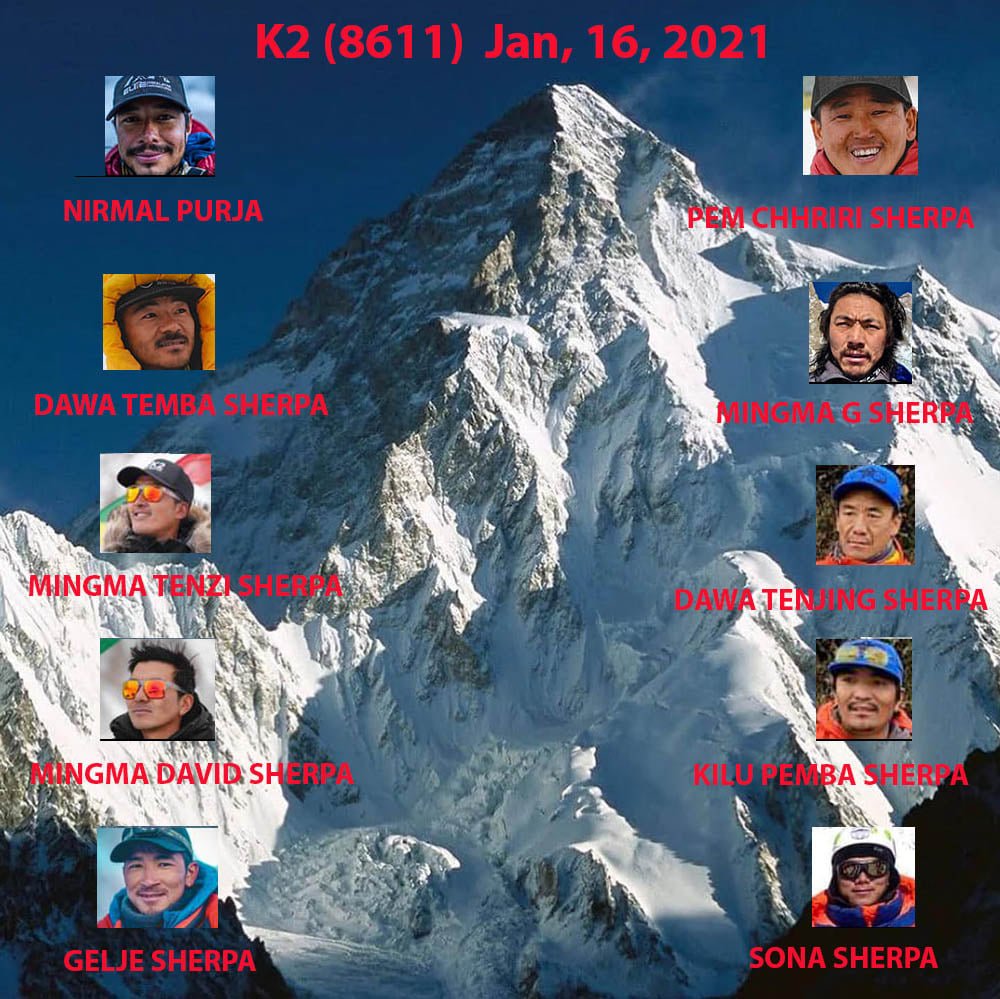 Also Read K2 The King of Karakoram