International Women's Day is celebrated on 8th March every year across the world. The first women's day was held on February 28, 1909, in New York . It was originally held by women garment workers to protest for their rights. In 1910, on the same day, women started to protest for equal rights including the right to vote in the United States. Later on, women's day is celebrated in different countries across the world. The United Nation started to observe women day in 1975.
Aurat March
In Pakistan International Women's day is usually celebrated across the country. In 2018 on this day some women started a march namely Aurat March in Lahore, Karachi, and Islamabad. Again in 2019, it was celebrated but this time some women's placards and posters got social media attention. Here you can check these posters: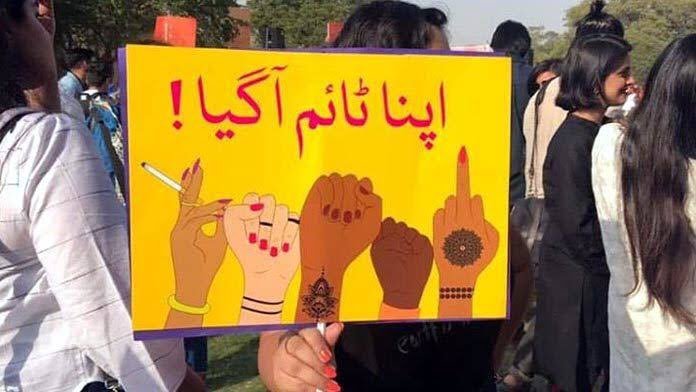 In this poster, it is trying to show that now women have got their rights to smoke, rights to use middle finger and so on. So these are their rights which they couldn't get?
Now check this one: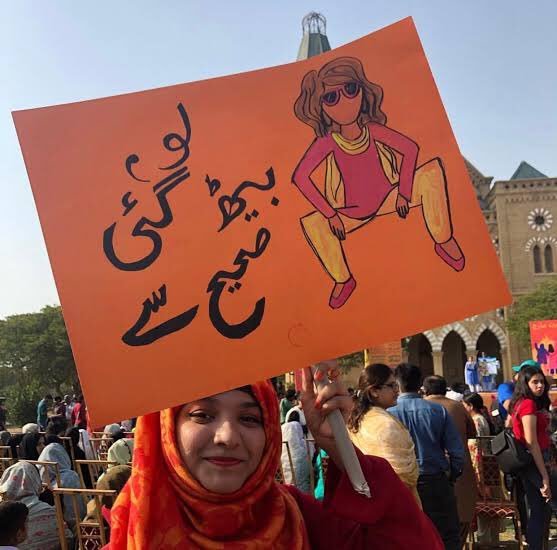 Need an explanation?
Similarly finding MOZA is another example of Domestic Abuse in Pakistan.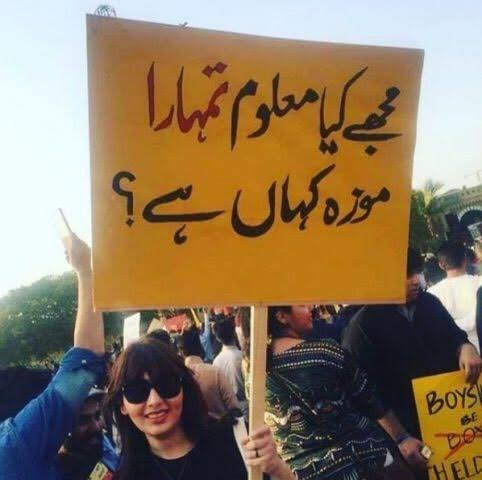 Ok now, this makes sense.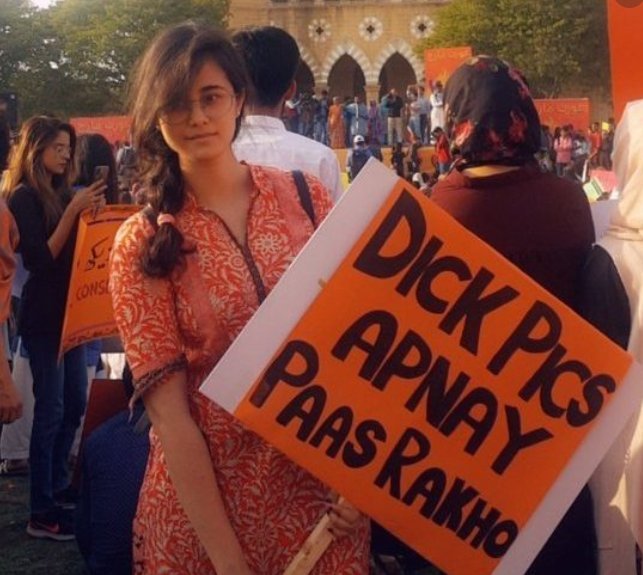 Why Aurat March is The Legitimate Right of Women in Pakistan?
Now you are wondering why Aurat March is the Legitimate Right of Women in Pakistan? Yes, it is because Pakistan is a country where women face many issues on a daily basis. In Pakistan women face these issues:
Domestic violence
Acid throwing
Forced Marriages
Harassment in educational institutions
Harassment at workplaces
Watta Satta
Rape
Marriage to the Quran
Honour Killing
Refuse to give land and property rights
So instead of raising the real issues and finding solutions, the so-called women, activists went to another direction like Mera Jism Meri Marzi, Khana Khud Garm Karo and so on. The slogan Mera Jism Meri Marzi is the Urdu version of My Body My Choice a slogan raised in the west for abortion rights. So the point is clear that these activists have hijacked women's day for their particular agenda. That's why it got controversial since 2019.
The Aurat March activists must keep in mind that Pakistan is not a secular country. This country is created in the name of religion on the basis of the two-nation theory. So the actual issues of women need to be discussed within the boundary of religion and its norms in Aurat March.
Also Read Myth About Hunza People They Can Have Children At the After The Age of 60
(Visited 1 times, 1 visits today)