Spring is here in Gilgit Baltistan and apricot blossom has started in most parts of GB. There is also cherry blossom in some parts of Hunza, Shigar, and Khaplu valley. But apricot blossom has appeared all over GB.
From Hunza to Ghizer and Shigar to Khaplu, spring blossom is favorite sightseeing for tourists.
Nevertheless pandemic has limited tourists to enjoy these stunning views of apricot blossom season in Gilgit Baltistan, but you can enjoy these breathtaking photos of apricot blossom here.
Here are 4 places to see apricot blossom in the Baltistan region.
Mashabrum Valley
Mashabrum is administratively a subdivision of the Ghanche district. It has 3 valleys namely Hushe, Saltoro and Kondus valley.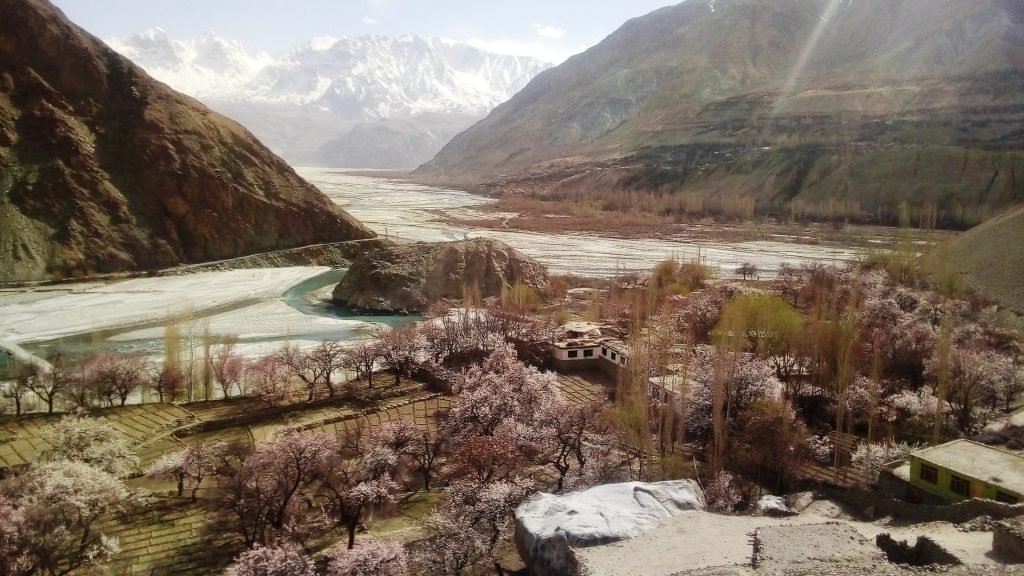 Machulu, Haldi, and Talis villages of Mashabrum are famous for apricot blossoms. Here are some photos from Mashabrum.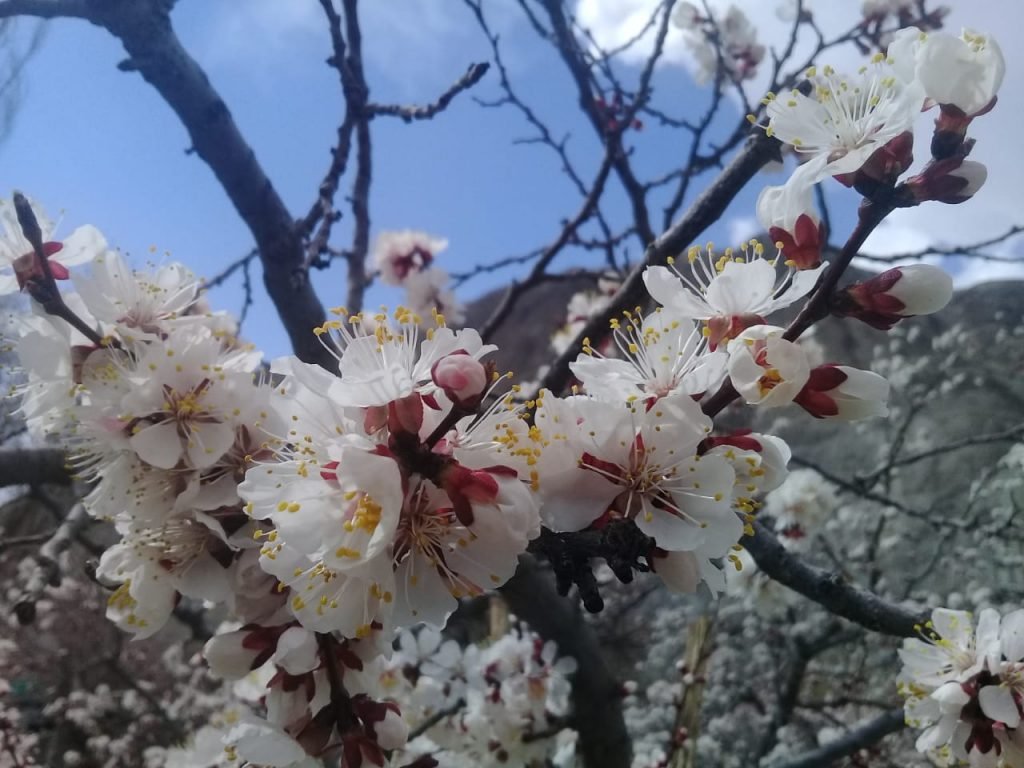 Khaplu Town
Khaplu town is also famous for apricot blossom. Here is a stunning view of apricot blossom in Khaplu town with Haldi cones in background.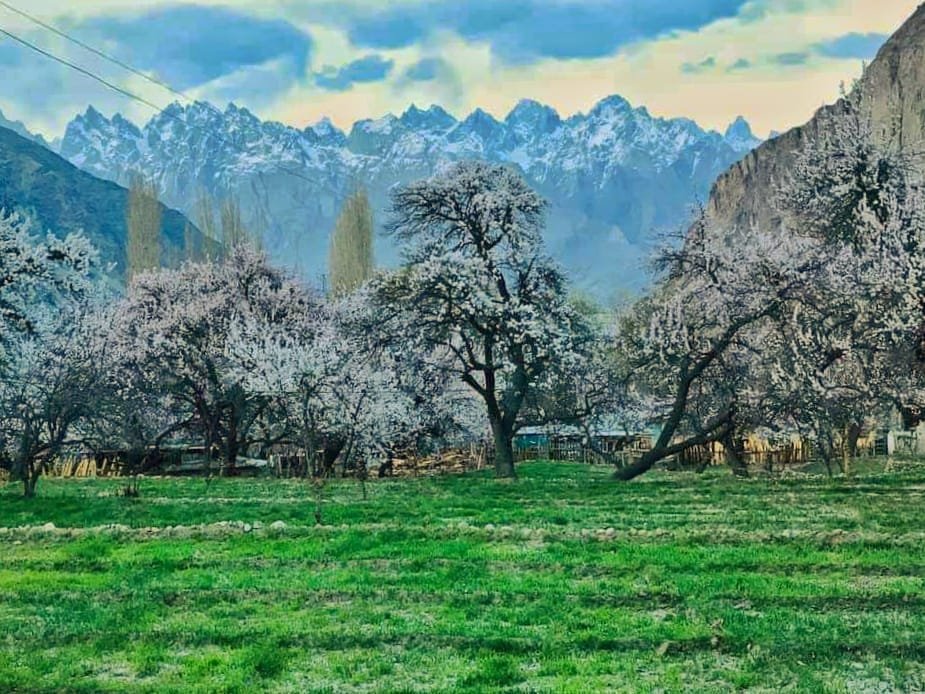 Shigar Valley
Shigar valley is famous for both cherry and apricot blossom.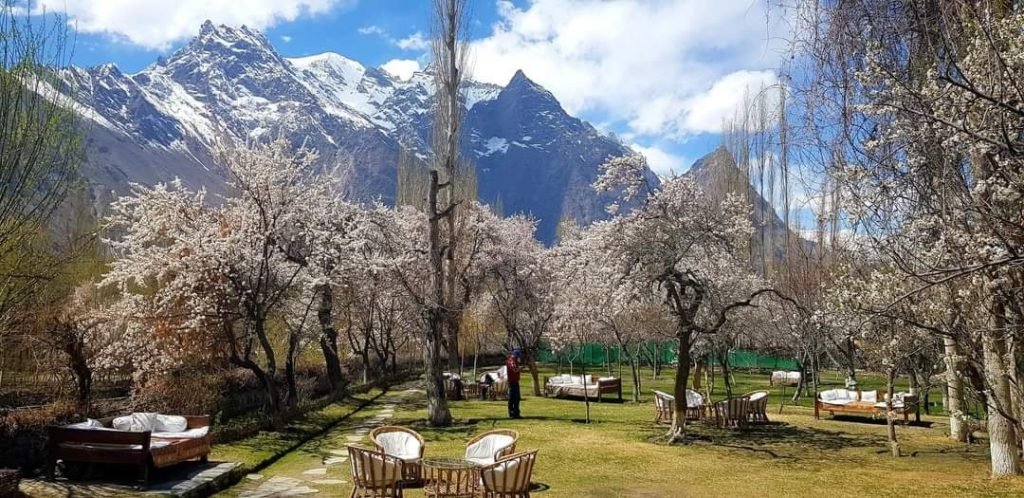 Kachura Lake
Kachura is also a beautiful village and famous for apricot blossom. Upper Kachura Lake and Shangrila resort are also located in this village.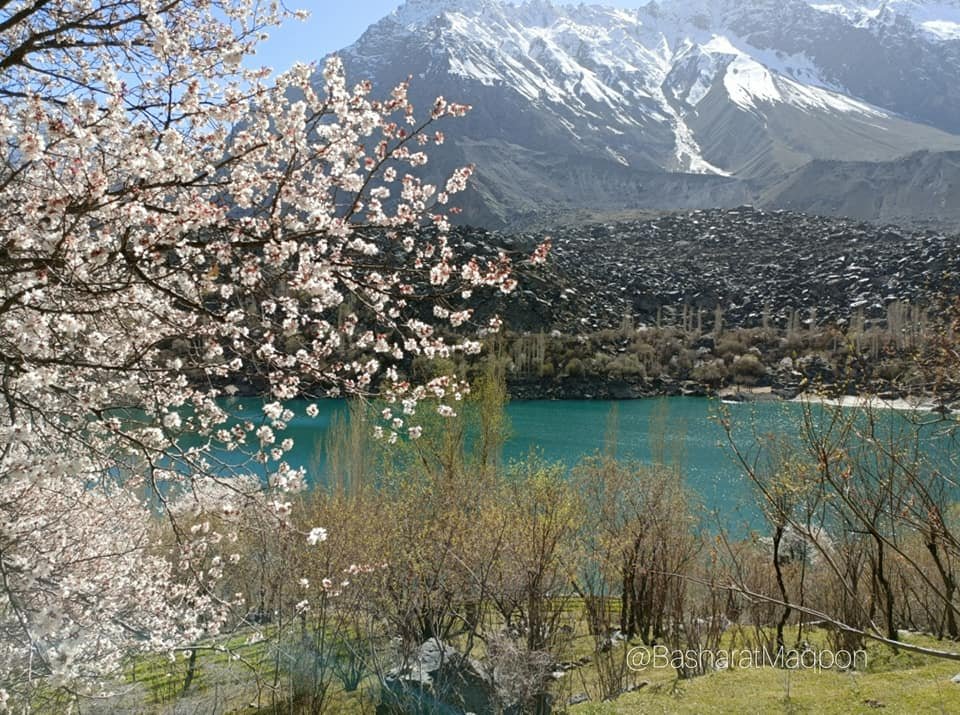 (Visited 15 times, 4 visits today)