By Yasub Baltistani
"Avoiding danger is no safer in the long run than outright exposure. Life is either a daring adventure or nothing."

"Said Helen Keller
A good fellow, humored in nature, a professional climber who used to sit at his father's shop to earn some penny back in his adolescent days. The only Pakistani who managed to scale eight out of fourteen 8000meter peaks in a very professional way. Extraordinarily talented and highly passionate individual Ali Sadpara was not known to many of us until 2016. In 2016, he aroused in the limelight of media after his heroic achievement of scaling Nanga Parbat, known as Killer Mountain, in winter for the first time. Alex Txikon of Spain and Simone Moro of Italy were accompanying him on this journey. These foreign climbers had repeatedly endorsed that without the due assistance of Sadpara, it was just wishful thinking to conquer the Killer Mountain at such a frigid temperature.
He was born in a small village Sadpara of Skardu, on 2 Feb. 1976 and later migrated to Sundus Skardu.He was the best soccer player of his time, endorsed by Minister for Tourism GB in his tweet recently as "I have an exceptional attachment to Ali Sadpara. Back then, he was my class fellow and an excellent friend of mine. He was a gifted soccer player, a vibrant personality, and a gentleman. I will do everything possible till the last minute to find him. InshAllah."
Commencing his career as a porter, he reached K-2 in 2004 along with the expedition team. He used to carry load supplies to Army check-post in Siachen back in the 1990s. He remained the front-line man to carry the heavy load to the highest battlefield in the conflict between two arch rivalries India and Pakistan. "After the Siachen, I was not afraid anymore. In climbing, there are two outcomes—life or death—, and you must find the courage to accept either possibility", said Ali Sadpara to his friend.
Sadpara was passionate and passionate enough for his passion. He listened to his heart calling and wanted to opt it there, which aides fulfill his mission. A mission of becoming the best climber of the world never let him pull down. Despite many offers to join the Police force and Army, he remained attached to his passion, which later concluded in such an unexpected way.
On several occasions, "I used to make my wife and relative understand about my passion, and I repeatedly said that I don't want to work, climbing I want to do."Once he did what his passion says, and then he never turned back. Since then, he scaled Gasherbrum 2(2006), Spantik Peak(2006), Nanga Parbat (2008), Muztagh Ata (China-2008), Nanga Parbat (2009), Gasherbrum(2010), Nanga Parbat in winter(2016), Broad Peak (2017), Pumori Peak in winter (Nepal-2017), K-2 (20180, Lhotse(Nepal-2019), Makalu(Nepal-2019), Manaslu(Nepal-2019) and eyed for the K-2 ascent in winter 2021.
Sadpara's life remained challenging due to financial constraints, as his miserable condition compelled him to work as a porter back at a younger age. One can imagine to the level from his statement about his appalling situation.
"All I want is a sewing machine for my wife and a winter ascent of K-2 for me".

Ali Sadpara
In 2016, he blatantly said that he never let his children follow his path. "To be fair, if you ask me, I will not allow my children to work in this field. My sons are studying. One of them is in college and has refused to climb. I want to be able to earn enough to provide for my family."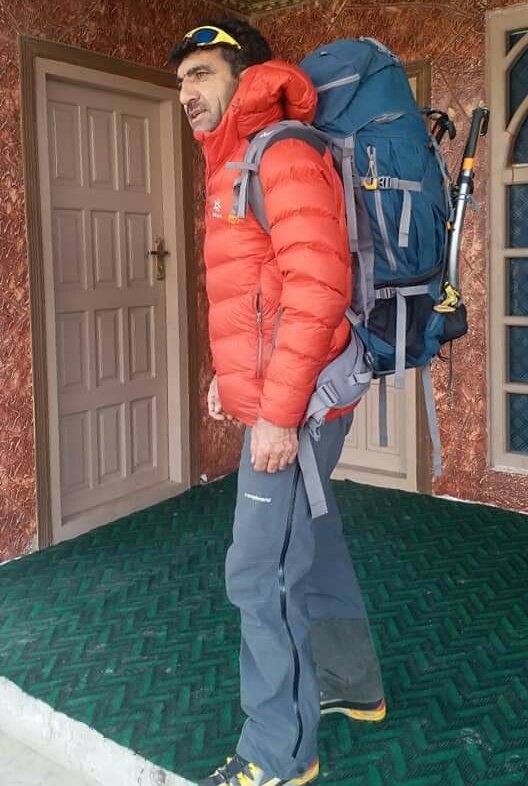 Money compelled him to become a porter, which he never wanted to become. His talent was hidden due to lack of sponsorship as he wanted to become a climber but not a porter. He remained tossing in the vortex of financial constraints. Ali Sadpara is a visionary personality as his following words bolster the narrative of being a farsighted and innovative man. Once he said, "When I am over 8000m, all that motivates me to go further is the thought of the kids in my village, and that one day my efforts might improve the tourism in the area, and it might bring opportunities for the kids to have a better education, it is my dream, and one day it will come true."
Ali Sadpara highlighted the grim situation about the lack of opportunities related to adventure tourism, particularly mountaineering. On several occasions, he said that due to a lack of government attention towards this field, prospects of flourishing talents are fading. He believed that mountaineering training schools must be inducted across Gilgit Baltistan to equip the youth who aspire to become world acclaimed climbers.
The struggling life of Ali Sadpara is eye-opening for all authorities concerned to formulate policies to flourish mountaineering in Gilgit Baltistan. His life has conveyed so many lessons for all and particularly inspired those who want to pursue mountaineering as their career. However, prayer goes out for his safe repatriation.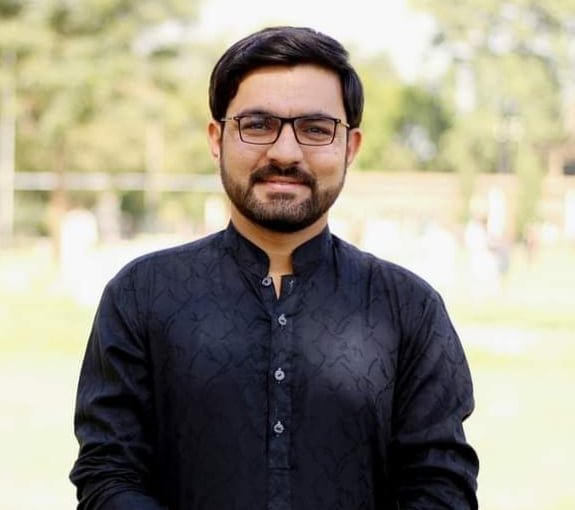 The writer is a Civil Engineer from Skardu.
Would you like to write and submit similar articles? Submit Your Article
(Visited 4 times, 1 visits today)