Stunning Waterfalls in Gilgit Baltistan
Gilgit Baltistan is located in between mighty mountains of Karakoram and Himalayas. Besides its spectacular mountains, glaciers and valleys.The stunning waterfalls in Gilgit Baltistan are beyond your imagination. These waterfalls are breathtaking and overwhelmed with the stunning sight view and splitting voice.
1. Manthoka Waterfall
Manthoka Waterfall is one of the stunning waterfall located in district Kharmang Baltistan. This Waterfall is perhaps the most visited waterfall in Gilgit Baltistan. Manthoka Watefall is located at a distance of 40 Km from Skardu city.
2. Khamosh Waterfall
Khamosh waterfall is also located in Kharmang district Baltistan. This is a natural waterfall and one of the most beautiful waterfall in Pakistan. This beautiful waterfall is located at a distance of 60 Km from Skardu city.
3. Basho Waterfall
Basho waterfall is located in Basho valley at a distance of 30 Km from Skardu city. Basho waterfall, falls into river Indus.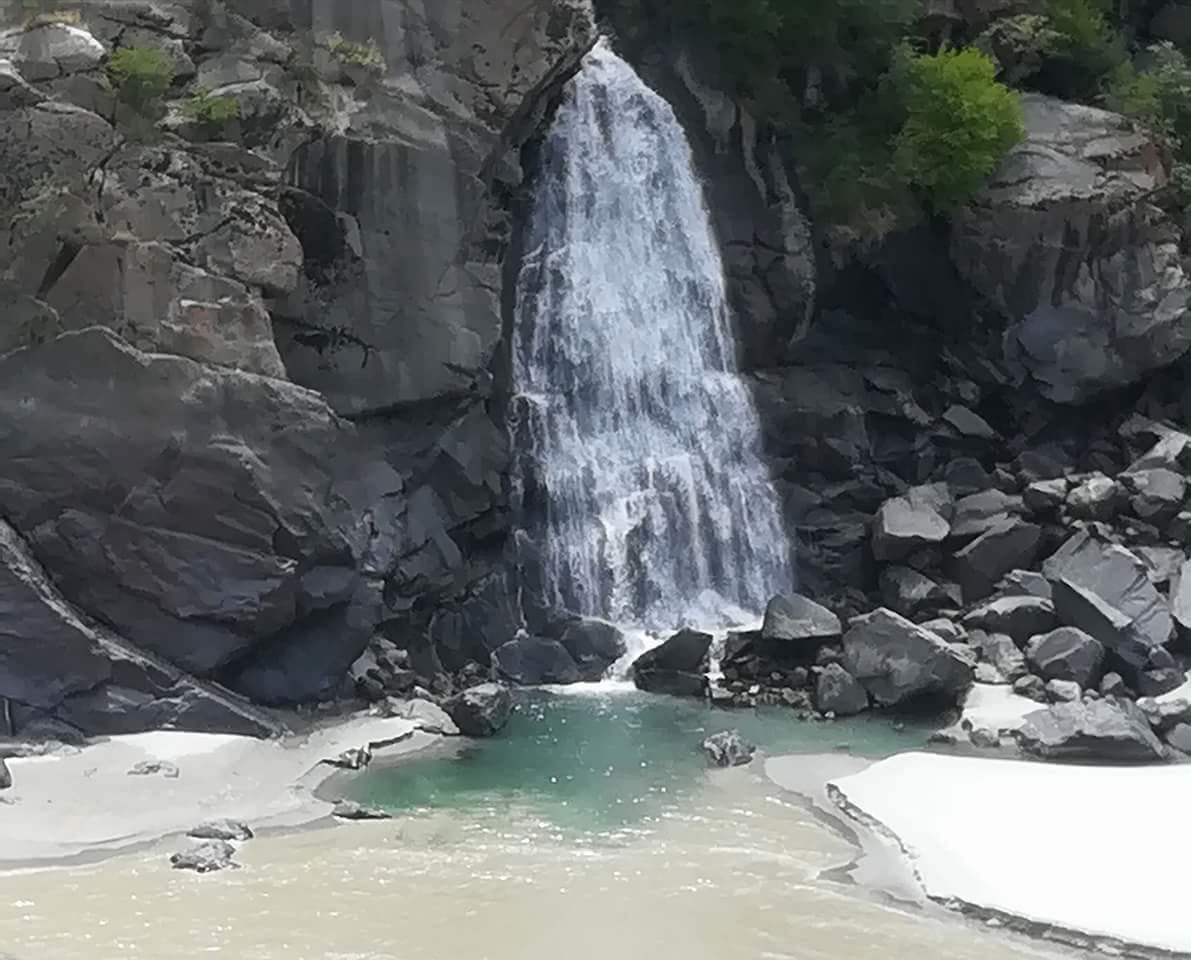 4. Farphu Waterfall
Farphu waterfall is located in Bagrote valley Gilgit. It is one of the tallest waterfall located in Gilgit Baltistan.
Read Also Shangri La Mythical Place from James Hilton Novel to Lake Resort in Skardu 
5. Barah Waterfall
This waterfall is located in Barah valley. Barah valley is located in Ghanche district.