Experiences for a First Time Seattle Visitor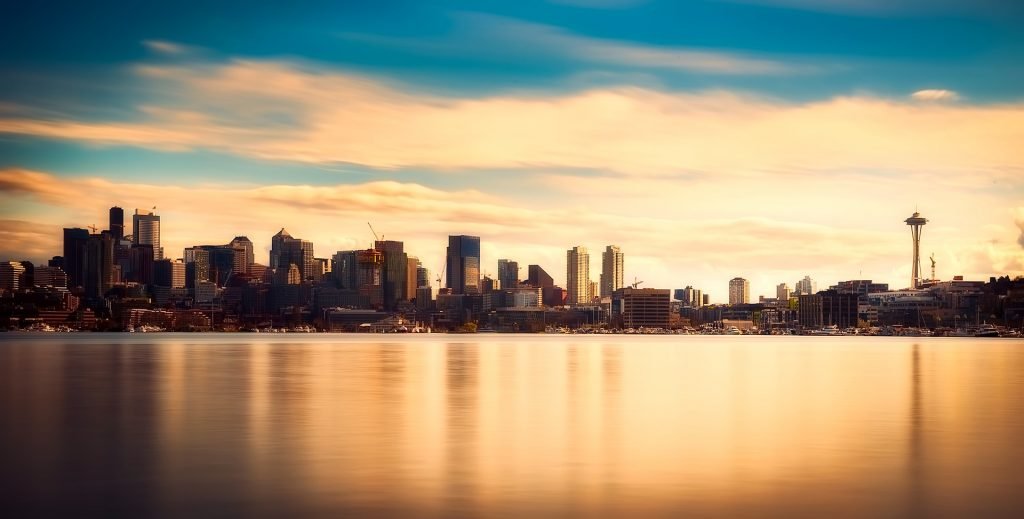 A trip to the Pacific Northwest promises to be an all-inclusive adventure quite unlike any other. Heading to this area of the United States is a good way to ensure that a getaway includes everything from encounters with incredible natural beauty as well as opportunities to indulge in history, culture, modern marvels and urban landscapes that excite. Perhaps no city does it to such an intricate extreme as Seattle, Washington. Lovingly referred to as The Emerald City, Seattle is a destination of amazing contrasts where travelers can find just as many opportunities to stand in awe of the sea, lush forests, and mountains as they can spend time in an innovative museum or traveling streets with stories that reach back hundreds of years into the past. With so much to see and do in this dynamic city, it can be tricky to narrow down an itinerary where you're traveling here for the first time. In the name of time and making the most of your stay, here are 5 experiences you won't want to miss.
Pike Place Market
Sitting in the heart of downtown, Pike Place Market is a highly-popular must-stop destination for good reason. With a view over beautiful Elliott Bay, Pike Place Market first opened in 1907 and today continues to be one of the most well-loved public markets the city offers up. This hillside stop provides guests with opportunities to browse a variety of restaurants, stores and boutique stands selling everything from hand-crafted good to vinyl records, fruits, vegetables, and flowers. It's a fun place to wander and browse with family that provides some spectacular views too.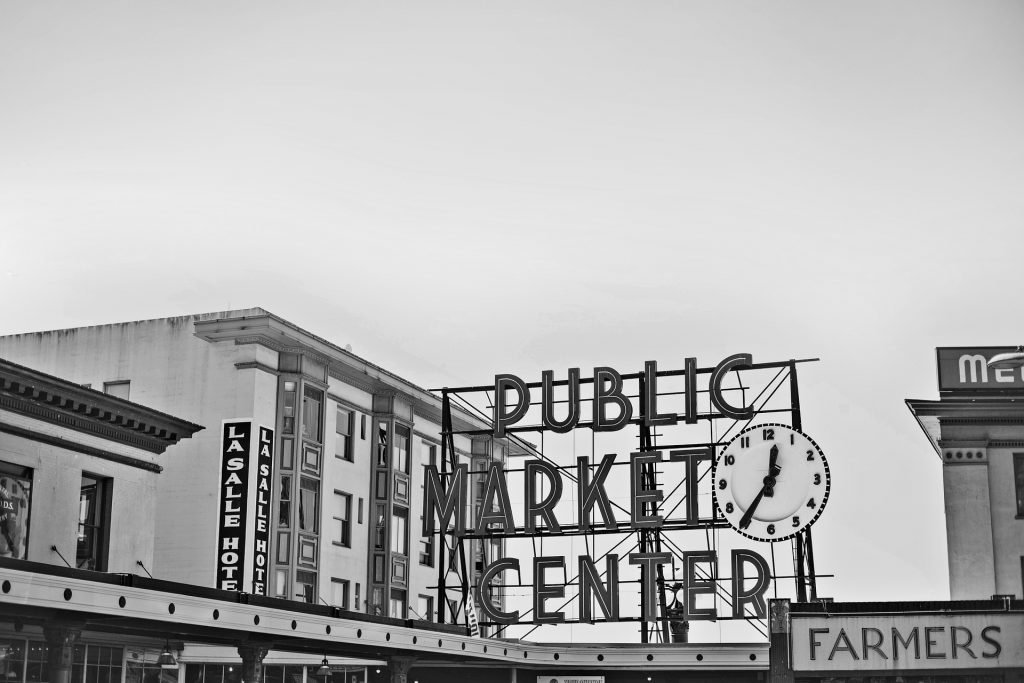 Seattle Space Needle
Come rain or shine, one of the most desirable views of the city, landscape and sky comes from a trip up the Seattle Space Needle. Sitting majestically at 400 Broad Street, this iconic observation tower was constructed in 1962 and continues to attract more than 2 million visitors a year to its multi-level observation decks. A quick elevator ride up and you'll be able to indulge in panoramic views of the downtown Seattle skyline, Mt. Rainier, Cascade Mountains, and Puget Sound. What began as a World's Fair project has turned into a must-see sight that provides unsurpassed vantage points over this dynamic city.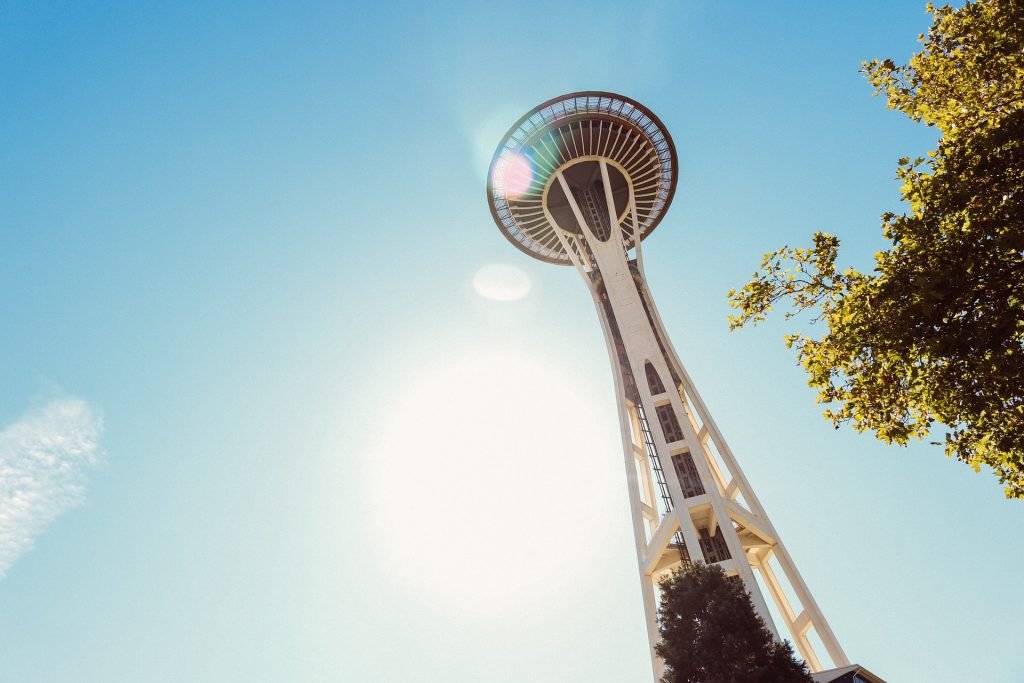 Ride the Ducks
Seattle is a sprawling city that is just as beautiful from the sea as it is by land. When you're visiting for the first time, there's no better way to experience the best of both than booking a spot on a Ride the Ducks tour. Departing from 516 Broad Street, Ride the Ducks is a family-friendly excursion that gives guests the chance to experience a trip around town in the comfort and transformative convenience of a WWII amphibious landing craft. With the ability to wheel on land as easily as it can glide through the water, guests have the unique experience of seeing some of the city's most stunning landmarks by road and waterways. From Pioneer Square to Fremont and the waterfront destination in between, a Ride the Ducks experience in Seattle is one of the most diverse routes to seeing all this city has to offer.
Whale Watching
Seattle's destination in the Northwest puts the city directly in the path of a variety of migrating whale populations and among them, the Orcas tend to be impressively visible for visitors looking for both a safe and close encounter with these incredible creatures. In partnership with San Juan Safaris, Seattle Orca Whale Watching offers daily tours around the San Juan Islands with options to depart from Seattle. Prepare to be amazed at the size, grace and intelligence Orcas display as your knowledgeable guide takes you on a trip through waters that are home to amazing marine mammals.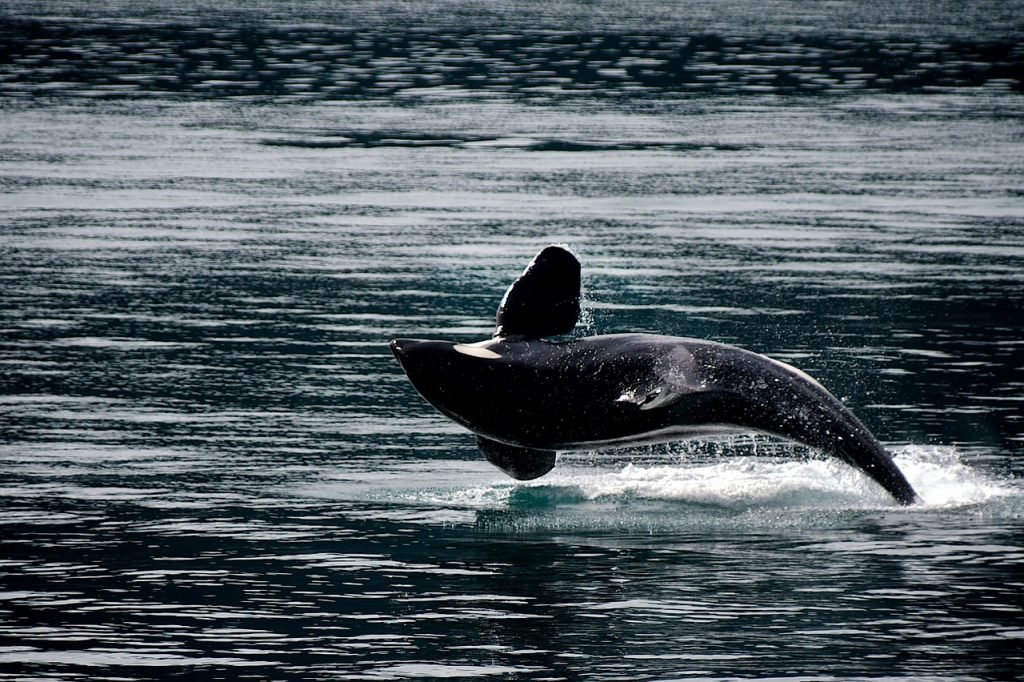 Seattle Underground
When the Great Fire of 1889 ravished the city of Seattle it appeared all was lost, but that was only an above ground perspective. Below the ashes, much of the city remained well-preserved and as new buildings were constructed on top of what appeared to be rubble, a new opportunity to encounter the past was born. Today, visitors looking to get a glimpse into 19th-century Seattle are welcome to book their place on the Bill Speidel's Underground Tour. This 75-minute walking tour takes visitors through the remaining underground tunnels that were once the bustling streets of an above ground city. As you step through the past, be prepared to be entertained with a variety of stories and historical insight delivered up by your knowledgeable and friendly tour guide.
See Seattle in the Best Way Possible
Starting with these 5 experiences is a great way to get a comprehensive view of the Emerald City during your first visit here. Seattle is a city for all seasons and it's not surprising when a first-time visitor finds themselves an annual guest in Seattle years down the road. Whatever you decide to do with your time in the city, it's a destination that welcomes you with open arms and promises there's always more to be discovered.
Caitlyn Knuth is a travel writer whose own adventures have inspired her to write about everything from the most delicious cafés in Paris, France to the breathtaking salmon runs in Juneau, Alaska. Working in association with Seattle Oasis Vacation Rentals, she enjoys writing and sharing about Seattle in the hope others will pack up and head out on Washington-bound adventures of their very own.
(Visited 1 times, 1 visits today)