Things To Know About Gilgit Baltistan
Gilgit Baltistan is located in north of Pakistan. It borders China in north, Afghanistan in west, Tajikistan in north-west and Kashmir in south east. Here is 10 things you need to know about Gilgit Baltistan.
1.Gilgit Baltistan is geographically located in Central Asia
Geographically Gilgit Baltistan is located in central Asia. The climate, culture, food and lifestyle of GB people are much similar to Central Asia than South Asia.
Also Read 10 Reasons Why You Must Visit Gilgit Baltistan Before Die
2.Millions Of Years Ago Indian Continental Plate and Eurasian Plate collided in present day Gilgit Baltistan
50 to 55 million years ago the Eurasian and Indian palates collided in present day Gilgit Baltistan. The tremendous amounts of pressure cause the Earth's crust to buckle. As a result of this the mighty mountains of Karakoram and Himalayas came into existence.
3. World's Highest Paved Karakoram Highway connects Pakistan and China via Gilgit Baltistan
Karakoram Highway is the world's highest paved international road which connects Pakistan and China via Khunajrab pass. China Pakistan Economic Corridor CPEC is being constructed, KKH is part of CPEC. It is said that CPEC is a game changer project for Pakistan.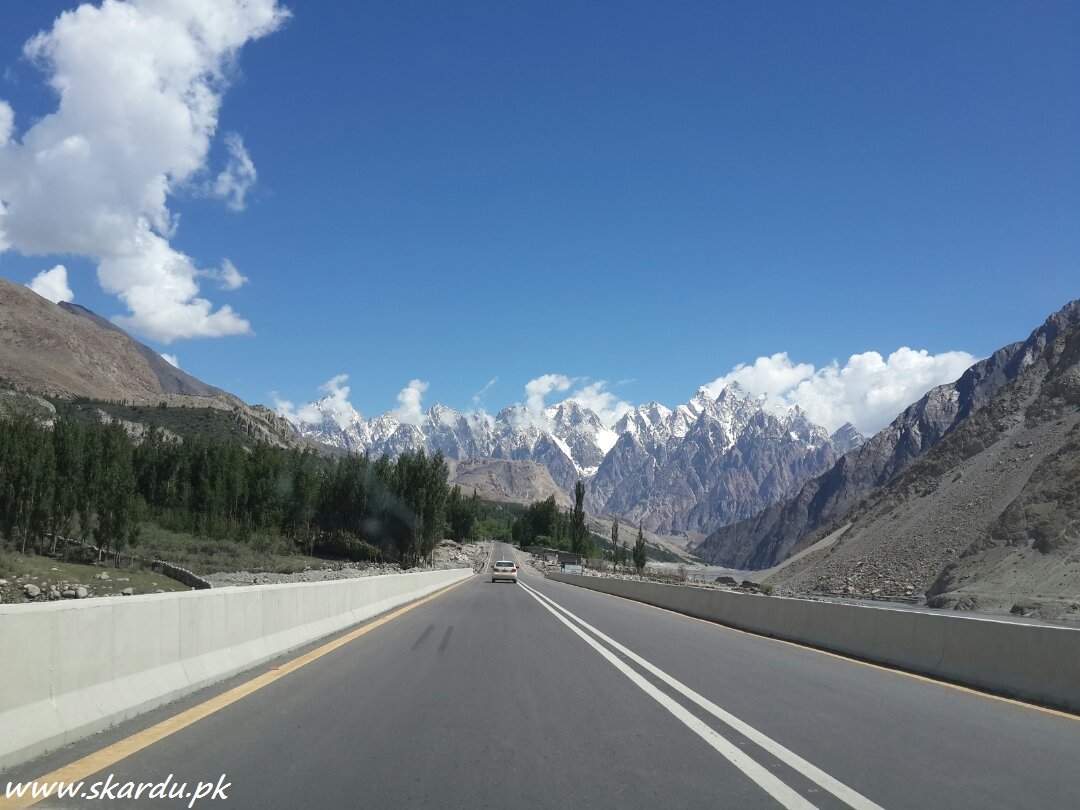 4. Gilgit Baltistan is 3rd largest Apricot producing territory in the world
GOD has gifted Gilgit Baltistan with different resources.  One of the precious gifts by GOD is the blessing of fruits. Apricot is the most common fruit in Gilgit Baltistan. Apricot is mostly found in Ghanche, Shigar, Hunza, Nagar and Ghizer where every household have 50-100 apricot trees. According to a survey there are 140 different varieties of apricots in Gilgit Baltistan.
5. More than 6 languages are spoken in Gilgit Baltistan
GB is a multi lingual, multi ethnic region. Six different languages are spoken by these ethnic groups. Balti language is spoken in Baltistan division, Shina language is spoken mainly in Gilgit, Diamer, Astore and some parts of Hunza Nagar and Skardu. Brushaski language is spoken in Hunza and Yasin valley of Ghizer. Khwar language is spoken in Ghizer while Wakhi language is spoken in upper Hunza.
6.Gilgit Baltistan Province or not
Lot of people consider Gilgit Baltistan province of Pakistan. But it is not a province. Gilgit Baltistan has a provincial system of government with Chief Minister and Governor. But constitutionally Gilgit Baltistan is not a province of Pakistan. There are only four provinces in Pakistan. Gilgit Baltistan province is a demand of local people.
7. The combination of Baltoro and Biafo Glacier makes world's largest glacial system out of Polar region
Baltoro glacier is located in Central Karakoram. It is 62 Km Long. Biafo glacier is also located there. The combination of these two glaciers make it the world's largest glacial system outside polar region.
Also Read Glaciers in Gilgit Baltistan Started to Melt Rapidly Due to CPEC And Other Mega Projects
8.More than 2000 lakes are found in Gilgit Baltistan
9.There are Cold Deserts in Gilgit Baltistan
10. Gilgit Baltistan has potential of producing 60,000 MW electricity
Also Read Hunza Valley 
(Visited 20 times, 2 visits today)